8 tips for choosing the right garage for your vehicle
It's never an easy choice, deciding who should maintain your vehicles. We've all heard the scare stories about shoddy workmanship - sometimes downright dangerous - and, of course, the classic "Apologies, but we had to also fit this additional part to keep the car running smoothly. So we've added £499 to your invoice".
There are so many garages out there, and sifting through this minefield to find good quality mechanics can be challenging. So we've put together this guide to help you find the right place:
Firstly, is the garage part of a reputable industry scheme? We recommend the Institute of Motor Industry (IMI). They are the automotive industry's professional body that recognise skills and ethical standards. Going with one of these garages should give you some peace of mind that the work being done to your vehicle is safe, and you are less likely to be messed around.
What reviews does the garage have online? Granted, garages are rarely the most techs-savvy of companies, but a quick 5 minute online search will help determine if the company is reputable, well-known, and if there have been any positive or negative reviews. Usually the really poor garages have a lot of online complaints and they are quite easy to discount.
Is your vehicle within its warranty period? If so, you must either take it to the manufacturer's dealership garage, or find an independent garage that protects the vehicle's warranty. They will always use original manufacturer parts and come protected under the manufacturer's guarantee. It may be worth checking this as well, some garages may claim to undertake work that is protected by warranty, but your manufacturer may not agree. Be wary!
Do you need a courtesy car? Sometimes we don't have the luxury of being without our vehicle even for a few hours; whether that's for work or family purposes. If so, check if the garage offers a courtesy car. Don't expect too much though, they're usually small, cheap and come with no frills. So don't expect a Porsche 911 Turbo S, even if the car you're having serviced is itself something special. (That said, I took my Audi RS3 for a service at a specialist independent garage, and I saw the owner had a VW Golf R tuned to 400 BHP. I asked if I could use that as my courtesy car and he said yes! It's always worth an ask..)
Always ask how long the work is going to take. A sign of a good garage is one that knows exactly what work is required, how long it'll take, and what potential hidden issues they could find whilst performing the job. They should be upfront about this with you beforehand. A garage that doesn't do this shows inexperience and I'd steer clear.
Always ask for a fixed price, and insist that any additional work be authorised by you before it is undertaken. This should be a given, but some garages are known to undertake "emergency" works without contacting the vehicle owners beforehand.
The garage cannot insist that additional work be carried out, even if it means the vehicle is returned to you in an illegal state, ie the tyre treads are below the legal minimum. They may insist you sign a disclaimer, however, acknowledging you were made aware of the fact. Regardless, we do recommend having any legally required work done as soon as possible, but you can always shop around to get the best price for it. Don't just go for the first quote. The garage may take advantage of the fact that you won't want to be driving around in a dangerous vehicle and hence take the opportunity to overcharge you!
Don't just go with manufacturer main stream garages, such as Audi, Mercedes, Vauxhall etc. There are many good independent garages out there that specialise in your specific type of vehicle. As with points 2 and 3, check that these companies have good reviews and protect your manufacturer warranty if you have one, but a good independent garage can often do as good a job as main stream manufacturers and at a far better price. If you have a performance model, the independent/specialist garages often have more experience with these types of vehicles too. There are many garages out there, and we'd recommend driving a few extra miles if it means your vehicle will be better maintained.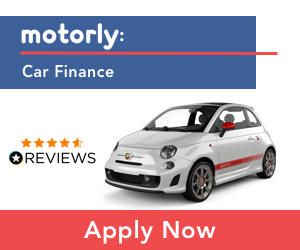 Tell us what you think!
If you enjoyed this article, please help spread the word by sharing it and leaving us a comment below. All opinions welcome and we respond to all comments, just keep it clean please.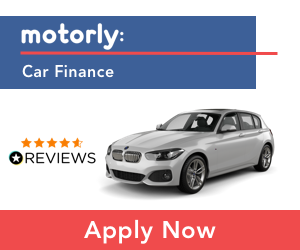 We have launched!
Your vehicles in a digital garage. MOT, Road Tax & Insurance renewal reminders!