Buying a car in 2020: my experience of visiting a Covid-secure dealership
With economic uncertainty on the horizon for the foreseeable future, and car sales plummeting after the start of lockdown, 2020 might not seem like a good time to buy a car. Even for the lucky ones whose finances have not been affected by the pandemic, there is still a certain level of anxiety associated with the process of buying a car in these strange times; visiting multiple dealerships, speaking to sales advisors indoors and at close distance, and test-driving vehicles that have been touched and sat in by dozens of previous customers can be daunting, especially for those who have additional health risks.
Last week, my partner James decided to upgrade his car; partly to reward himself after starting his career as a junior doctor during one of the most challenging periods faced by the NHS, and partly because his Skoda Citigo, a practical and reliable companion during his student days, no longer satisfied him in terms of power and speed. As an aspiring motoring journalist, I was curious about the way car dealerships were dealing with the pandemic and creating a Covid-secure environment for their customers, so I decided to follow James' journey and find out what it's like to buy a car during a pandemic.
Like most other aspects of life these days, the initial stage of the process had moved into the virtual sphere; while browsing around for cars, we noticed most recent listings included video tours of the vehicle as well as photos. This meant we could avoid doing too many in-person visits, only making a trip to the dealership once the final choice of car had been made. After a few weeks of browsing, James eventually settled on a 2017 BMW M240i which was on offer at our local dealership, Rybrook Warwick.
After the car had been chosen and the budget calculated, it was time to visit the dealership for a test drive. We were, of course, both wearing masks and carrying hand sanitiser in our pocket, but I didn't know what the experience would be like after almost six months of being cooped up in our flat with nowhere to go except the supermarket and the hospital.
My concerns disappeared once we walked through the door; the dealership had a well-functioning arrangement in place, with Plexiglas screens everywhere, a one-way system for getting around the building and hand gel dispensers at every corner. The sales advisors were all wearing masks and kept distance with each other as well as the customers, despite neither being a legal requirement for employees in the workplace; even the furniture had been rearranged to create a two-metre gap between chairs.
The test drive was similarly Covid-secure in all aspects. The car had clearly been deep-cleaned and sanitised since the last prospective buyer had viewed it, with not a single fingerprint visible on the shiny interior trim. Even the smallest of details had been considered; the keys were wiped down with disinfectant before being handed to us, as was the pen James used to sign the paperwork.
We finalised the purchase on the same day and picked up the car later in the week, sealing the deal with an elbow bump. By the time we drove off and headed home, my anxiety over picking up the virus had been replaced by excitement over the new car.
Buying a car might not be the first thing on people's minds at this time, but for those who are spending their time in lockdown looking for new wheels, the dealership's (or private seller's) approach to Covid safety should be taken into account just as much as other factors, no matter where your dream car is coming from.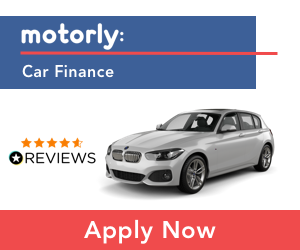 Tell us what you think!
If you enjoyed this article, please help spread the word by sharing it and leaving us a comment below. All opinions welcome and we respond to all comments, just keep it clean please.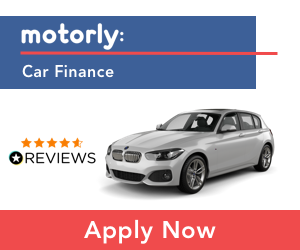 We have launched!
Your vehicles in a digital garage. MOT, Road Tax & Insurance renewal reminders!