How to buy a used car - What the dealers don't want you to know!
Buying your next car can be a stressful experience. Knowing how much to spend, which make and model will be best, where to look, how to haggle - all these things can quickly take the fun out of getting your next car.
Here are our top tips to help you on your journey.
New or Used?
Before we start, it's important to know whether you'd like a new or used car. Check out our article Used car vs new car - Which should you buy? for the pros and cons for each.
If you've decided on buying a used car, then read on...
Start with a budget
The first and most important thing to know is how much money you have. When looking for your next car you can very quickly start looking at some that are more expensive than what you can actually afford - especially once dealerships start teasing you with their finance packages. So rule number one, decide on a budget and stick to it. If you've not already, check out our article PCP vs HP vs Loan vs Cash vs Lease - What's the best way to buy a car? to see whether cash or finance - such as PCP or Hire Purchase - will be your preferred way to pay for the vehicle.
Decide on a type of car before a make
For many people the first place they start looking for a car will be the local dealership for their favourite manufacturer. The problem with this is you're immediately cutting out 95% of your options by excluding other brands. The sales person will, of course, convince you that only their cars are suitable, but in reality there are so many good cars out there it's best not to narrow it down to one make at this point.
Instead, decide on a "type" of car. Think about what the car will be used for, how many passengers you may be carrying, and what sort of boot space you may require. This will help you work out if you need a hatchback, estate, saloon, 4x4 or sports car for example. If you would like more information on the types of drivetrain available, ie front-wheel drive, rear-wheel drive and all-wheel-drive, check out our article Rear-wheel drive vs Front-wheel drive vs All-wheel drive - Which is best?.
See what options are out here
Once you have an idea of the type of car you are after - you can very quickly see what different cars are out there online. Online car sites such as AutoTrader and Cinch will greatly aid you in this process. Simply put in your desired price range, maximum age and mileage you'd consider and select which types of car you are considering and click Search. Note, we still don't search by a specific make yet!
Next you'll be presented by an endless list of cars, many of which you will most likely not have even considered beforehand.
Make a shortlist
Make a shortlist of your favourite 4 or 5 of the cars in the list. For example, if you're after a medium-sized family saloon the list may look something like:
Ford Mondeo
BMW 3 Series
Mercedes C Class
Audi A4
DO YOUR RESEARCH!
Once you have your list then it's time to hit google and youtube. This, in my opinion, is the single most important step on the list. Every time I am in the market for my next car, I start my search about 6 months before I'm ready to buy. It's important to read as many online reviews for each make and model of car you are considering as possible. And don't just read, watch reviews online too. YouTube is a great resource for this. Combining these approaches will help you to build up a picture of which make and model will be best suited to your needs.
Time to test drive
Now this is the fun part. Always, always, test drive before you commit to any particular car. Once you've done your research you'll most likely have a good idea which cars you think will be right for you. Simply ring up your local manufacturer dealership and say you'd like to book a test drive. Test drives are always free, come with no obligation and will give you a first-hand experience of what the car is actually like to drive. You'll have to listen to the sales person's spiel the whole time, just be sure to filter out the adjectives - listen to the facts and remember all the cons you will have read online or heard on youtube. The sales person won't mention any of those…
Repeat the above process for each car you are considering. Then compare.
Go back online
After your test drives, the last thing you want to do is enquire what cars they have available for you. This will limit your options to only the cars that they have. Instead, go back to Autotrader or Cinch and search for the make/model/age/mileage you have decided upon. All the cars for sale in the country (or ones within your distance filter) will be on there. As a general rule I leave the distance filter on National - or at least 200+ miles. In my opinion it's worth a one-off long drive to pick up the right car. After all, you'll most likely be spending a great deal of money on it and owning it for a long time. Don't just buy the closest one. Some may even have nationwide delivery anyway!
Now you'll be presented with a much more concise list of cars that meet the exact criteria you want. This is where things get really exciting as any one of these cars could be the one you'll be driving away with. It's important not to get too carried away though, we need to look at each car with a fine-tooth comb to make sure it absolutely right. So onto the next step.
Excluding cars
The first thing we need to do is exclude any cars that do not meet a certain criteria we need. The first major filter to add is whether you want to buy private or trade. Unless you're spending less than maybe a couple of thousand of pounds, I'd recommend always buying trade. There's less to worry about and you'll have more recourse if there's an issue. Private car sales will be cheaper though.
Any cars with Category C damage or no service history should be immediately excluded. Do you really want a car that's been in an accident or hasn't been looked after? I tend to look for Full Service History (FSH) as a minimum, and also check if there are any imminent services required on the vehicle; as these could add an addition £500 or more to the cost of the car.
Most dealerships will give you a full MOT with the vehicle, but this is also worth checking upon enquiry. If not, then move onto the next car.
Check dealership reviews
Not all dealerships are equal. Each car that is advertised for sale will say who the dealership is. Is it a manufacturer or independent dealership? With a manufacturer dealership you have better protection than via an independent one. So always read the online reviews. TrustPilot or Google Reviews are great resources for this. If previous customers have been dealt a bad hand in the past, no doubt they'll have left comments on either of those two platforms. Also check their website. Do they look professional? Do they even have a showroom? All these questions will help you to decide if the dealership is genuine, trustworthy, or just a single person masquerading as something they're not.
Ring them and discuss the car
If the dealership looks good, the next thing I like to do is ring them up and have a chat about the car. Here is a list of questions I like to ask:
When was the car registered?
It's always good to know the exact registration date, rather than just which year. This will tell you exactly how old the car is.
How long have you had the car?
The longer the dealership has had the car, the more eager they will be to sell. If they've literally just picked it up they may be less likely to come down as much on price. On the flip side, if they've had it for a while, they might just give you a deal to get it off their hands.
Do you have the V5C and two sets of keys?
All vehicles will have a V5C document, also known as the log book or registration document. This states the make/model and keeper of the vehicle. Vehicles are usually sold with two sets of keys. If there's only one, ask why? One of the previous owners may still have it!
What was the reason for the previous owner's sale?
Always interesting to know. A lot of the time they may not know, but they may come back with something insightful.
How many previous owners has the car had?
If the car's had a lot of owners it may not have been treated well, and may have underlying issues prompting it to be sold on quickly. Similar, if it's only had one or two previous owners who kept it for a long time, it is more likely to have been cared for.
Any dents, scratches, signs of damage?
Good dealers will always be honest with you and tell you about any minor damage. A lot of the time they may say something along the lines of "it has a minor scratch on the driver's side door, but this will be repaired upon sale." For any agreements such as this make sure you get them in writing. If they say the car is floorless, don't just take their word for it. When you go visit the car, check it top to bottom.
How much tread is left on the tyres?
This is always a good one. If all the tyres are really low you could end up spending hundreds of pounds within a few weeks getting them all replaced. A lot of dealers will have a minimum-tread promise where all their cars come with a certain amount as standard, but this is always worth checking.
How much wear is on the brake pads?
Like above, you won't want to be replacing these as soon as you've purchased the vehicle. Make sure there's plenty of miles left on the brake pads. If not, request they get replaced as part of any deal you make,
Does the car have a new MOT?
Usually the dealer will give you a new 12 month MOT, but always check this. You can do an online MOT check for any vehicle now on the government website. You can see the vehicle's previous MOT History. Take a look specifically at any advisories it may have had. Check with the dealer if the advisories have been done. This may be something you could use as a haggling tool later on.
Drive-away warranty
Without any warranty you are legally responsible for the vehicle as soon as you sign contracts. If the car dies on the way home there's not much you can do and you'll have to fork out for the repair bill yourself. Most dealerships will give you 3-6 months warranty (if there's no manufacturer's warranty left on the vehicle), but always check if this is the case. If not, then be very careful. Usually, I'd walk away.
Drive-away insurance
Some dealers offer you a free week drive-away insurance to get you on the road. Having said that, this has become much less common as they are quite expensive for the dealers. It's worth asking, regardless.
Is the car ready for collection / delivery?
Sometimes dealerships will require a few days to get the car ready for collection, to repair any minor damages, valet and prepare the car. It's worth checking this in advance. They may also offer a nationwide delivery service - sometimes free, so ask if this is an option. If they do, they'll usually pick-up any part-exchange you may have also.
Do you take part-exchange?
The majority of dealerships will accept your current car as part-exchange, but some may not. If you need part-exchange as part of the deal, ask them for a quote and make sure you're happy with it.
Can I book a test drive?
I'd never buy a car without test driving it first. If the dealership is fussy about letting you drive it, then walk away. They may be trying to hide something.
If you're happy with all of the answers to the above, then move on to booking a test drive.
Part-exchange
If you're part-exchanging your current vehicle then you will most likely take it with you on the day of the test drive. Be sure to give it a full valet inside and out. If the the car looks in poor condition on the day, you're less likely to get full price for it. Do some research, find out how much it should be worth. Apps such as Autotrader allow you to put in your car registration and mileage to see what it could be worth to sell privately or as part-exchange.
The dealer will most likely ask you what you think it's worth, or how much you want for it. Show them you've done your research. Say something like, "for a car of this age, mileage and condition I'd like a minimum of X thousand pounds, if not i'd probably sell it privately.". Be sure to add 10% on to whatever price you researched beforehand. The dealer will rarely offer you more than what you're after, and will most likely knock you down. Also, they make huge mark-ups on part-exchanged vehicles, and if they think you are willing to sell it privately instead, may potentially offer you a bit extra to incentivise you take the easy option of part-exchanging with them. 
The test drive
Yes, it's time to go on another test drive. But this time you are test driving the actual vehicle you may be purchasing, so you need to pay extra-special attention. Here's a handy check-list when you turn up at the dealership:
Check all the vehicle documents
The most important is the V5C as mentioned above. Make sure the make and model match the car, and also the Vehicle Identification Number (VIN) should match that in the lower corner of the windscreen.
Check for dents, scratches, blemishes
Before driving the car take a good look around it, top to bottom. Make sure you visit the car on a day where the sun is out and it is dry. Rain has a terrible habit of covering up shoddy paint work. If you find anything, make a note and bring them up later. 
Check the Tyre tread
1.6mm is the legal minimum, buying anything with less than 3mm tread means a replacement will be due soon.
Electrics
Make sure all the fundamental electrics work. Windows, radio, wipers and lights.
Glass
Check there are no chips or cracks in the glass. If there are these should be sorted before sale.
Upholstery
Check for wear and tear and the overall condition. Are there any rips? What does it smell like? If the car has had a smoker as a previous owner it can be hard to get rid of the smell.
Panel Gaps
Check if there are any unusually large gaps between the panels. If you find any it means the car may have been in a crash and repaired poorly.
Wheel accessories
Should the car come with a spare wheel? If so, is it there?
Once you've gone through all of the above checks, then open the bonnet and start the car. Even if you have no idea what you're doing, or what you're looking for, the sheer fact you've opened the bonnet and leaning in will give a message to the sales person you are taking this seriously and won't be palmed off. 
On the drive, make sure the car drives as expected. The sales person will most likely talk a lot to you to take your attention away from the car and onto whatever it is they want you to hear. Don't take any notice of them and focus on the car. Is it smooth? Are there any strange sounds or smells? If you notice any, bring them up on the spot. See how the sales person reacts. You should be able to tell if they knew about them beforehand.
Haggling
If you're happy with the car, the only thing left to do is agree a price. At this point, if you want a good deal for the car you need to be prepared to walk away. Don't let excitement take over as it could cost you hundreds or even thousands of pounds. Remember, the sales person will have put a lot of time and effort into you as a customer up until now and they will want the sale as much as you want the car.
Firstly, if you're part exchanging, treat the new car and your old one as two separate transactions. Don't make the mistake I made once of getting a great deal on my part-exchange, driving away chuffed then realising id paid full price for the new car and so essentially I ended up getting ripped off.
The sales person will try to offer you a "good price" on your part-exchange by offsetting it against the new car. Ignore all of this and insist on two separate prices. One for the part-exchange, and one for the new car.
As a general rule, some discount is always factored into the price of a car at a dealership. You can usually go in with a first offer around 10% lower and gauge their reaction. This is unlikely to be accepted, but if you can aim to get 5% off, then you've not done too badly. Again, make sure any discount you get is independent to your part-exchange price if you get one. There is no point having one great deal, and one bad one. They cancel each other out.
The sales person may have incentives to sell a particular type of finance, such as PCP, and offer an additional discount if you take out the plan. Car finance has high levels of interest and any interest you pay will go above and beyond any extra discount you may be offered, so bear this in mind.
When you're close to a deal, ask them if they'll throw in a full tank of petrol. The chance of them turning down such a small gesture is unlikely, as they won't want to jeopardise the deal, and you may just save yourself £50. Enough to buy a bottle of bubbly for when you get home to celebrate!
Finally, if you're happy with the deal, then that's it, the hard part is done. If something still doesn't seem right, or you need time to think it through, don't be afraid to walk away. The dealer will most likely follow up with you in a few days. And if on the off chance someone else has snapped up the car in the meantime, don't worry. There are always other cars.
Taxing and Insuring your new car
The dealer will never advertise the tax due until the very end, and usually once a deal has been agreed. Tax rules have changed and can no longer be transferred with the vehicle to a new owner. So you'll need to tax the car from scratch once you've bought it. The dealer will rarely ever cover the cost of this, so check the car's tax bracket and add it into your budget. (If you've part-exchanged you'll automatically receive a rebate for any unused months left on the tax.) 
Also be sure you have insurance to drive the vehicle when you collect it. With the exception of free drive-away insurance (as mentioned above) you'll be responsible for making sure you are legally licenced and insured to drive the vehicle once you get the keys.
Congratulations
That's pretty much it. These are the steps I follow every time I purchase a vehicle and they have saved me a lot of money over the years. If you're anything like me and find purchasing a car very stressful - despite your love of cars - then hopefully this can help make things a little easier for you.
And when you get your new car, always keep it well maintained and serviced. You'll be thankful in the long run.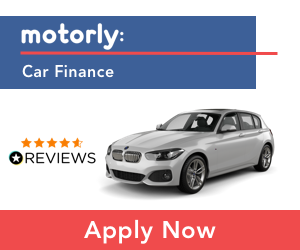 Tell us what you think!
If you enjoyed this article, please help spread the word by sharing it and leaving us a comment below. All opinions welcome and we respond to all comments, just keep it clean please.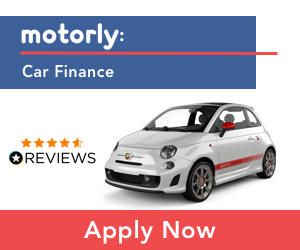 We have launched!
Your vehicles in a digital garage. MOT, Road Tax & Insurance renewal reminders!