Used car vs new car - Which should you buy?
When looking for your next car the first big decision to make is whether to buy new or used. We discuss the benefits and downsides of each.
Price
The first thing to assess is the cost. A newer car will cost significantly more up front than a used one, and will also depreciate heavily over the first 2 to 3 years. As a general rule, a new car loses around 20% as soon as it drives off the forecourt, and most are worth only half their new price when they reach 3 years old. As the vehicle gets older, the rate of depreciation gradually slows down, so a used car will not lose as much value as a new one.
Tax
Newer cars will most likely have more expensive tax than used ones. Since 1st April 2017 there have been new calculations for road tax based on the vehicle's fuel type and emissions, and not surprisingly, a lot of cars now have a higher tax liability as a result. All cars registered before 1st April 2017 keep the same tax bracket as before, but most new ones - even ones that previously qualified for tax exemption - now have a minimum charge of £140. For more information visit the government website: https://www.gov.uk/government/news/new-vehicle-tax-rates-from-1-april-2017.
Efficiency
With advancement in technology - and government regulations with ever-stricter laws being introduced - newer cars are more efficient and less pollutive to the environment. So even though newer cars may cost more to buy, tax and insure, if you drive a lot of miles you should find it costs ever so slightly less to fill up at the pump.
For even better efficiency you could consider buying an electric vehicle. Admittedly, they still cost more to buy than both petrol and diesel vehicles, but they are considerably cheaper to run. Check out our aricle Is it time to buy an electric vehicle? to see if an electric car might be best for you.
Specification 
One of the best things about buying new is that you can choose the exact specification you want, with all the options you want. Buying used means you're unlikely to get the exact specification you want and means you'll have to compromise, whether that's on the colour, trim, engine size and so on.
Many options are also only available when the car is first built and can't be retrofitted. And even options that can be retrofitted, whether manufacturer or third-party, may not add anything to the value of the car upon resale. In fact, many modifications will actually lower the value of the car.
Availability
Because new cars are built to order there are often long waiting times between the point of ordering and the car being delivered. This can be several months or even over a year depending on the car. If you're happy to wait then this won't be a problem, but many of us start looking for our next car "when we want one", not 6 months earlier. Buying used generally means the car will be available immediately - or at least within a few days.
Warranty
All new vehicles come with a warranty; often 3 or more years. This means you'll have peace of mind that if anything breaks you'll be fully covered by the manufacturer. Wear and tear items such as brake pads and tyres are not included so expect to pay for any replacements/repairs out of your own pocket for these.
Most manufacturer dealerships - and the majority of independent dealerships - will offer a few months warranty on used car purchases to give you peace of mind; this is usually 3 to 6 months. 
There are also often additional warranty packages available for used cars - depending on their age, condition and mileage. It's highly worth considering as you will not know how the car has been treated in the past, and may not be aware of any hidden underlying issues that could be expensive to fix. A full service history (FSH) and list of receipts will help to build a picture of the life that the car has had.
On this note, if you're buying a used car from a dealership with absolutely no drive-away warranty then be very careful. If this is the case and your engine explodes on the way home, then you'll have no recourse with the dealership; you'll be stumping up the repair costs yourself.
MOT
All vehicles are required to undergo and pass an MOT every year. New cars are exempt for the first 3 years and so this is one less thing to worry about if buying new. Used cars are also more likely to have issues that could fail an MOT as well. Essentially, the ongoing maintenance of used cars will be higher than new ones. So even if the price of the car is lower, the actual "cost of ownership" of a used car could be higher depending on how much maintenance is required while you own it.
Finance deals
The majority of privately bought vehicles use some form of car finance. There are generally better deals available for newer cars with lower interest rates. Although, because newer cars cost more than used ones, you'll be paying a highly monthly figure.
Check out our article PCP vs HP vs Loan vs Cash vs Lease - What's the best way to buy a car? for some advice and tips on which finance package might be best for you.
Technology
For those of you who are into your tech, this is a major plus. Most new cars come with the latest technology and infotainment systems. If you like huge, wide, touch-screens, Apple CarPlay or Android Auto, bluetooth, starting your car with your phone, keyless entry and anything else you can think of, then a new car is for you. Even a car that's a few years old can have seriously outdated technology in the cockpit.
Always check the latest models, though, as some new cars still come with "last generation" technology. This is often on "facelifted" models where they want to save the new flashy tech for the brand new versions usually following a couple of years later.
Safety
Most new cars now come with the option of "Driver Assistance packages" - at a cost, of course. These clever new systems are becoming more and more impressive each year, with features such as Automatic Braking, Adaptive Cruise Control, Lane Assist, Parking Assist with Sensors and Cameras. This myriad of features can assist you while you drive and help to prevent accidents caused by human error. It's important to know that these are all "assistance only" features, and you should always remain in full control at all times at the wheel.
In the future we can expect to see these assistance packages being replaced with vehicle autonomy features, where the cars really will drive themselves. Google, Tesla and Uber are among an ever-increasing list of companies making a big push for driverless vehicles.
Also, all new cars undergo stringent safety tests to ensure their durability and the safety of their passengers. As a result newer cars are generally safer than older ones, so if this is a high priority for you, then check out the Euro NCAP rating for whichever models of car you are interested in. For more information on Euro NCAP (New Car Assessment Programme) visit their website: https://www.euroncap.com/en.
That new car smell
There's nothing quite like getting into a brand new car. They smell amazing, the upholstery and the buttons all feel amazing. It's clean and fresh. If you're willing to pay a premium for a new car, then this is one of the perks. Don't forget though, cars don't stay new for long. Give it a few weeks or months and the novelty will wear off, so make sure this isn't the only reason you're thinking about buying a new car.
Nearly-new or Pre-registered
One third option to consider is buying a "Nearly-new" car. A nearly-new car is a car that is only a few months old and has not been owned by an individual; usually by a dealership or a lease/hire company.
All dealerships require stock of new cars for their showrooms and for demo use. In order to obtain these they have to buy and register one from the manufacturer. For this reason you could bag yourself a nearly-new car with as much as 10-20% off the list price.
What's the catch? Nearly-new cars have obviously already been built, and so you will have to compromise on the options and specifications list. And since they may have been used as demo cars, or possibly as a lease/hire, they may have had a rather hard start in life; being driven by a large number of people who won't have cared much for it. That said I have personally owned an ex-demo car, and one of my closest friends has as well, and neither of us ever had any issues.
Summary
Ultimately the choice of buying new or used comes down to your personal preference. New cars are amazing, they're great to drive, they're great to sit in, great to look at, and they make you feel good when you own one. Used cars can have 95% of all of the above without breaking your bank balance. So it's up to you.
For what it's worth, when I'm looking for my next car, I look for cars 6 -15 months old. They're around 20% less than new, are still in warranty and usually have very few miles on the clock. In my opinion, that's the sweet spot.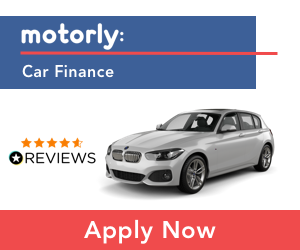 Tell us what you think!
If you enjoyed this article, please help spread the word by sharing it and leaving us a comment below. All opinions welcome and we respond to all comments, just keep it clean please.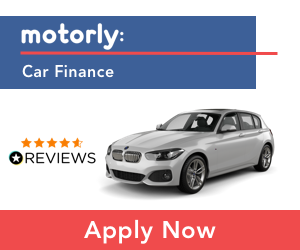 We have launched!
Your vehicles in a digital garage. MOT, Road Tax & Insurance renewal reminders!