What is a Ghost Immobiliser?
If you own a car you love and are keen on protecting it, then you might be interested in a ghost immobiliser. 
But what is a ghost immobiliser and how do they work?
Firstly, you need to appreciate that this is a type of vehicle security created by Autowatch that will help protect your vehicle from:
Key theft
Hacking
Key cloning.
Essentially, the only way that a car thief will be able to steal your vehicle if it has a ghost immobiliser fitted, is by towing away.
But you will have the last laugh though since the thief still won't be able to start it after towing it!
How does a ghost immobiliser work?
This last point really does raise an interesting question: How does a ghost immobiliser work?
It's important to appreciate that for a vehicle with such an immobiliser fitted that there are no LED lights or radio signals that will give away its location.
It's also easy to use – you simply select a sequence of buttons from the driver's seat to create a unique PIN code and that's it.
Unless the thief knows the sequence, they cannot start your car.
These buttons can be:
On the dashboard
door panels
On the steering wheel.
You can change the PIN at any time which consists of up to 20 button presses.
The ghost immobiliser system will become automatically active when the ignition is switched off so there's no need to worry about having to set it.
A thief cannot replace the engine control unit (ECU) or even create a new key to start the ignition.
It's also important to appreciate that the level of security is so high that a thief cannot hack it using an OBD port because they cannot use diagnostics to find out where the immobiliser is.
However, the ghost immobiliser will be on the CAN data circuit and will communicate directly with the ECU.
What if I cannot remember the ghost immobiliser PIN?
However, since we are all human and make mistakes, the ghost immobiliser also caters for those times when we may forget the PIN code. To put your mind at rest, you can:
Access a unique and secure emergency code should you ever forget your PIN sequence
If you ever need to have your car serviced, there's a specific code for this so security is not compromised.
And if trying to remember the PIN code is a bit of a faff – you can use the iPhone app that connects to the vehicle so you can just get in and drive off without bothering with the PIN.
Why bother fitting the ghost immobiliser?
But why bother fitting the ghost immobiliser? The simple answer is, if you have an expensive car that thieves might be interested in (and also not-so-expensive cars) then this is another line of defence that is worth considering.
A list of the most stolen and recovered cars last year has been published by Tracker who install tracking technology.
In their top spot is the Range Rover Sport, followed by the BMW X5.
In third place is the Mercedes C-Class, then the Range Rover Vogue and the Land Rover Discovery.
So far, it's not looking so good for Range Rovers or BMW's and in sixth place is the BMW X6 and the Range Rover Evoque is in seventh place.
The BMW 3 Series is in eighth place, followed by the Range Rover Autobiography and then the Mercedes E-Class in 10th place.
That's a lot of expensive metal being stolen by car thieves, so the ghost immobiliser is probably a small price to pay to prevent thieves from stealing your pride and joy in the first place. Particularly if you own a Range Rover.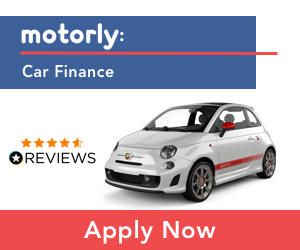 Tell us what you think!
If you enjoyed this article, please help spread the word by sharing it and leaving us a comment below. All opinions welcome and we respond to all comments, just keep it clean please.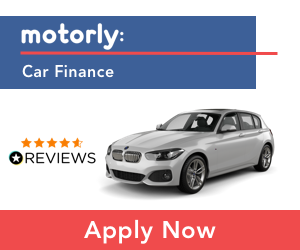 We have launched!
Your vehicles in a digital garage. MOT, Road Tax & Insurance renewal reminders!