What is an MOT, what is checked and when is it due?
What is an MOT
An MOT (Ministry of Transport) is a legal requirement for cars over 3 years old (except for Classic cars registered more than 40 years ago which are now declared as Vehicles of Historic Interest (VHIs) making them exempt from MOT testing) and require to have tests carried out to ensure they are still safe and roadworthy.
When do I need to get an MOT test?
When your car is three years old from the date of its registration, you will need to get its first MOT test done, then it needs to be retested every year on the anniversary of its last MOT test.
Do I get notified when my MOT is due?
No, you wont be notified when your MOT is due and there is no grace period if you were to miss the due date of your MOT. To save you falling foul of not remembering when your MOT due date is then sign up to our (Beta) free MOT notification service and we'll give you plenty of notice of when it's due.
Can I drive without an MOT?
In short, no you can't. It is illegal to do so with the exception of driving to an already booked MOT. Not having a valid certificate could mean risking a fine, points added to your licence and a driving ban. It also has an impact on the price when you're buying or selling a vehicle.
So what's included in the MOT test?
An MOT test doesn't take very long. The test takes around 45 minutes to an hour, and you can choose to wait while the vehicle is being inspected.
The MOT test includes checks on many aspects of the car to ensure it's roadworthy and safe to drive, these include:
Lights
Steering and suspension
Wipers and Washer Bottle
Windscreen
Horn (beep beep!)
Seatbelts
Seats
Fuel System
Emissions
Bodywork
Doors
Mirrors
Wheels and tyres
Brakes
How do I prove I have an MOT?
Once your vehicle has had its MOT and successfully passed all the above inspections, then you'll be issued an MOT certificate (this is generally called a VT20 MOT Test Pass certificate). These have changed since May 2018 (left the old version, new version on the right) to try and make it easier for customers to read and understand what, if any, issues may have cropped up in the MOT test.
Can I view my cars MOT history?
Yes, this information is freely available from the Governments free MOT Checker service from the DVLA or you can sign up to Driver Buddy's free service. As soon as you've signed up and entered your number plate, we'll retrieve all your MOT history and update it after each MOT service carried out.
Do I need an MOT to tax my car?
A valid MOT is a requirement for taxing your car online or at the post office. If you're not driving or taxing your car because it's off the road, you should declare a Statutory Off Road Notification (SORN).
The biggest issue comes when both your road tax and MOT are due at the same time and the tax runs out before an MOT pass.
So it's worth either taxing your car slightly earlier or going in for an MOT up to 30 days before the due date to avoid them clashing. Otherwise you may be able to legally drive without an MOT to the nearest test centre, but you'll potentially be at risk for not having valid road tax.
Do I need an MOT to insure my car?
If you're driving and insuring your car to use on the road, then you'll need to have a valid MOT to be legal. But it's not a requirement to get car insurance, or to receive a payment in the event of a theft or accident.
You may need to take out insurance on a car which has been declared SORN and is kept away from the public highway. Or you may need cover in order to travel to the MOT test itself.
If you do make an insurance claim on a car without a valid MOT you can expect the payout to be lowered to the value of a non-MOT'd car which is significantly lower.
How much does an MOT cost?
This really depends on the vehicle as the price can increase/decrease but there is a maximum cost set by the DVSA.
Those fees are listed in full on the GOV.UK website. In short, the maximum MOT fee for a car with up to eight passenger seats is £54.85. For a motorcycle it's £29.65.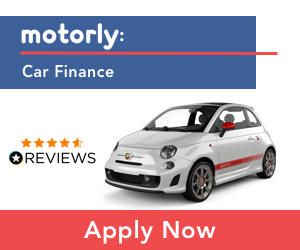 Tell us what you think!
If you enjoyed this article, please help spread the word by sharing it and leaving us a comment below. All opinions welcome and we respond to all comments, just keep it clean please.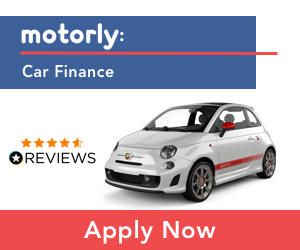 We have launched!
Your vehicles in a digital garage. MOT, Road Tax & Insurance renewal reminders!