What's the best way to sell your car? - Part-exchange vs Private Sale
Just like buying, there are a number of different ways to sell your current car. Many of us opt for the simple route, which is to simply part-exchange / trade it in when buying or leasing our next car. Whilst this is very convenient, you can sometimes actually get as much as 10-15% more if you sold it privately instead.
Part-exchanging / Trading in
This is by far the simplest and most popular way of getting rid of our unwanted vehicles. Nearly all dealers have a part-exchange scheme, where they offer to buy your current vehicle from you as part of the package when buying your next car from them. This means you simply hand them the keys, and they will knock the price off the cost of the new vehicle.
Even if your current car is damaged, needs servicing or just needs a good clean, the dealer will simply give you what they think it's worth. Always shop around though, as some dealers are more generous than others. Having said that, you're still much better off trying to sell it privately, as you will get a lot more for it. Remember, the dealer will want to make a profit from your vehicle, and so you'll be getting less than market value for it.
Selling Privately
This is the most time-consuming way to sell your car, but it can pay dividends. You can get top whack for it knowing there's no middle man trying to make a profit on top of your own.
It's important when selling privately to keep the car in good condition. If you have a viewing, make sure it's clean, inside and out. Spotless. If the car looks like it's been looked after then people will be more likely to want to buy it off you.
Remember though, you'll need to pay for online adverts on sites like AutoTrader. These are great as they can attract customers from all over the country, but bear in mind that many buyers will filter-out private sale vehicles, so you won't have access to a lot of the buyers in the market that the dealers will.
Also, buyers will generally want to pay less buying privately due to the added risk involved, so you may not get as much as similar cars being sold by dealers. It should still beat any part-exchange price though.
Once online, be prepared to go on test drives and also be annoyed by time-wasters, especially if you have a desirable car. And the most important thing is to make sure that anyone driving your car on a test drive brings proof of insurance. The last thing you want is someone writing your car off before you've even sold it. If you are lucky enough to make a sale, ensure all funds clear completely before handing over the keys and the vehicle log book.
Online Instant Sale Sites
You know those companies who claim to "buy any car". There are now a huge number of them that will give you an instant valuation for your vehicle. You simply enter your vehicle registration and mileage and it will give you a figure. Be wary though, the amount they offer is usually significantly less than even that which a dealer would offer, and is also usually subject to vehicle inspection. Expect even more to be knocked off if there is any damage, faults or the condition of the vehicle is not as expected. There is often an administration fee to be paid as well, so factor this into the final sale price. As a general rule, use these websites as a last resort, or if you're in a hurry to part with your vehicle.
Auction
This is a more risky way to sell your car as you don't know beforehand the amount you'll be getting. You pay an entry fee, usually in the ballpark of £30, and then set a reserve price. If you manage to get a sale then the buyer will pay for it immediately. Remember, you'll have to pay the auction house some commission, often around 10% or so. Many of the buyers at auctions tend to be dealers themselves, and they will be looking to sell the car on once again. You therefore may not get the price you were hoping for.
Outstanding Finance
If you still have outstanding finance on your vehicle, you'll want to settle this before attempting to sell it. To do this you'll need to speak to your finance company and ask them for a "Settlement Figure". There may be an early redemption charge and an administration fee to pay, but this is usually a lot less than the interest you would have incurred had you simply continued to pay the finance each month until the end of the term. Once you have paid the remaining balance in full you are free to sell the vehicle on.
If you are looking to part-exchange your vehicle with outstanding finance, many dealers will be happy to do this, as long as you have the settlement figure required to clear the balance. This will simply be deducted from the amount you get for your part-exchanged vehicle.
Keep all Documents
However you're planning on selling your car, it's incredibly important to keep all documentation, including all receipts and MOT/Service documents. This will let future owners have a clear picture of the life the car has had. Presumably, if you're reading this article, you're someone who cares about your cars, so make that obvious by filing everything and having a Full Service History. It will add value to your car at the end of the day too, so it's a win-win.
Conclusion
It's daunting, but sometimes the best way to sell your vehicle isn't necessarily the easiest. If you can manage without it for a few weeks, it will most likely save you hundreds if not thousands of pounds if you sell it before buying your next one.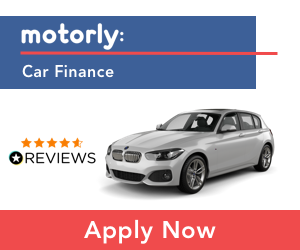 Tell us what you think!
If you enjoyed this article, please help spread the word by sharing it and leaving us a comment below. All opinions welcome and we respond to all comments, just keep it clean please.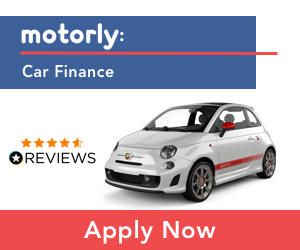 We have launched!
Your vehicles in a digital garage. MOT, Road Tax & Insurance renewal reminders!