When is the best time to buy a car?
Often, the decision to buy our next car is one that is thrust upon us by unforeseen circumstances; a broken down banger or sudden vehicle theft, for example. Occasionally, however, we may be lucky enough to plan ahead and choose when we want to make that all-too-precious upgrade to our next car.
Choosing the right time to buy can actually be as tricky as choosing which car you actually want. Should you buy in summer or winter? Start of the month or end of the month? Weekday or weekend? All these are questions we ask ourselves and rarely know what is best.
Day of the Week
We'll start with an easy one: If you have the flexibility to visit a dealer during the week you're more likely to get better facetime as they'll be quieter. This is an easy way to put yourself in the driving seat. (Sorry, couldn't resist the pun...)
Type of Car
The type of car will also affect when the best time to buy is. For example, convertibles and sports cars tend to be more popular in summer (picture top-down winding roads with the sun beating down on the way to the beach), and so you may find cheaper deals for these during the winter months. On the flip side, 4x4s are more sought after during winter (thinking more about dark, wet and snowy school runs now...), so these could be available at a discount over spring and summer.
Weather
Also consider the weather. When it's pouring with rain or snowing outside, people don't really want to go out, so the dealerships may be quieter. Similarly, if it's a glorious day, the average person wouldn't want to spend it walking round a car showroom (me personally, it sounds like heaven, but that's just me). And, of course, when it's quiet in the showroom, the salesperson may be getting itchy feet for a sale… I think I sense a bargain approaching…
Tax
You'll need to consider taxing your vehicle too. These are priced per month, so if you buy at the end of the month you will still have to pay for a full month. So it's cheaper to collect your vehicle at the beginning of the month. And remember, tax is no longer transferable with the sale of a vehicle.
Christmas and New Year
December and January can be a great time to buy a car too. Around Christmas time and the new year people are not really thinking about buying a car, so demand is much lower. This means dealers will be eager to get a sale if they see you enter their showroom. Consider this advantage you.
New vs Used
Usually, the first thing you'll decide is whether you want to buy new or used, as this will greatly affect when the right time to buy is. If you're still undecided, check out our article Used car vs new car - Which should you buy? for more information.
Buying new
The majority of new cars are bought through dealerships. These dealers are given targets by the manufacturer and incentives to sell as many vehicles as possible. The rewards they get can be extremely lucrative and tend to be calculated every quarter. That means if you want a good deal, turning up at the end of March, June, September or December could mean you get a big discount if the salesperson needs a quick sale to hit a quarterly target.
New number plates
Another important factor to consider is the biannual number plate changes. Each year in March and September new registration plates are released. This often means there is a surge in demand in buyers wanting the latest plate on their new car (to hold resale value as much as possible), so beware as the higher the demand, the smaller the discount. At the beginning of these months you'll be unlikely to see many bargains. That said, if you can hold tight until the end of the month, the initial surge may have died down and you might be able to find some wriggle room.
Similarly, if you're not too fussed about having the latest number plate, you could try to bag a deal at the end of February or August when demand is often lower. Be careful though, because much of any saving will be coming off your future part-exchange price.
Stock vehicles
It's worth noting also, that if you want the car quickly, you'll likely have to take one of the dealers stock or pre-registered cars (also called nearly-new cars), as these can be turned around quickly. Dealers are often very happy to sell their stock vehicles as they just accumulate dust in their showrooms and plummet in value. They are often models that are soon-to-be-replaced with revised facelifted or brand new models too.
Pre-reg vehicles
Pre-registered cars are cars that the dealer has bought and registered in their own name to bump up their sales figures. They then intend to sell these on themselves, usually within a few months, albeit at a good discount. They often buy a huge number of these towards the end of March and September to hit sales targets, so if you look around June or December you may be able to scoop a good deal on a pre-reg.
A brand new vehicle made to order will take a few weeks and may not be able to be registered until the following quarter, so bear this in mind too.
Finances packages and addons
Unfortunately, bartering a deal on the actual car is only half the job of buying a new car. If you're looking at finance packages, or any add-ons such as servicing plans or tyre and paint protection, then expect the haggling game to continue for a while longer yet. Also note that the salesperson will likely have specific targets for each of these too. For more information on the types of finances available, see our article PCP vs HP vs Loan vs Cash vs Lease - What's the best way to buy a car?.
Used cars 
Demand for used cars can follow a similar pattern to new cars. This is because at the change of number plates in March and September, when there is a huge rush for all the latest models with the latest plates, there is naturally a huge influx of part-exchanges that are then sold on the used vehicle market. So consider this a good time to potentially get a 3 or 4 year old car for a steal.
Conclusion
Essentially, if you're in a hurry then you won't have much leway when it comes to choosing when you buy your next car. But, if you've got time on your side, consider some of the tips above and you may be able to get just that little bit extra thrown into the deal. Good luck!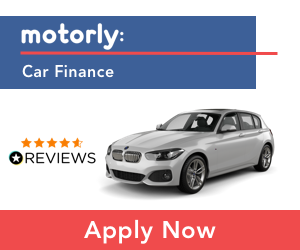 Tell us what you think!
If you enjoyed this article, please help spread the word by sharing it and leaving us a comment below. All opinions welcome and we respond to all comments, just keep it clean please.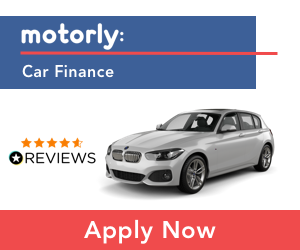 We have launched!
Your vehicles in a digital garage. MOT, Road Tax & Insurance renewal reminders!