Why you should always buy a vehicle tracking device
Despite revolutions in car technology and security, vehicle theft is still on the rise. Installing a tracking device (tracker) for your vehicle is one of the most reliable ways to keep it secure. With advances in modern technology too, it's cheaper than it has ever been before.
How many vehicles are stolen in Britain?
In 2017 there were 89,000 vehicle thefts in Britain; up from 56,000 in 2016. Conerningly, 68% of stolen vehicles between 2012 and 2016 went unsolved.
What types of tracker are there?
There are fundamentally two different types of tracker:
VHF signal (Very High Frequency - Radio Band)
GPS signal (Global Positioning Signal)
Some trackers may use a hybrid of the two.
VHF
VHF is the system used by all 52 police forces in the UK. It is more dependable than GPS as it can find vehicles even when they are hidden, say underground in a car park. It is also very useful as the signal is only triggered if the vehicle is actually stolen.
GPS
GPS has its advanatges and disadvtages over VHF. The main advantages are that it can track vehicles all over the world and can have very high quality feeds. The main disadvtanage is that the signal can be very weak and can struggle to penetrate walls and obstacles. This means if your car is stowed away in an underground car park then it may be difficult to trace.
How do trackers work?
Many modern tracking systems have complex software that can sense when a vehicle has been stolen. If it believes the vehicle is being driven by an unauthorised driver then it will contact either the police or your monitoring company, who can phone you to determine if you believe the vehicle to have been stolen or not.
In addition to simply locating a vehicle, some trackers can be set up to remotely immobilise a vehicle. This could be invaluable as you could prevent thieves from getting the vehicle to somewhere hidden, meaning you could more easily retrieve it.
How much do trackers cost?
There are lots of companies now offering tracking devices, all of which seem to have a different pricing structurer. Some have their devices starting from around £250 and many will also incur a yearly annual subscription. This is usually to cover the cost of hosting route data in their cloud storage, or to provide ongoing monitoring and support services.
Can car tracking devices reduce my insurance premiums?
Yes, definitely. Many insurance companies will offer a discount for protected vehicles, as this is preferable to having to buy you another one if it gets stolen. If the vehicle can be recovered then the insurance company will be able to claw back some of the money, so it's hugely in their benefit if the car is tracked.
So, potentially, the tracker could pay for itself. Sounds like a win-win… The main caveat is that it all depends on what type of car you have. An expensive car is more likely to benefit from a discount in insurance premiums, and some insurers may be specific about which brands of tracker they accept. Moreover, some insurers will actually insist you have a tracker installed first, depending on the value/type of your vehicle. Always ask your insurer first before signing up.
What to look for when choosing a tracker?
There are a huge variety of tracking devices, all with different features and use different technologies. These are the main things to look out for when choosing the one most suitable for you:
Design and Features
GPS or VHF, or combination of both. If using GPS, it is recommended to have a well-placed GPS and GSM antennae to be able to receive GPS signals as well as send location data via GSM. These days most tracking devices have a GNSS module instead of a GPS module. This is because GNSS combines four different satellite systems: USA's GPS, China's Beidou, Europe's GALILEO, and Russia's GLONASS into one. This enables you to get the most accurate location wherever you may be in the world. We recommend making sure your tracking device has GNSS installed if going down the GPS route over VHF.
Mobile App and Real-time feed
Many modem and tracking devices come with a mobile app for customers to see in real-time where their vehicle is. This is very sought-after and gives complete peace of mind at all times. Bear in mind that this will require GPS and if you have a VHF tracking device and want this feature then it will most likely also need to be GPS enabled. There is often an annual subscription required too for real-time mapping as it involves a lot of data being hosting in the cloud as well as complex sofware.
Location Update Interval
You may or not require very regular updates to the location of your vehicle. Some trackers will update their locations every 5s-10s while others may be 30s-60s. Some will also allow you to configure your options. A higher interval will mean it uses less power but will not be as good for real-time tracking as a vehicle can travel a lot of distance in 60s. Therefore, plotting the historic movement of the vehicle will not be as accurate.
Monitoring
There are a suite of monitoring options available for different trackers. Below are some of the ones to look out for:
Speed Alerts - The system will alert you when the vehicle travels over a set speed limit. These alerts can be delivered by text (SMS), email or even smartphone push notifications.
Ignition on/off - Alerts for when the vehicle's ignition is switched on or off.
Route historic log - Some devices will save the vehicle's route to a cloud hosting provider so you can access this at a later date. This is useful for tracking where a vehicle has previously been but will most likely require an ongoing subscription.
Geo-fence zone - If you use the tracking device for a fleet of company vehicles, or for a child's first car, you may want to set alerts for when the vehicle crosses a set boundary. For example, if the driver leaves a certain town or county.
International use - If you are likely to be travelling abroad, be sure to check your tracking device is GSM enabled and can transmit in foreign countries. Many of the trackers on the market in the UK will only work on the UK network.
Cost
All tracking devices will have an upfront cost and some may also have an ongoing subscription depending on the functionality available with the tracker. Make sure you are aware of all ongoing costs before committing to a specific tracker.
Support
If your vehicle is ever to be stolen you will want to make sure you have a tracking company with good customer support. Read their reviews to see how responsive they are, and check out their stats to see what their success percentage is for retrieving stolen vehicles. Also, if you haven't already, check out the free DriverBuddy Web App and sign up so you can instantly notify the DriverBuddy community if your vehicle is ever stolen.
Police / Central Monitoring Station
If you want very fast reaction times, check if your tracker comes with a central monitoring station and whether or not this is linked with the police. The VHF trackers will transmit on the police frequency so they will be able to track it themselves as well.
Wired vs Magnectic
There are two options when it comes to installation of your tracker; have it hard-wired into the vehicle's electrics or simply stuck on as a magnet.
Wired
Many wired trackers will need to be professionally fitted (although some can be fitted DIY if you know what you're doing). The upside is that they will not require any form of charging or batteries replaced. They are designed to use the car's battery in the most energy efficient way so as to not drain its power. These tracking devices will most likely have an installation cost but means they will function indefinitely on that vehicle without any further intervention.
Magnetic
If you would like to track more than one vehicle, or perhaps a bike, then a magnetic tracker may be more suitable. They simply stick on to any metal surface and can be easily interchanged between vehicles. As they are not hard-wired, though, they will be battery operated and will require either regular charging or replacement batteries when they run out.
Conclusion
Trackers can be a big initial payout, and sometimes may have ongoing costs, but this cost could potentially be negated by insurance disocunts. If you're considering a tracker, check the device is approved by The Thatcham Research Group first, as they set the minimum required standards for how they function.
Recommended Products
Rewire Security offer a range of fantastic security tracking devices. We would highly recommend their products as they are tried and tested, good value for money, and have excellent reviews.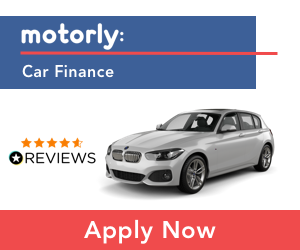 Tell us what you think!
If you enjoyed this article, please help spread the word by sharing it and leaving us a comment below. All opinions welcome and we respond to all comments, just keep it clean please.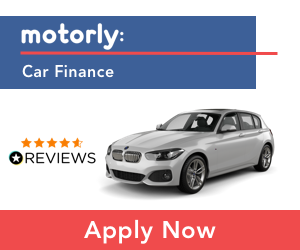 We have launched!
Your vehicles in a digital garage. MOT, Road Tax & Insurance renewal reminders!