Can Britain's Charging Infrastructure Support the Growth of Electric Vehicles?
Recent trends indicate that despite its currently poor state, Britain's charging infrastructure will be able to cater for increased adoption of electric vehicles in the future. With Boris Johnson pledging in November to make charging stations readily accessible - at least 30 miles within the reach of everyone, The International Energy Agency aiming to increase the share of electric vehicles globally to 30% by 2030 and many national governments working to create an enabling environment for the adoption of electric vehicles, it seems like the electric car revolution is here to stay.
That means if you buy an electric vehicle today, you won't get stranded with an inconvenient and unwanted product in the future. Also, since both public agencies and private auto companies are set to derive immense benefits from having more electric vehicles on roads, their efforts to develop the needed charging infrastructure will be sustained. But what are these benefits?
Why Investing in Charging Infrastructure is a Top Priority
First, electric vehicles are eco-friendly. Unlike petrol, diesel or gas vehicles that emit carbon dioxide which affects the atmosphere, electric vehicles don't. Also, their batteries are recyclable. This makes electric vehicles a perfect ally in the fight against pollution and climate change. Which is why a coalition of charity groups including Greenpeace, WI, and Oxfam recently demanded that,
"The next government must bring forward the target for reaching net-zero carbon emissions by five years to 2045, phase out diesel and petrol cars by 2030 instead of 2040, and start devoting at least 5% of all government spending to the climate and the restoration of the UK's natural environment."
By enabling the growth of electric vehicles and its supporting infrastructure today, the government will save more on health and the environment tomorrow. But the government won't be the only one saving money.
For car owners, electric vehicles are cheaper to maintain, don't need oil-related maintenance and there are tax cuts on each purchase. While they're currently more expensive to acquire than traditional cars, those purchase costs are also expected to nosedive shortly. Besides, since electricity is cheaper than petrol or gas, owners will save more when charging the vehicle. These factors represent an opportunity that ambitious Auto companies are eager to explore; hence, their readiness to find lasting solutions to common electric vehicle problems.
How Charging Stations Work
Electric vehicles are powered by rechargeable batteries. This means that while you don't have to refuel anymore, you'll need electric energy to run your car. And through an EV charging station, you can access the required electrical energy.
Charging your car can be done in three different modes (also called levels). Level one involves the use of a 120-volt outlet at home. It is the slowest mode and is not suitable for travel over long distances. With level two, you'll need to use a 240-volt power outlet. It offers a faster charge than the former. The final and fastest option is the DC charger. This mode offers the best option for long-distance travel.
There are also different kinds of electric charging stations. Your needs will determine the kind of station that you'll use. One option is lamp-post charging. Readily available and always connected to electricity, LED lamp-posts can provide 20 miles of driving with every hour of charging. Another option is induction pads. Unlike other common charging stations, pads eliminate the need for cables but they're expensive for average car buyers. Other kinds of stations are kerbside charging points and fast-charging hubs powered by solar panels.
How much does it cost to use a charging station? This depends on the model of your electric vehicle because each model comes with different battery sizes. Typically, an electric vehicle with a bigger battery size will cost more to recharge.
Should You Buy an Electric Vehicle?
With more than 63,000 electric cars sold by November 2019, exceeding 2018's total of 59,700, and the government pledging to create the needed infrastructure, you might want to join the train. But before buying your first electric vehicle, you should get familiar with all purchase options: brand new or second-hand (they're now available, cheaper and of course, come with the typical disadvantages of second-hand products), electric vehicles or hybrids, driving ranges and battery sizes.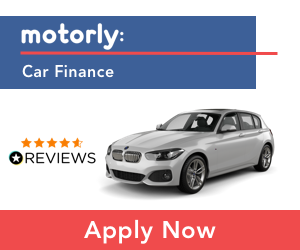 Tell us what you think!
If you enjoyed this article, please help spread the word by sharing it and leaving us a comment below. All opinions welcome and we respond to all comments, just keep it clean please.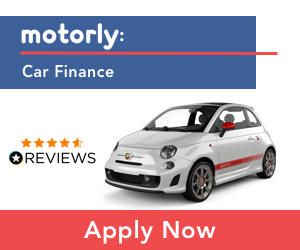 We have launched!
Your vehicles in a digital garage. MOT, Road Tax & Insurance renewal reminders!