2020 road tax changes for cars, vans and motorcycles
Car tax changes for 2020 come into effect today, Wednesday 1st April and will introduce a widespread package of updates to all vehicle owners.
At the top, the bottom line is that most new car owners will pay more tax from today 1st April, but electric car owners – both new and existing – pay zero, saving many around £1,600 over five years.
Tax rates are based on their CO2 emissions for the first 12 months on the road, after this the rate will remain as a flat annual fee. For petrol or diesel cars, this will be £150 per year. For hybrids and alternative fuel cars like liquid petroleum gas (LPG), this will be £140 per year. Fully-electric cars and cars like the hydrogen-powered Toyota Mirai pay £0.
Fossil-fuelled car tax – what are the changes? 
The Chancellor's recent budget confirmed car tax rates for non-electric vehicles will be increasing under the new updates. VED costs will increase from today, although heavy goods vehicles will be exempt to support the sector. 
The budget statement said: "The government will uprate VED rates for cars, vans and motorcycles in line with the Retail Price Index from 1st April 2020."
Vehicle emissions will be calculated using the Worldwide Harmonised Light Vehicles Test Procedure (WLTP) for the first time from 1st April, 2020. The WLTP service offers a more realistic reflection of overall emissions levels which is likely to reposition your vehicle into a higher tax band. 
Electric car tax – what's the deal there?
Those with an all-electric car will receive further tax breaks which will remove all car tax charges for owners of zero-emissions vehicles (ZEVs) from 1st April. However, costs are set to rise for other vehicle owners as the government attempts to coerce drivers over to electric vehicles.
From 1 April an added charge paid by owners of expensive electric cars will be removed meaning there will be no car tax fees whatsoever for electric car owners. This final £320 charge was only paid if your vehicle was valued at over £50,000, but this has now been axed. 
The budget said: "From 1 April 2020, the government will exempt all ZEVs registered until 31 March 2025 from the VED 'expensive car' supplement. The measure will incentivise the uptake of ZEVs to support the phasing out of fossil-fuelled petrol and diesel vehicles."
Company car tax has changed, too. What's new? 
To further increase sales of fully-electric cars the government has decided to completely scrap benefit-in-kind rates for company cars with effect from 6th April, 2020. The updates mean car tax paid by business people through a salary sacrifice scheme will fall from 16 per cent to zero. 
These changes will see costs axed for popular EV's such as the Tesla Model 3, Nissan Leaf and Renault ZOE, if they are purchased on finance deals. 
The elimination of benefit-in-kind tax is predicted to trigger an upsurge in company cars and boost electric vehicle sales in the UK. 
Does the electric plug-in grant still exist? 
The electric car plug-in grant remains but at a slightly lower price than from previous years and with a price cap introduced. Plug-in grants will now offer motorists just £3,000 (formerly £3,500) towards the price of a new fully-electric car and road users will be unable to claim the money if the car costs above £50,000.
However, the Transport Secretary Grant Shapps has previously warned the grant would not be around forever as he urged motorists to snap up the deal.
The switch from NEDC to WLTP
If you're unfamiliar with how car tax is calculated: the amount of tax you pay is based the vehicle's CO2 emissions. Bigger and more powerful engines tend to produce higher levels of CO2, and so you pay more tax on them. That will all remain the same; what's changing is how those CO2 emissions are measured.
Increases in measurements of the CO2 that cars emit are the result of changes to the official test. Instead of the previous unrealistic (and much-maligned) 'New European Driving Cycle' (NEDC) ratings, the more pragmatic 'Worldwide-Harmonised Light vehicles Test Procedure' (WLTP) has been adopted. Here are the reasons why the change…
* NEDC CO2 values: The NEDC test didn't strain the engine while undergoing testing and was open to a number of potential loopholes, including: The test is conducted with air conditioning, lights and heated windows off, thereby improving efficiency and reducing CO2.
There is a tolerance for the testing to be carried out at 1.2mph below the required speed, meaning less fuel is used. Roof rails, extra lights and even the door mirror on the passenger side are allowed to be removed. This makes the car lighter and, therefore, more fuel-efficient. As the car was not strained, and manufacturers were known to have used these loopholes (and many more) to get better fuel economy, it meant that official CO2 values were kept artificially low.
As first year tax is based on official CO2 rates, it means we have technically been paying more favourable rates than we should have done.
* WLTP CO2 values: New generations of cars released after 1st September 2017 are now tested using the WLTP system. All remaining new cars have had to go through the WLTP as of 1st September 2018. The WLTP closed all the known loopholes with the NEDC and is a much tougher cycle. This means that fuel economy and CO2 figures from this test are higher and more realistic.
Despite this new test being introduced in 2018 for all cars, the CO2 figures you see in car brochures and dealerships – and which are used to set first-year tax rates – are the WLTP CO2 figures converted to NEDC figures. That means we've continued to pay tax rates based on lower-than-realistic CO2 measurements. But that has now come to an end.
As of today, 1st April 2020, CO2 values displayed in brochures and used to set first-year tax rates for new cars will be the direct WLTP results.
Used car tax – the lowdown…
If you're buying a used car – which could be anything from a month old to over 50 years old – what you pay depends on when the vehicle was first registered and which set of rules it falls into.
If your used car was registered after 1 April 2017: You will pay the 'second-year' rate – so £150 for petrol or diesel, £140 for alternatively-fuelled cars (include hybrids, bioethanol and liquid petroleum gas) and £0 for fully-electric. The £320 supplement for cars that cost over £40,000 will apply every year until the car is six-years-old.
If your used car was registered between 1 March 2001 and 31 March 2017: Car tax will be calculated solely on the vehicle's CO2 emissions. 
If your used car was registered before 1 March 2001: Car tax in this category is refreshingly simple; you pay £165 for 12 months if the vehicle's engine is 1,549cc or smaller, and cars over 1,549cc pay £270. Your vehicle handbook will tell you the exact capacity of your engine.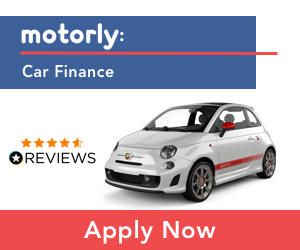 Tell us what you think!
If you enjoyed this article, please help spread the word by sharing it and leaving us a comment below. All opinions welcome and we respond to all comments, just keep it clean please.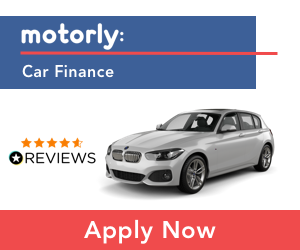 We have launched!
Your vehicles in a digital garage. MOT, Road Tax & Insurance renewal reminders!