AUDI: e-tron GT revealed - and an RS too!
Audi has unveiled the sleek and slippery e-tron GT which has the Porsche Taycan and Tesla Model S rivals firmly in its sights.
It is Audi's flagship electric car and is available in standard e-tron GT and RS performance versions. Full specifications of both variants will be made available closer to the car's launch this spring.
Prices start at £79,900 for the e-tron GT, with the top-spec Vorsprung trim costing £106,000. That's just £4,950 off the starting price of the RS e-tron GT, of which Carbon Black (£124,540) and Vorsprung (£133,340) versions will be available.
At the front, the e-tron GT is recognisably Audi with angled LED headlights and a wide 'single frame' grille. The majority of the grille is fared-in and body coloured because the two electric motors don't require as much cooling as a petrol engine. There are oversized wheel arches to hint at the power on offer and the e-tron GT sits low to the ground, with a roofline that's 17mm lower than the road-hugging Audi A7. Large alloy wheels range from 19 to 21 inches in size and there is a nine-piece external colour palette.
No exhaust pipes allows for a large aerodynamic diffuser, reducing lift to keep the rear of the e-tron GT stuck firmly to the road without generating range-sapping drag. There's also a retractable boot lid spoiler to provide downforce at higher speeds.
The e-tron GT boasts floor mats made from recycled fishing nets and a fully vegan-friendly interior that shuns leather in favour of synthetic upholstery. The interior look is familiar, with a layout inspired by the Audi A7 to provide a cockpit-like feel, while its width is accentuated by a dashboard centre section that flows outwards into the doors.
Although sleek and streamlined, the four-door e-tron GT still promises space for four adults. It will have a 405-litre rear boot and an additional 85-litre cable and oddment storage compartment under the bonnet. Inside, six-footers will fit in the back, and the battery cells have been arranged in such a way as to allow 'foot garage' hollows in the car's floor, which provide foot space for passengers.
With both marques being members of the Volkswagen Auto Group, the Audi e-tron GT shares many parts with the Porsche Taycan and is built on the same production line as the Audi R8 supercar.
Both standard and RS models bring impressive performance. The standard e-tron GT produces 469 bhp and reaches 0-62 mph in a little over four seconds, while the Audi RS e-tron GT has 590 bhp and accelerates to 62 mph in a blistering 3.3 seconds. Engage launch control and, for 2.5 seconds, maximum power is increased to 523 and 637 bhp respectively.
A motor on each axle delivers all-wheel drive, while the car's top-of-the-range status means it gets Audi's best chassis technology. All-wheel steering, air suspension and a rear differential lock are all part of the package, while you can spec carbon-ceramic brakes at extra cost.
The Audi e-tron GT is designed to be a grand tourer, so a long battery range is important. A 93 kW/h battery and a slippery aerodynamic body permit a projected range of 298 miles, which is some way off the Tesla Model S but is still respectable. The Porsche Taycan's 800V technology is present here too, and allows superfast DC charging at up to 270 kW. Find a powerful enough charge point and the battery can be topped up to 80% in 23 minutes. Charging for just five minutes adds 62 miles of range – the electric equivalent of a £5 splash-and-dash.
AC charging at up to 11kW is included too and Audi says that 22kW will be available shortly after launch. This will allow easy overnight charging at home or at work during the day. Regenerative braking is on hand to top up battery range, with a single-pedal driving mode that negates brake pedal use.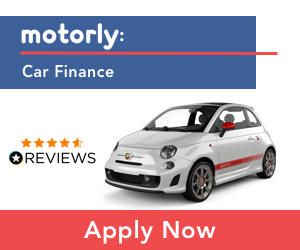 Tell us what you think!
If you enjoyed this article, please help spread the word by sharing it and leaving us a comment below. All opinions welcome and we respond to all comments, just keep it clean please.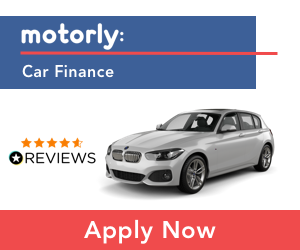 We have launched!
Your vehicles in a digital garage. MOT, Road Tax & Insurance renewal reminders!