BMW: New 2 Series Coupé in Goodwood FoS debut
The 2021 Goodwood Festival of Speed was a fitting venue for this week's international reveal of the new BMW 2 Series Coupé. At its launch, three versions of the new coupé will be available, including the flagship 369bhp AWD M240i. Order books open early next year, with prices starting from £34,980 for the range-entry 220i model.
Exterior
At the front, the nose of the new 2 Series Coupé sports a pair of subtle kidney grilles with a flatter and wider design than on the latest 1 Series and 2 Series Gran Coupé. It allows them to be fitted with BMW's active air control flaps, which sees the slats in the grille open and close to cool the engine or to help increase aerodynamic efficiency. A new LED headlight design also features, along with a new front bumper boasting angular air intakes.
The bonnet appears to be slightly longer than the previous iteration and features a power bulge, giving the nose a more aggressive look. In profile, the new 2 Series Coupé looks broadly similar to the previous generation, but rides a significant 28mm lower than before.
At the rear, the de rigour flared rear wheel arches are present and accounted for, plus a fresh boot lid design that features a discreet rear lip spoiler. There are new rear lights sporting a red and black two-tone finish, as seen on the latest 3 Series and 4 Series Coupé models.
BMW UK will only offer the new 2 Series in M Sport trim in our market, meaning a sporty 'M' spec body kit is standard, along with gloss black contrasting trim on the lower side sills and rear diffuser, 18-inch alloy wheels and circular exhaust pipes. The M240i adds contrasting silver exterior trim, 19-inch alloys, sportier bodywork, including a deeper front splitter and a rear lip spoiler, and a pair of angular exhaust pipes.
Interior
As expected, the interior is carried over from current BMW models including the 1 Series and 4 Series coupé, with an identical steering wheel, a 12.3-inch infotainment touchscreen and 10.25-inch digital dial cluster that receives M Sport displays.
M Sport cars are fitted with a leather-trimmed steering wheel and Alcantara and black faux leather upholstery with blue contrast stitching. Buyers can also choose from three optional upholstery colours. The flagship M240i has Vernasca leather-trimmed seats as standard, which is an option on M Sport trim cars. Every version features front sports seats that are also heated.
Despite its sporty focus, the new 2 Series offers respectable practicality too, with a 390-litre boot representing a 20-litre increase over the old car. According to BMW, the load lip is 35mm lower than the previous model, making it easier to load heavy and awkward items.
Engines, performance and prices
At the top of the range, the flagship M240i starts from £47,795. It's powered by the same 369bhp bi-turbo six-cylinder petrol engine found in the M440i and M340i models. As with those cars, BMW's xDrive four-wheel-drive system is fitted with an eight-speed automatic gearbox. The M240i manages 0-62mph in 4.3 seconds and an electronically limited top speed of 155mph.
While it won't matter to most buyers, the M240i is officially capable of fuel economy of up to 34.9mpg and CO2 emissions ranging from 185 to 200g/km.
Despite the move to all-wheel drive, BMW claims the xDrive system will be rear-biased to give the M240i the character of a rear-wheel-drive car. It will be capable of power slides on track too, thanks to an electronic locking differential, which also helps to improve traction on the road by distributing power to the wheels with the most grip.
Beneath this, a pair of four-cylinder engines are available, each fitted with an eight-speed automatic gearbox. The 220i acts as the entry-point of the range starting at £34,980. It uses a turbocharged 2.0-litre petrol engine producing a respectable 181bhp. Performance is pleasantly brisk, with an official 0-62mph sprint time of 7.5 seconds and a top speed of 147mph. According to BMW, the 220i manages fuel economy of up to 44.8mpg and emits 144-155g/km of CO2.
Higher mileage drivers are catered for as well, with the 220d diesel model starting from £36,900. It gets a turbocharged 187bhp 2.0-litre diesel engine fitted with mild-hybrid electrical assistance. The extra pulling power makes it slightly quicker than the petrol engine, with 0-62mph taking 6.9 seconds and an identical top speed of 147mph. As expected of a diesel, the 220d is the most economical of the range, capable of up to 60.1mpg with emissions of 122-132g/km.
BMW says the new 2 Series Coupé has improved handling thanks to an all-new body, which is stiffer than the old car and a new adaptive power steering setup. Other improvements include a longer wheelbase, a wider track, and a lower ride height, which all helps to reduce body lean in corners.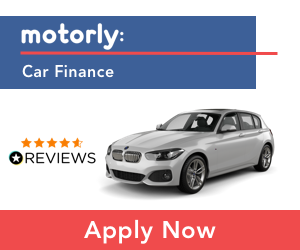 Tell us what you think!
If you enjoyed this article, please help spread the word by sharing it and leaving us a comment below. All opinions welcome and we respond to all comments, just keep it clean please.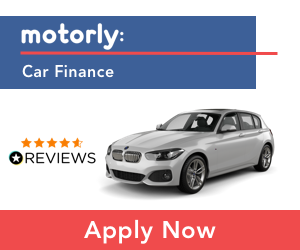 We have launched!
Your vehicles in a digital garage. MOT, Road Tax & Insurance renewal reminders!