BMW: New iX EV coming in 2021 with 370-mile range
BMW has revealed the new all-electric BMW iX SUV. Originally called the 'Vision iNEXT' when a concept, the new model will use BMW's latest eDrive electric powertrain, with a power output of around 500bhp and an estimated range of roughly 376 miles. With a year still to go before its global market launch at the end of 2021, the iX is still in its 'series development' phase, with production scheduled for the second half of 2021. It will go head-to-head with rival electric models such as the Mercedes EQC, Audi e-tron and Tesla Model X.
At the front, the iX features a pair of oversized vertical kidney grilles similar to those seen on the Concept i4 and the new BMW 4 Series coupe. These are completely blanked out with a transparent panel, which houses cameras, radar and other safety sensors. The front also features a pair of narrow headlights, the slimmest ever fitted to a production BMW. The bonnet-mounted BMW badge conceals the filler for the windscreen washer fluid reservoir.
The side of the car features flush fitting door handles and frameless doors with a flowing roofline tapering slightly towards the rear. The rearmost C-pillar gets a cutaway panel with an 'iX' logo. A set of five-spoke aero-efficient alloy wheels is said to help the car cut cleanly through the air.
At the back, there is a full-width tailgate with a spoiler that helps minimise the disruption of airflow, and a pair of slim lights. The boot-mounted BMW badge contains an integrated rear-view camera.
Inside, the dashboard features a clean minimal design with intricate looking air vents, integrated speakers, a hexagonal steering wheel and a rocker switch gear selector. The dominant feature is the vast curved display screen. It merges a 12.3-inch digital instrument cluster, which now incorporates a head-up display projector and a 14.9-inch infotainment screen to form a single unit, which runs the next-generation BMW operating system.
BMW has always aimed to make its cars as driver-centric as possible, hence the curvature of the touchscreen. However, it's positioned so that the front passenger can also use the screen, and some apps and features can be shifted across so they're closer to the driver or passenger. The iX also features a panoramic glass roof and a new seat design with integrated headrests. Thanks to the car's electric powertrain, there is no drivetrain tunnel in the floor, which allows extra legroom for both front and rear passengers and additional storage space in the centre console.
The accompanying news release says that the iX is capable of processing up to 20 times more data than previous models thanks to its new technology. It will feature automated self-driving and parking technology as part of its appeal. It will also be the first premium BMW model with 5G mobile internet connectivity.
The iX is powered by the fifth generation version of BMW's eDrive technology, with a pair of electric motors (one on each axle) producing a total power output in excess of 500bhp. Final performance figures are yet to be revealed but BMW says the iX will achieve 0-62mph in under five seconds.
It'll get a 100kWh battery capable of a range of over 370 miles under the WLTP test cycle, with DC fast charging at up to 200kW. When connected to a rapid charger, topping up the battery from 10 to 80 per cent will take less than 40 minutes, with 75 miles of range added in around 10 minutes. A full charge via an 11kW home wallbox takes just under 11 hours.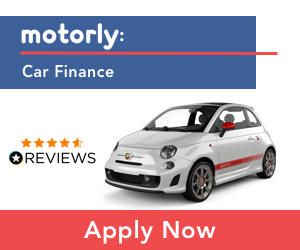 Tell us what you think!
If you enjoyed this article, please help spread the word by sharing it and leaving us a comment below. All opinions welcome and we respond to all comments, just keep it clean please.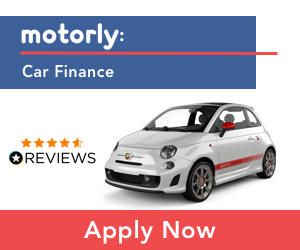 We have launched!
Your vehicles in a digital garage. MOT, Road Tax & Insurance renewal reminders!