BMW: New M3 and M4 Competition siblings on sale now
Two of the most highly anticipated models to be released this year, the all-new BMW M3 Competition saloon and M4 Competition coupé are now available to order.
BMW's designers have taken a grilling in the past year, particularly for the radically-redesigned M3 and M4 and, more recently, the iX-Series of electric SUVs. Being a highly subjective topic, external automotive aesthetics is not something I would offer an opinion on. Other than commenting on what I see, I usually leave it for the viewer to decide on its merits. However, I will admit to writing this paragraph merely so I could use the word 'grilling'. Twice.
Prices for the top-rung M3 and M4 Competition pairing start from £74,755 and £76,055 respectively, and are expected to begin arriving with customers in April.
Both high-performance models offer 503bhp from an in-line six-cylinder engine and, for the first time, a fully-variable M xDrive four-wheel drive system is on the options list. The M4 xDrive coupé and its M3 xDrive saloon sibling are planned to follow these initial rear-wheel-drive models into showrooms this Summer.
Exterior styling (comments, not opinions)…
Ending a 35-year tradition, the models receive their own individual front-end styling, dominated by a large vertical grille that features seven double horizontal louvres and a mounting point for the front number plate. The new grille is similar in shape to that adorning the new 4 Series but comprises two distinct elements, rather than being a single-frame design.
Further unique touches include a heavily structured front bumper, standard full-LED headlights, a bonnet that features two distinctive indents to accentuate the look of the grille, widened front wings and sills, air ducts within the front flanks and double-arm wing mirror housings.
Both Competition models have a carbon fibre-reinforced plastic roof with two 'rails' running lengthways to optimise airflow, a boot-mounted spoiler and a reworked rear bumper with a multi-channel diffuser and a pair of chromed round tailpipes either side..
The number of exterior paint colours for both cars has been extended to include the non-metallic São Paulo Yellow and the Isle of Man Green and Toronto Red metallic finishes of the cars pictured.
Interior upgrades
Inside, the M3 and M4 Competition build on the interiors of the M340i and M440i with newly developed M Sport seats, which can be optioned with a ventilation function for the first time.
There's also an M Sport steering wheel with M mode buttons for easy access to preset driving modes; digital instruments and infotainment functions in an M-specific design; and unique trim elements.
Standard equipment includes BMW's Live Cockpit Professional, which supports cloud-based satnav, Apple CarPlay and Android Auto, together with tri-zone climate control and LED ambient interior lighting.
A number of new driver assistance systems also feature. Heading the options is the latest generation of BMW's head-up display with M-specific graphics; the BMW Drive Recorder, which uses the cameras of the various driver assistance systems to record video footage from different points around the exterior, and super-bright laser headlights.
Also new on both Competition models is an optional M Drive Professional system. This includes a new M Traction Control function that allows the Dynamic Stability Control a 10-step adjustment, as well as a Drift Analyser that records and rates driving statistics alongside the usual lap timer functions – which, of course, you won't have time to appreciate as your back end comes alongside to say hello.
Engine and performance
Underneath their aluminium-steel-and-composite bodies, the Mercedes-AMG C63 rivals have a newly developed twin-turbocharged 3.0-litre straight six (code-named S58). This longitudinally-mounted engine comes in two different states of tune: the regular M3 and M4 models (which are not coming to the UK) produce 487bhp, while the more potent M3 Competition and M4 Competition have been tuned to return an additional 56bhp at 503bhp.
With a kerb weight of 1,730kg, this gives the M3 Competition a power-weight ratio of 299bhp per tonne. The 5kg-lighter M4 Competition, meanwhile, achieves 300bhp per tonne.
By way of comparison, their soon-to-be-replaced AMG rival's turbocharged 4.0-litre V8 engine develops 469bhp in the standard C63 and (coincidentally) 503bhp in the C63 S. The AMG also weighs 1,730kg in saloon form. (It's a fiercely-competitive business, this high-performance car malarkey!)
In the M3 and M4 Competition cars, torque has increased by 100Nm to 636Nm between 2,750rpm and 5,500rpm. The new engine can rev to 7,200rpm, which is slightly lower than the old unit. The lift in performance endows the new M3 and M4 Competition cars with sharper acceleration, with BMW claiming a face-altering 3.9 seconds.
Top speed is limited to 155mph, although buyers can specify a driver's package that lifts it to 180mph in combination with Z-rated road rubber.
The new 'M' division engine heads a raft of driveline developments. Standard non-UK models continue with a six-speed manual gearbox - now rare in this class - while the Competition models forgo the seven-speed dual-clutch automatic unit used by their predecessors for a new eight-speed torque converter with BMW M's Drivelogic software programme on board as standard.
While 'regular' M3 and M4 models have rear-wheel drive, together with an electronically controlled Active M differential, these Competition models will offer BMW's fully variable M xDrive system from mid-2021. It's the first time that four-wheel drive will have been offered on either model.
As with the system deployed in the M5, the M xDrive offers three driving modes: 4WD, 4WD Sport and - with the Dynamic Stability Control system switched off - 2WD, which directs the majority of the engine's torque to the rear wheels…you know, for a bit of hedge-hugging fun!
Chassis changes
The chassis of both Competition cars builds on those of the M340i and M440i, with an aluminium-intensive double-wishbone front and five-link rear suspension in combination with adaptive damping control. Alloy wheels with diameters of 18in at the front and 19in at the rear, are shod with 275/40 and 285/35-profile rubber, respectively.
Unique suspension kinematics, including increased front camber and individual spring and damping rates, are gained over the lesser M3 and M4 variants. The front and rear tracks have also increased by 34mm and 38mm respectively, at 1,617mm and 1,605mm, giving the Competition cars substantially larger footprints than their direct predecessors.
Both cars come with a standard M Servotronic steering system that features a variable ratio and an M-specific version of BMW's 'Integrated Braking System', which provides the driver with two different brake response and pedal feel settings.
There's lots of dynamic tech to discover on the new BMW M3 and M4 Competition pairing and, between you and me, I can't wait for an early drive!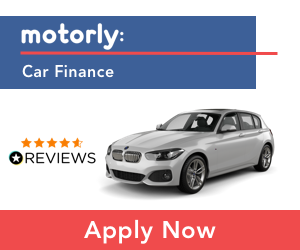 Tell us what you think!
If you enjoyed this article, please help spread the word by sharing it and leaving us a comment below. All opinions welcome and we respond to all comments, just keep it clean please.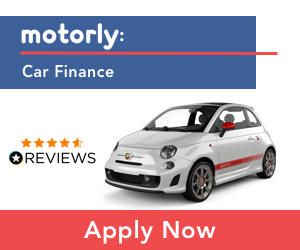 We have launched!
Your vehicles in a digital garage. MOT, Road Tax & Insurance renewal reminders!