BMW: Techs and Specs for all-new iX eSUV announced
BMW UK has announced prices, technical and specification details of the all-new BMW iX electric SUV, which goes on sale in November. The full-sized SUV is the third all-electric model in the Bavarian automaker's line-up after the compact i3 and mid-sized iX3 SUV. However, it's BMW's first car powered by the firm's new fifth-generation eDrive electric motors.
At the front, the iX features a pair of oversized vertical kidney grilles similar to those seen on the Concept i4 and the new BMW 4 Series coupe. These are completely blanked out with a transparent panel, which houses cameras, radar and other sensors.
Narrow headlights also feature and are the slimmest ever fitted to a production BMW. The bonnet-mounted BMW badge conceals the filler for the windscreen washer fluid reservoir.
The frameless doors feature flush fitting handles with a flowing roofline that tapers slightly towards the rear of the car. The rearmost C-pillar gets a cutaway panel with an 'iX' logo. A set of five-spoke aero-efficient alloy wheels help the car cut through the air cleanly.
At the back, there is a full-width tailgate with an aero spoiler that helps minimise the disruption of airflow and a pair of slim lights. The boot-mounted BMW badge contains an integrated rear-view camera.
While BMW has not revealed the full exterior dimensions of the iX, they have confirmed the new car is similar in length and width to an X5 SUV but with a lower roofline similar to the X6 coupe-SUV.
Inside the iX, the dashboard features a clean, minimalist design with intricate looking air vents, integrated speakers, a hexagonal steering wheel and a rocker switch gear selector.
The dominant feature is the expansive curved display screen finished in non-reflective glass. It merges a 12.3-inch digital instrument cluster (which now incorporates a head-up display projector) and a 14.9-inch infotainment screen to form a single unit.
The iX also features a new seat design with integrated headrests and a panoramic glass roof. Thanks to the car's electric powertrain, there is no drivetrain tunnel in the floor, which allows extra legroom for both front and rear passengers and additional storage space in the centre console.
Two versions of the new iX will be available, with the xDrive40 offering 257 miles from a single charge, while in the xDrive50, the iX promises up to 380 miles.
The BMW iX SUV will be offered in 'Sport' or 'M Sport' trims. Each includes a generous list of standard equipment with 21-inch alloy wheels, four-zone climate control, wireless phone charging, heated front seats and an 18-speaker Harmon premium stereo system.
Safety kit includes BMW's Driving Assistant Professional, which adds semi-autonomous cruise control with the capability of being upgraded to Level 3 autonomy in the future. Park Assist is also fitted, meaning the car can park itself with driver supervision. An acoustic protection system is also fitted. This warns pedestrians of the car's presence by emitting a unique sound scored by film composer Hans Zimmer.
The Sport trim starts at £69,905 for the xDrive40 variant, with the M Sport iX priced from £72,905 and adds a different set of 21-inch alloys and specific M Sport styling including a new front splitter, side skirts, rear diffuser, a rear spoiler and darkened tail lights. M Sport spec cars also get upgraded brakes.
At the top of the range, the xDrive50 iX starts from £91,905. Mechanical differences over the xDrive40 include rear-wheel steering giving it improved manoeuvrability in town and air suspension for a smoother ride.
Buyers can also upgrade their iX with a vast choice of option packs such as the Comfort Pack, which adds items like a heated steering wheel and multi-function seats with a massage function. An upgraded Bowers & Wilkins premium stereo is available as part of the Technology Plus pack, with the Skylounge Pack adding a panoramic glass sunroof.
The iX is powered by the all-new fifth-generation version of BMW's eDrive electric motor technology, which uses smaller and more powerful motors compared with the firm's previous electric models.
Two powertrain options will be available at launch, with both featuring a pair of electric motors for four-wheel drive. The xDrive40 produces 322bhp and manages 0-62mph in 6.1 seconds. It has a 71kWh battery, giving it a claimed range of up to 257 miles. Rapid charging capability is standard, although in this base model it's limited to 150kW. This means a 10-minute top up adds around 75 miles of range, with a charge from 10-80% taking around 31 minutes.
The xDrive50 model produces 516bhp, giving it a 0-62mph time of 4.6 seconds. It also boasts a larger 105.2kWh battery, which is capable of a range of up to 380 miles.
As with the base model, the xDrive50 also features rapid charging, but it can be recharged at even faster speeds of up to 200kW - although it's larger battery means a 10-80% top up takes around 40 minutes. When connected to an 11kW home charger, a full charge takes around 11 hours for both iX models.
For buyers in search of more performance, an iX M60 performance model is set to arrive in 2022, with BMW confirming that it will have a powertrain producing over 600bhp.
The iX is the marque's first production car to get BMW's new iDrive 8 system, which has more processing power, along with improved connectivity and greater personalisation options. It will allow the driver to adjust several of the car's settings directly via the main touchscreen or by using the rotary dial adjacent to the gear selector, which can then be saved to a personal driver profile.
A trio of on screen graphic interfaces are built in, ranging from the 'Gallery' layout, which minimises the driving information to prioritise widget content such as media source, map display and the driver assistance systems. The 'Drive' option can be customised to show individual information, while the 'Focus' mode is for "dynamic driving situations," showing only essential information for the driver in an effort to reduce distractions.
The new sat-nav system is capable of learning your regular journeys, and automatically starts the navigation system and loads traffic information as you begin driving. Other features include a digital personal assistant that you can name anything you want and a 'wake up' function that lights up the outside of the car and illuminates the door handles and boot when you get within a three-metre radius.
BMW says that the iX is capable of processing up to 20 times more data than previous models thanks to its new technology. It will feature automated self-driving and parking technology as part of its repertoire. It will also be the first premium BMW model with 5G mobile internet connectivity.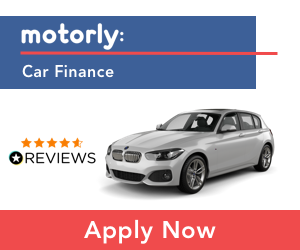 Tell us what you think!
If you enjoyed this article, please help spread the word by sharing it and leaving us a comment below. All opinions welcome and we respond to all comments, just keep it clean please.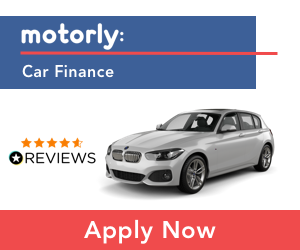 We have launched!
Your vehicles in a digital garage. MOT, Road Tax & Insurance renewal reminders!