CAR SECURITY : New anti-theft device to save millions
An innovative device that prevents cars with keyless start and entry from being stolen could save the insurance industry around £380 million a year on car theft claims.
The device, developed by Hard-Off Security, stops vehicle theft by a method called 'relay-hacking' and may be fitted to the car's existing fob. The Norfolk-based company says it is 100 per cent effective at stopping a car's security system being relay-hacked. 
The solution is based on the principle that the vulnerability of these types of cars to relay attack or 'cloning' is due to the fob's passive response to authentication challenges from the car's internal security systems.
Being able to easily switch the fob OFF when not in use, either manually or automatically will prevent the fob from responding and therefore render it non-clonable.
This device can be retro‐fitted either by the vehicle owners themselves or by Hard-Off-approved technicians to most existing keyless‐entry/keyless start key fobs and no change to original on‐board car security systems or the key fob is required. It also retains full functionality of the manufacturer's original specification.
There are three levels of functionality:
1 – Manual (M)
The owner is able to switch the fob ON or OFF using an external magnetic switch on the fob casing which activates or deactivates an internal flexible printed circuit board (fPCB) controlling the fob's internal power circuits to its 'mother' PCB. This gives complete and direct control over the activation of the car owner's key fob without losing any of the keyless functionality when required. Once the car is locked, the owner can turn the fob off until needed again, making it impossible to be cloned or 'hacked'. No changes are made to the key fob, so full original manufacturer's functionality is maintained when ON.
2 – Semi Automatic (A)
Here the fob is automatically turned off when not in use. The Hard‐Off fPCB turns the fob OFF when motionless for 20 seconds and ON again as soon as movement is detected. This is combined with the external switch as described above.
3 ‐ All Automatic (AA)
This fPCB operates completely automatically turning itself ON when needed and OFF when not. The user is unlikely to be aware that this 'relay attack shielding' is protecting his or her car as it works intuitively.
Car theft is on the rise. Police crime figures for 2019 show a three per cent increase in vehicle offences, mainly as a result of increases in 'theft or unauthorised taking of a motor vehicle' and 'theft from a vehicle.' 
Figures revealed by the Association of British Insurers revealed that insurance claims for vehicle theft and thefts from vehicles in 2018 topped £376 million, or £16k a minute.
A report by Go Compare in February also revealed that the cost of car insurance is likely to reach record highs in 2020 as insurers push up prices to reflect larger claims costs. An increase in keyless car crime has contributed to the rise in vehicle theft claims.
Managing Director of Hard-Off Security, Mark Churchward, invented the device after his daughter's car was stolen from her driveway in the middle of the night by relay hackers.
He believes the device can not only give car owners peace of mind, but could also be a major boost for the insurance industry that shells out millions on car theft claims and, ultimately, help to reduce insurance premiums.
He said: "Now that we have a solution to stop car theft by relay attacks it will be interesting to see how the insurance industry reacts as it will save them upwards of £360 million a year on car theft claims. I hope drivers who protect their cars in this way will be able to share in the benefits by not only keeping their car safe but also receive some of that benefit in premium reductions."
First shipments of the Brit-designed made device will start this month.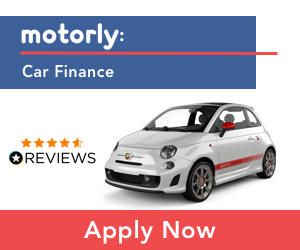 Tell us what you think!
If you enjoyed this article, please help spread the word by sharing it and leaving us a comment below. All opinions welcome and we respond to all comments, just keep it clean please.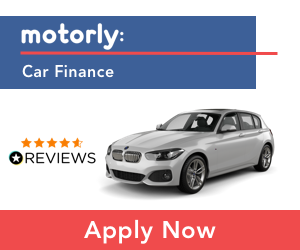 We have launched!
Your vehicles in a digital garage. MOT, Road Tax & Insurance renewal reminders!