JAGUAR: 2020 F-Pace gets updates and new PHEV powertrain
Jaguar's popular F-Pace SUV has undergone a midlife refresh for its 2020 model year. The changes over the previous iteration include subtle exterior styling tweaks, a fresh new interior design and updated technology. A range-topping plug-in hybrid (PHEV) model is now available and mild-hybrid assistance has been added to other engines.
The new F-Pace is on sale now, with prices ranging from £40,860 to £64,990. When it arrives, the refreshed F-Pace will renew the car's rivalry with the Volvo XC60, Audi Q5, Alfa Romeo Stelvio and in-house sibling the Range Rover Velar.
Styling updates for the facelifted F-Pace are subtle, with the front getting new LED daytime running lights that look similar to those seen on the I-Pace. The front grille is now slightly larger and more prominent than the one on the old car. The back of the car features a new LED tail light design with tinted surrounds.
However, it's inside where the new F-Pace has undergone the biggest overhaul, with an almost entirely new interior design. The dashboard features a new curved 11.4-inch touchscreen that runs JLR's Pivi Pro infotainment software and Apple CarPlay and Android Auto. According to Jaguar, this system is easier to operate than before, with nearly 90% of the car's functions accessible with only two taps from the home screen.
The revised dashboard is now split into two, with a contrasting dividing trim piece spanning the width of the interior. Buyers can spec the top half with wood or aluminium trim, with the lower section trimmed in leather to match the seating. The door cards have been redesigned and now feature larger door pockets.
The centre console is more practical than before, with a storage cubby behind the gear stick and optional wireless smartphone charging. The rotary gear selector used in the current F-Pace has been replaced by a smaller automatic gear stick, finished with aluminium trim and stitched leather. The surrounding switches have also been redesigned, with fewer physical buttons than before.
Jaguar has introduced six new engines to the F-Pace for 2020, with a plug-in hybrid, two petrol engines and three mild-hybrid diesel engines. The flagship P400e PHEV is powered by a turbocharged 2.0-litre petrol engine, a 17.1kWh battery and an electric motor, which combine to produce 400bhp. This results in a 0-62mph time of five seconds. It also offers 33 miles of pure-electric range, fuel economy of 130.2mpg and CO2 emissions of only 49g/km.
The range-entry petrol model is powered by a turbocharged 2.0-litre four-cylinder engine, producing 247bhp. It manages 0-62mph in 7.3 seconds and returns 30.4mpg with emissions of 209g/km. A new 3.0-litre straight-six engine features mild-hybrid assistance and produces 296bhp. It reduces the 0-62mph sprint to 6.4 seconds, and manages economy of up to 38.1mpg with CO2 emissions of 194g/km.
Every diesel engine features 48-volt mild-hybrid assistance. The base turbocharged 2.0-litre engine is available in either 161bhp or 202bhp power outputs, with the more powerful unit covering 0-62mph in 7.6 seconds. Both engines return up to 45.4mpg, with CO2 emissions starting from 163g/km. A new 3.0-litre six-cylinder diesel engine has also been introduced which produces 396bhp and capable of 0-62mph in 5.1 seconds. It is said to return up to 38.1mpg with CO2 emissions starting at 194g/km.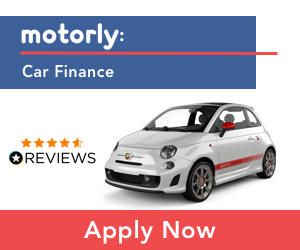 Tell us what you think!
If you enjoyed this article, please help spread the word by sharing it and leaving us a comment below. All opinions welcome and we respond to all comments, just keep it clean please.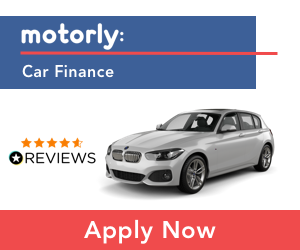 We have launched!
Your vehicles in a digital garage. MOT, Road Tax & Insurance renewal reminders!