KIA:  All-new EV6 electric car now on sale
KIA's new EV6 electric car is now available to pre-order. The sleek car will be KIA's flagship EV, with up to 316 miles of range and a GT variant capable of 0-62mph in 3.5 seconds. KIA has now revealed prices and some of the specifications for the EV6 range, which starts at £40,895. Interested buyers are asked to pay a £100 reservation fee and first deliveries are expected in October.
The range-entry EV6 is as yet unknown but is expected to have a deep toy box including LED headlights, keyless entry, two-zone climate control, satnav and highway drive assist. GT-Line costs £3,000 more and brings a sportier look, seats trimmed in suede and a faux leather substitute, LED ambient lighting and electrically adjustable front seats.
GT models start at £58,295, which at first may seem expensive for a KIA but is £25,000 less than a Porsche Taycan 4S, which offers similar performance. The EV6 GT model gets upgraded headlights, flush door handles, upgraded brakes, bucket seats, a premium sound system and 21-inch alloy wheels shod with Michelin Sport rubber. However, deliveries of GT versions are only expected to start in October 2022.
The EV6 will be available with 58kWh and 77kWh batteries and either rear- or all-wheel drive. Choosing the larger battery pack and two-wheel drive provides the longest range estimate of 316 miles, although KIA hasn't specified range figures for the other models.
Somewhat confusingly, each combination of battery and drivetrain means you get varying amounts of power from the electric motors. The entry-level, rear-wheel drive 58kWh model has 168hp, while the four-wheel drive version gets 232hp. Models equipped with the 77kWh battery come with either 225 or 321hp. Four-wheel drive versions with the 58kWh battery reach 0-62mph in 6.2 seconds, and the 77kWh version skim a second off that time.
KIA has revealed that the range-topping EV6 will be called 'GT' and will have the quickest acceleration of any production KIA so far. The brand is targeting a 0-62mph time of just 3.5 seconds - comparable to a Porsche Taycan or Tesla Model X - and a 162mph top speed, which sounds achievable given the 576bhp on offer.
Offering the very latest charging technology, the EV6 will be able to recharge from 10 to 80% in just 18 minutes, with a 62-mile top-up taking less than five minutes.
KIA's new electric car can also supply electricity if it has enough charge, in what's called vehicle-to-load (V2L). KIA says you'll be able to power a 55-inch TV and an air conditioner simultaneously for more than 24 hours, and it can also be used to recharge another electric car if needed.
A heat pump is also fitted, which scoops up the energy lost from the cooling system. This improves the efficiency of the heating system, meaning range doesn't suffer as much compared to an EV without a heat pump. We're told that you'll be able to achieve 80% of the car's quoted range in temperatures as low as -70C.
On the styling front, KIA says this is the first model launched under its new design philosophy, which means future models from the Korean automaker will incorporate some of the details you can see on the EV6. In particular, the 'Digital Tiger Face' front end is a progression of the firm's present 'tiger nose' grille and uses sharp daytime running lights and sequential light patterns.
Thanks to black trim pieces, the roof looks to be floating, while black wheel arch cladding is influenced by SUVs and 4x4s. Previous spy shots have revealed that it'll be slightly taller than a Tesla Model 3, which will be one of this car's main rivals.
Moving to an EV-specific platform means the new car will offer much more interior space than the current KIA e-Niro. The interior looks very smart too, with as many interesting touches as the exterior. There'll be a large curved touchscreen on top of the dashboard, alongside a set of digital dials. Both will be 12 inches in size. The heating and air conditioning controls are accessed by touch panels with haptic feedback and the seats are upholstered in fabric created from recycled plastics - an amount equivalent to 111 plastic bottles per car.
The car's E-GMP platform, specifically designed for electric cars, means the EV6 will be spacious and practical, with the batteries stashed out of the way underneath the floor. Behind the rear seats is 520 litres of boot space, increasing to around 1,300 litres with the rear seatbacks down. There's also a small 'frunk' (front truck) underneath the bonnet that offers 52 litres of space (20 litres for four-wheel-drive models) which will likely be a good place to store charging cables.
Impressively (unlike many EVs), KIA says the car will also be able to tow 1,600kg, which is comparable to a modern petrol or diesel engine. It can do this as long as there is at least 35% charge in the battery.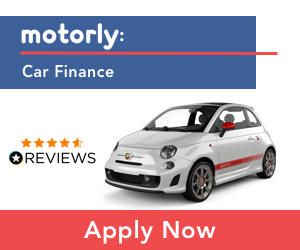 Tell us what you think!
If you enjoyed this article, please help spread the word by sharing it and leaving us a comment below. All opinions welcome and we respond to all comments, just keep it clean please.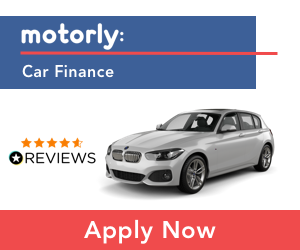 We have launched!
Your vehicles in a digital garage. MOT, Road Tax & Insurance renewal reminders!