LAND ROVER: Defender gains PHEV power, new engines and new trim grade
Land Rover has announced several additions to its new Defender range, including the introduction of a new plug-in hybrid (PHEV) model, which becomes the most efficient available. Three new six-cylinder engines are now available, alongside a new mid-range X-Dynamic trim level.
The new P400e PHEV Defender features a turbocharged 2.0-litre petrol engine, an electric motor and a lithium-ion battery producing a total power output of 398bhp. Until the V8-engined Defender arrives in 2021, the P400e will be the quickest Defender in the range, managing 0-62mph in 5.6 seconds.
The 19.2kWh battery offers an all-electric range of up to 27 miles and the P400e is capable of powering all-four wheels using only the battery, meaning it's capable of off-roading without using the petrol engine. Officially, fuel consumption is quoted at up to 85.3mpg, with CO2 emissions of 74g/km.
The battery can be topped up at home using a 7.2kW wall charger, with 0-80% taking around two hours. A cable for rapid charging is also supplied, with a 50kW charger taking 30 minutes to give an 80% charge.
The P400e is only available as the five-door Defender 110 model and is fitted with air suspension and 20-inch alloy wheels as standard.
The latest update to the Defender range sees the introduction of three new six-cylinder diesel engines, all with mild-hybrid assistance. These replace the outgoing four-cylinder oil-burners, with the 197bhp entry-level D200 model taking a reasonable 10.2 seconds from 0 to 62mph. The mid-range D250 produces 247bhp and takes 8.3 seconds, with the range-topping D300, which produces 296bhp, managing the benchmark sprint in only 6.7 seconds.
Full fuel economy and emissions specs are yet to be confirmed but Land Rover claims the D200 and D250 models can return up to 32.2mpg with CO2 emissions starting at 230g/km.
Every diesel model is equipped with Land Rover's Intelligent All-Wheel Drive system, which is capable of shifting 100% of the engine's torque to either the front or rear axle as required. The Defender's standard petrol engine line-up remains unchanged.
A new, mid-range X-Dynamic trim has been introduced and adds a satin finish to the front and rear skid plates, with a matching coloured front grille bar, plus towing loops front and rear. It also features alloy wheels finished in either satin grey or gloss black and black mirror caps. Interior changes include illuminated metal skid plates and a new hard wearing 'Robustek' seat material that features a hexagonal pattern.
You can add a range of accessory and option packs, called 'Explorer', 'Adventure', 'Country' and 'Urban'. All in all, you can choose from a dizzying 170 options, plus seven paint colours and 12 wheel designs.
A range-topping version of the new Defender that uses a V8 engine will soon be available, just as there was in the original Defender line-up. The modern iteration, which has already been spotted testing, is expected to use a 4.4-litre V8 borrowed from BMW's biggest M Performance models, with around 500bhp and an automatic gearbox.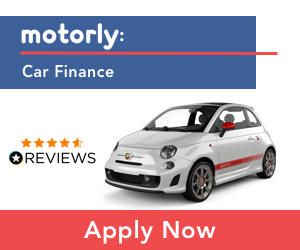 Tell us what you think!
If you enjoyed this article, please help spread the word by sharing it and leaving us a comment below. All opinions welcome and we respond to all comments, just keep it clean please.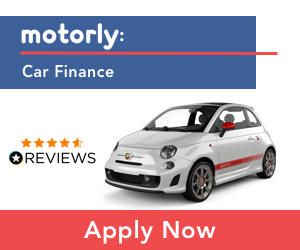 We have launched!
Your vehicles in a digital garage. MOT, Road Tax & Insurance renewal reminders!