MERCEDES-BENZ: EQS saloon now on sale from £99,995
The all-electric Mercedes EQS saloon is now on sale. The brand's flagship EV is a battery-powered alternative to the opulent Mercedes S-Class and has a starting price of £99,995. Covered elsewhere here at Driver Buddy, first deliveries to UK customers are due to take place before the end of the year.
The S-Class has always been a showcase for Mercedes' latest technology and the EQS follows this trend, launching with an array of impressive new technologies. These include the brand's new optional 55.5-inch Hyperscreen infotainment system, which spans the entire dashboard and Level 3 'eyes-off' autonomous driver assistance systems.
Styling
The coupé-shape of the EQS is more slippery than the Mercedes CLS. Like the rest of the EQ range, it features a prominent 'black panel' at the front of the car, making it easily identifiable as a member of the EQ family.
The EQS's long roofline helps to maximise space inside and, as a result, leads to a simple and smooth exterior design, which also features clever lighting tech. Its shorter rear, meanwhile, boats a curved, 3D helix design with slim tail-lights.
Two models and five trim levels
There will be two models in the EQS range at launch: the EQS 450+ and the EQS 580 4MATIC. The wait for the four-wheel-drive model is expected to be a little longer than for the entry-level version.
There are five trim levels to choose from on the EQS 450+; three AMG Line versions and two Luxury trims. The first AMG Line trim starts at £99,995, while Premium and Premium Plus packs add £7,000 and £14,000 to the starting price respectively. The Luxury and Exclusive Luxury models match the pricing of the AMG Line Premium and Premium Plus versions, costing £106,995 and £113,995.
Standard EQS models come with 20-inch alloy wheels in an aerodynamic design, a panoramic sunroof, heated front and rear seats, self-parking and augmented reality navigation. AMG Line Premium adds 21-inch wheels, upgraded headlights, a higher degree of rear-wheel steering and a Burmester sound system, with Premium Plus adding a head-up display, Mercedes' interior assistant and remote parking ability.
Unusually, the Luxury models get bigger wheels than the sporty AMG Line models, at a huge 22 inches. The bumpers are more refined, the seats aren't as bolstered and the dashboard is clad in ship's deck walnut trim. It gets a heated steering wheel and heated windscreen, plus acoustic glass and a rose gold key surround. Exclusive Luxury adds an air care package and different seats with a massaging function, which seems expensive for an eye-watering £7,000.
The headline-grabbing Hyperscreen infotainment system is £7,995 extra on AMG Line Premium models and above, while Exclusive Luxury buyers can choose a Rear Luxury Lounge pack for £3,995.
However, as standard, the EQS will come with an interior that shares much with the S-Class. Cars without the Hyperscreen get a free-standing digital instrument cluster and a large touchscreen on the centre console. Through the touchscreen, you can control a wide range of functions and features, including all the climate controls. It looks like most of the switchgear and materials will be carried over from the S-Class, although the air vents are housed in one sweeping strip in the EQS.
Power, drivetrain and charging
The EQS will debut Mercedes' next generation battery technology, meaning it has significantly more energy than other cars in the range, such as the EQA and EQC SUVs.
Only a few electric cars can currently travel 300 miles or more on a single charge. However, both EQS variants will be available with a large, 107.8kW/h lithium-ion battery, which will offer a maximum range of 478 miles on a full charge.
A 200kW DC rapid charge capability means a 10 to 80% boost will take just 31 minutes. Up to 173 miles of range can be added in as little as 15 minutes on the more powerful EQS 580 4MATIC, rising to 186 miles for the EQS 450+.
An 11kW on-board charger is standard on the EQS but buyers can choose to add a more powerful 22kW unit. Using an AC charging post, it will take both cars 10.5 hours to go from 10% to full battery – ideal for overnight or during a working day at the office.
There are three different charging programmes available on the EQS: Standard, Home and Work. This means features such as air-conditioning settings, departure times and charge level can be pre-set for peace of mind.
The base EQS 450+ is rear-wheel drive and offers 329bhp and 568Nm of torque. Weighing in at 2,480kg with the larger battery, its motor needs to work hard to get EQS up to speed but it can still sprint from 0-62mph in an impressive 6.2 seconds.
The EQS 580 4MATIC, meanwhile, is four-wheel drive with a twin-motor setup. The two motors together produce 516bhp and 855Nm of torque and, as a result, the 0-62mph time drops to 4.3 seconds. Both cars are limited to a top speed of 130mph.
Mercedes has already confirmed that it is working on a high-performance EQS AMG model, which will produce up to 751bhp.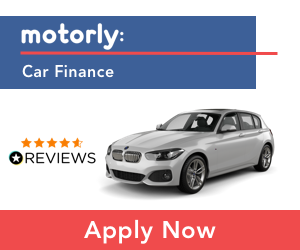 Tell us what you think!
If you enjoyed this article, please help spread the word by sharing it and leaving us a comment below. All opinions welcome and we respond to all comments, just keep it clean please.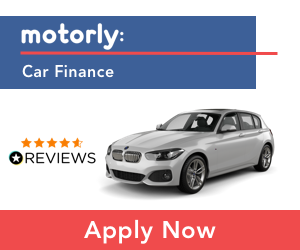 We have launched!
Your vehicles in a digital garage. MOT, Road Tax & Insurance renewal reminders!