New Mercedes-Benz eVito: Specs, Techs and Pricing
More details have been released on the highly-anticipated Mercedes-Benz eVito, which offers 112hp of power, 300Nm of torque, a 92-mile average range and a six-hour charging time.
The front-wheel drive eVito has joined the current Vito range and offers a standard specification that mirrors the 'Pure' model line of the regular Vito, including a height and rake adjustable steering wheel, hill start assist, electrically adjustable heated exterior mirrors, sliding doors on both sides of the vehicle, wood flooring and an adaptive brake light.
In addition to the Pure specification, the eVito exclusively offers Mercedes ProConnect, heated driver's seat, air conditioning, a charging cable and a CanTrack vehicle tracker, all as standard too. A sound generator produces an audible signal at speeds up to 20mph, which means the silent eVito can be detected by pedestrians, cyclists and other road users at low speed.
Available in two lengths and priced from £39,895 (ex VAT) for the eVito Pure L2 and £40,415 (ex VAT) for the eVito Pure L3, the van is also eligible for the Office for Low Emission Vehicles (OLEV) Grant. This means that customers can benefit from a 20% reduction on the vehicle purchase price, up to a maximum of £8,000.
The L2 model offers 6.0m3 of cargo volume, a kerb weight of 2,277kg, a GVW of 3,200kg and a payload of 923kg. The longer L3 offers 6.6m3 cargo volume, a 2,302kg kerb weight, a 3,200kg GVW and a payload of 898kg.
In addition to the Pure trim grade, the eVito Progressive will also be available and includes the following additions; colour coded bumpers, full wheel covers, front fog lights, headlight assist, 75mph speed limiter, Audio 15, lumbar support and electrically foldable mirrors – all as standard. The eVito Progressive L2 will be available from £41,600 (ex VAT) and £42,120 (ex VAT) for the longer L3 variant.
For both specification levels, Mercedes ProConnect comes as standard and is subscription-free for the first three years, with benefits including remote access, digital driver's log, drive style monitoring, real-time variable servicing monitoring, parking time monitor and geo-fence options. In addition for the eVito, the vehicle benefits from pre-conditioning of the heaters and highlights vehicle charging options nearby.
The capacity of the underfloor battery is 41kWh and can be charged from 0 to 100% in approximately 6 hours, via a wall-box or at a charging station using the appropriate cable.
Thanks to the spiral shape of the four-metre charging cable provided, it is easy to handle when distances are different between the vehicle and a wall-box or charging station. The cable comes with a handy zipped bag to store it between uses.
In addition to the three driving modes on the new eVito, there are four energy-recovery levels to optimise the power consumption.
Mercedes-Benz Vans UK is committed to offering battery electric vehicles (BEVs) alongside conventional fuel types across the entire product range, starting with the eVito and continuing with the all-electric eSprinter panel van later in 2020.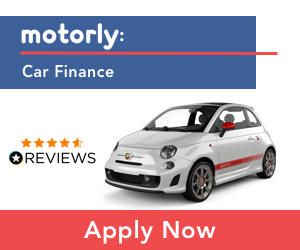 Tell us what you think!
If you enjoyed this article, please help spread the word by sharing it and leaving us a comment below. All opinions welcome and we respond to all comments, just keep it clean please.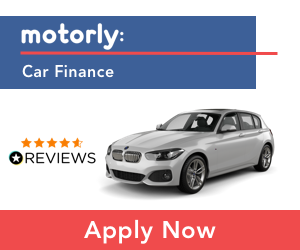 We have launched!
Your vehicles in a digital garage. MOT, Road Tax & Insurance renewal reminders!