GOVERNMENT: Sales of new petrol and diesel cars to end from 2030
In pursuance of its 'green industrial revolution', the government recently announced plans to bring forward the ban on the sale of new petrol and diesel-fuelled cars to 2030 – five years earlier than originally scheduled.
The announcement comes alongside the launch of a £4bn investment plan into green energy that the government hopes will create 250,000 new jobs.
The ban, which includes self-charging hybrids and plug-in hybrids, was initially due to come into force in 2040 and had already been brought forward to 2035, with the government saying this was necessary for the UK to achieve its target of emitting virtually zero carbon by 2050.
However, while the ban has again been brought forward, plug-in hybrid (PHEV) cars that can operate for short distances on pure electric power will get a stay of execution until 2035. The new rules will also apply to vans, although there is no detail yet about which types of hybrid vans will be exempt from the 2030 ban.
Bringing the date forward another five years will set huge challenges for car makers to provide enough electric cars to meet demand, with battery shortages currently delaying supply of some vehicles – and to infrastructure providers to deliver enough charging points when sales ramp up in ten years' time.
The government has already funded one battery development centre; the UK Battery Industrialisation Centre (UKBIC) in Coventry is set to be operational next year.  A further announcement about additional funding for battery production is also expected. 
In a bid to boost the UK's charging infrastructure, in January this year the government doubled its electric vehicle (EV) charger fund allocation to £10 million in an effort to encourage EV uptake in urban areas. It also suggested that some of the money could be used to develop a publicly accessible charger monitoring platform, which could be integrated into satnav systems and route planners. 
The decision to bring forward the ban will put the UK ahead of France, which intends to ban non-electric cars from 2040, and on a par with Germany, Ireland and the Netherlands, all of which have already announced a 2030 ban.
If it happens, what does this mean for me?
The clock is clearly ticking for petrol and diesel cars, with just 10 years left for buyers to purchase these vehicles new.
To be honest, you still shouldn't expect much to change in the short term as most of us will change cars at least once more during those intervening years. However, as we get closer to the ban, expect to see larger discounts on any remaining new petrol and diesel cars and vans, as well as more incentives designed to get you into an electric model instead.
As has already been happening, we'll see more and more fully electric models go on sale, with buyers having as much choice as possible and get used to the idea of going electric. Also expect to see continuing investment in the UK's charging infrastructure, with more charging points popping up in your local area.
So far in 2020, around 76,000 pure electric (EV) cars have been sold in the UK. That's 169 per cent more than January to October 2019, in spite of the fact that showrooms were closed for months earlier this year. However, they still account for only 5.5 per cent of the overall number of new cars registered so far in 2020. 
When it comes to plug-in hybrid (PHEV) cars, sales of those were up by almost 92 per cent for the first 10 months of 2020, with a little over 50,000 sold. The increased demand for these models is in line with the trend towards quicker adoption of greener cars that has happened since the coronavirus pandemic. 
The banning of petrol and diesel cars by 2030, and plug-in hybrids by 2035, probably won't affect used car values in the short term. However, the move is a part of a larger air quality strategy from the government, which elsewhere expresses support for the levying of fees on older vehicles, especially diesels.
It's likely that, in the longer term, this will have an effect on the values of older diesel cars as, like London's T-Charge and Ultra Low-Emissions Zone (ULEZ), more towns and cities introduce such charges. Diesel car values are slipping relative to their petrol counterparts in some areas of the market and this trend is likely to continue as more and more owners realise that choosing a diesel car might lead to significant extra charges if using it to commute.
Top tip: Sit down and do the sums, taking into account your mileage, the cost of the fuel, the cost of the charges you might face, and the risk of diesel models dropping farther in value.
For higher-mileage drivers, diesel will still make the most sense. But if you don't do enough miles to justify the extra cost, those new charges might add to your motoring outgoings. So, putting your money into a part- or wholly-electrified car would be a safer bet.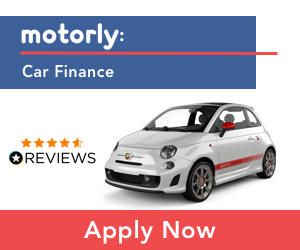 Tell us what you think!
If you enjoyed this article, please help spread the word by sharing it and leaving us a comment below. All opinions welcome and we respond to all comments, just keep it clean please.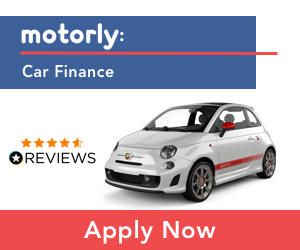 We have launched!
Your vehicles in a digital garage. MOT, Road Tax & Insurance renewal reminders!