TESLA: New Model Y goes on sale in UK from £54,990
The long-awaited Tesla Model Y has finally gone on sale in the UK. The new electric SUV is the latest addition to the brand's UK line up and joins stablemates Model S, Model 3 and Model X. It's available to order now, with prices starting from £54,990, with first deliveries expected in early 2022.
At its launch, the Model Y will be capable of up to 315 miles on a single charge in Dual Motor, all-wheel-drive specification. That range puts it comfortably ahead of electric rivals like the KIA e-Niro, Hyundai's Kona Electric and Ioniq 5 pairing, which are capable of between 282 to 300 miles and slightly behind the large battery versions of the Volkswagen ID.4. Skoda Enyaq iV and Audi Q4 e-tron, which all officially return over 330 miles.
For the UK market, Tesla will offer the Model Y in Long Range all-wheel-drive specification at launch for a starting price of £54,990. The Performance model will go on sale next year starting from £64,990, with first deliveries of that model expected in the summer. According to Tesla UK, there are no plans to bring the range-entry Standard Range model to the UK.
Both variants will offer rapid performance and competitive range figures, with the Dual Motor all-wheel-drive variant capable of up to 315 miles between charges and 0-60mph in just 4.8 seconds.
While the Dual Motor model could hardly be called slow, the Performance has the ability to put some supercars in the shade. According to Tesla's US website, it sprints from 0-60mph in 3.5 seconds and manages an estimated 298 miles of range. UK-specific performance figures for this model are expected to be confirmed closer to the car going on sale next year.
The Tesla Model Y was originally revealed by Elon Musk at an event in Los Angeles, California, in early 2019. It's the brand's first midsize SUV, which sits below the larger Model X and shares its underpinnings with the Model 3 saloon.
As was widely predicted, the Model Y follows the design themes of the rest of the Tesla model range, incorporating elements seen on the Model 3 and Model S executive cars as well as the Model X. The familiar Tesla blanked-off grille and the long curving roofline of the Model X are in evidence, helping deliver a slippery 0.23 drag coefficient and optimum aerodynamic efficiency. Sensibly however, there are no show-stopping gull-wing doors like the ones on the Model X, though.
The Model Y measures in at 4.75m long, 1.92m wide and 1.62m tall, making it 60mm longer, 70mm wider and 183mm taller than the Model 3. It also gets an additional 28mm of ride height, with a total ground clearance of 168mm.
Inside, it offers increased space with the second row of seats getting an extra 135mm of legroom and 43mm more headroom.
Tesla has fitted a glass roof to deliver maximum light levels in the cabin. UK versions of the Model Y will only be available with a five-seat layout with each of the rear seats folding completely flat to boost storage capacity. The design within the model Y is directly out of the usual Tesla minimalist playbook with many parts lifted directly from the Model 3. That means you get a steering wheel and pedals but virtually everything else is controlled via the large central display screen.
In terms of equipment, every Model Y models come reasonably well-appointed but buyers get the option of upgrading to the Premium interior that adds 12-way electric front seats, a premium audio system, upgraded satellite navigation with live traffic info and full internet connectivity with in-car music streaming.
All models get automatic emergency braking, blind-spot monitoring and a collision warning system, then there's Tesla's Autopilot driver assistance suite based on an array of external cameras, sensors and radar systems.
It will also be possible to upgrade the Model Y to what Tesla calls 'Full Self-Driving' capability, theoretically allowing the car to drive itself in urban areas and on motorways, even though UK and US law currently prevents owners from using the system to its full extent.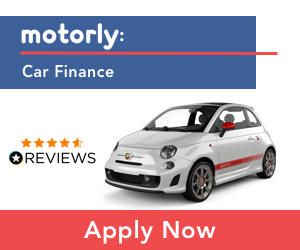 Tell us what you think!
If you enjoyed this article, please help spread the word by sharing it and leaving us a comment below. All opinions welcome and we respond to all comments, just keep it clean please.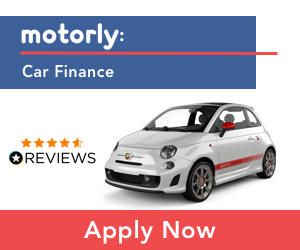 We have launched!
Your vehicles in a digital garage. MOT, Road Tax & Insurance renewal reminders!