Vauxhall's new all-electric Corsa-e
The all-new, all-electric Corsa-e features a range of up to 209 miles (WLTP) and is available to order right now. The Corsa-e is assembled on the same lines as petrol and diesel variants of the sixth-generation Corsa at the Zaragoza plant in Spain, where the Corsa has been built since the first generation was launched in 1982.
By 2024, Vauxhall will have an electrified version of every model in its vehicle range – with the Corsa-e the brand's first-ever all-electric vehicle.
The all-new Corsa-e – like the regular Corsa – features IntelliLux LED matrix lights, while standard safety and driver assistance kit include automatic emergency braking with pedestrian and cyclist detection, lane keep assist and traffic sign recognition.
Available in two trim levels – SE and Elite – the Corsa-e comes standard with satellite navigation, automatic climate control, electric parking brake and keyless entry/go. Drivers also receive a seven-inch colour touchscreen and a digital cockpit as well as Apple CarPlay and Android Auto.
Prices for the Corsa-e start from £28,315 which gets you the 7.4kW SE. If you're after the 11kW SE, then be prepared to pay an additional £850. Stepping up to the better-equipped 7.4kW Elite costs £30,960, while the larger battery of the 11kW Elite is priced at £31,810. All prices are 'on-the-road' after the government's £3,000 plug-in grant.
With a range of up to 209 miles under WLTP testing, the 50kWh battery supports up to 100kW rapid charging, with an 80% charge taking just 30 minutes and is covered by an eight-year/100,000 mile warranty.
To optimise battery range, drivers can choose from three driving modes – Eco, Normal and Sport. Eco extracts the maximum range from the vehicle, extending it by up to 40%. Sport promotes responsiveness and driving dynamics with a subsequent range loss of around 10%. Normal mode offers the best solution for balanced, day-to-day driving.
The 136hp electric motor provides nippy performance and 260Nm of seamless and instant torque, the all-new Corsa-e combines entertaining, emission-free driving. As is common with all fully-electric cars, the Corsa-e features regenerative braking to recover kinetic energy released under braking and deceleration.
The 50kWh battery supports domestic 3-pin plugs, a wall box and rapid-charging technologies and is guaranteed by an eight-year/100,000-mile warranty. For owners wishing to charge at home, a 'Mode2 cable' compatible with domestic 3-pin sockets can be purchased as an optional extra, capable of supplying up to 3.4kW.
A 7.4kW 'Mode3 cable' which is supplied as standard, supports fast charging. With a length of six metres, the cables are long enough to enable connection with public charging stations that are not necessarily right next to the vehicle. Every Corsa-e also supports CCS rapid-charging at speeds up to 100kW – enabling an 80% charge in as little as 30 minutes. 
The 'universal charger', which is available to purchase as an accessory, combines the functions of 'Mode2' and 'Mode3' cables in a single device. With infrastructure-specific adapters, this allows charging at nearly all local plug sockets and public charging stations. The 'universal charger' is therefore ideal for customers who usually charge at home, but occasionally make longer journeys and need to recharge on the road.
Corsa-e drivers can check the current state-of-charge, energy consumption and range via a separate menu displayed on the infotainment touchscreen. Customers also get a six month subscription to the Polar Plus charging network, after which a monthly charge of £7.85 is made.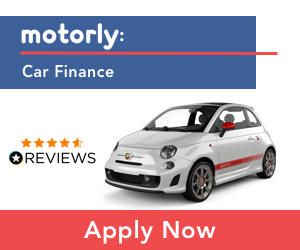 Tell us what you think!
If you enjoyed this article, please help spread the word by sharing it and leaving us a comment below. All opinions welcome and we respond to all comments, just keep it clean please.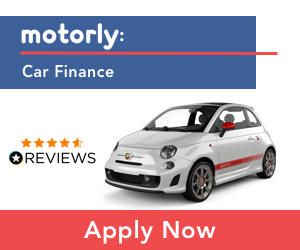 We have launched!
Your vehicles in a digital garage. MOT, Road Tax & Insurance renewal reminders!