VOLKSWAGEN: Order books open for 2020 Golf GTD
The new 2020 Volkswagen Golf GTD is now available to order for a starting price of £32,790. It's the most powerful and efficient GTD yet and packs all the new Mk8 Golf's latest technology.
Diesel hot hatchbacks aren't as common as petrol versions but both the Ford Focus ST and Skoda Octavia vRS are offered with powerful diesel engines. Less potent but also in the mix are the BMW 1 Series 120d and Mercedes A-Class A220d.
Similar to the new Golf GTI, the GTD gets a sportier looking body kit with a more aggressively styled front bumper. LED headlights and daytime running lights are standard, with an optional LED light bar that spans the width of the front grille. The lower section of the nose sports a honeycomb grille and X-shaped LED fog lights.
Elsewhere, the car gets 18-inch alloy wheels as standard with larger designs on the options list. Silver and black contrasting bodywork accents also feature, with 'GTD' badges located on the front wings and the centre of the tailgate. The rear of the car gets a restyled bumper and diffuser, with a twin exhaust located on the left side.
The new GTD is powered by a turbocharged 2.0-litre TDI diesel engine producing 197bhp (a 15bhp increase over the old car), making it the most powerful diesel engine ever fitted to a production Golf. Power is sent to the front wheels via a seven-speed dual-clutch (DSG) automatic gearbox as standard. A manual cogbox is not an option.
With a slight rise in performance comes a quicker 0-62mph time, down from 7.4 to 7.1 seconds, and a top speed of 152mph. As a result, it's only half a second slower from 0-62mph than the petrol-powered Golf GTI but promises up to 54.3mpg (about 15-20mpg more than the GTI) when driven more sedately.
Three core driving modes are available, called 'Eco,' 'Comfort,' and 'Sport'. Switching between these sharpens the car's steering and throttle response, and drivers can customise the car's setup with a fourth 'Individual' mode. Optional adaptive suspension is also available as part of VW's 'Dynamic Chassis Control' system.
Full UK specifications have yet to be confirmed, but it's likely the new Golf GTD will have a 10.25-inch digital instrument cluster and 10-inch infotainment touchscreen system including VW's 'Discover Pro' sat nav as standard. Connectivity tech is borrowed straight from the standard Mk8 Golf, including Apple CarPlay and Android Auto, and Car2X networking functionality that communicates with other cars nearby to help you avoid traffic jams.
As with previous versions, the GTD gets front sports seats trimmed in black and grey upholstery. A flat-bottomed multifunction sports steering wheel is also fitted, featuring touch controls along with ambient interior lighting.
The GTD gets lane keep assist and autonomous emergency braking (AEB) with pedestrian detection, which is capable of automatically bringing the car to a halt if a hazard is detected.
The car also features VW's 'Travel Assist,' which essentially combines the lane assist function with adaptive cruise control so that the car can proceed with minimal driver input on the motorway.
In line with current trends and to reduce production costs, only a five-door version of the GTD will be available. It's more practical than the old car, with increased dimensions making it more spacious inside.
However, a new Volkswagen Golf estate has now been revealed, leaving the possible introduction of an estate version of the Golf GTD at a later date.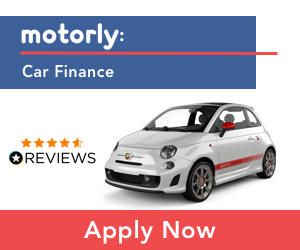 Tell us what you think!
If you enjoyed this article, please help spread the word by sharing it and leaving us a comment below. All opinions welcome and we respond to all comments, just keep it clean please.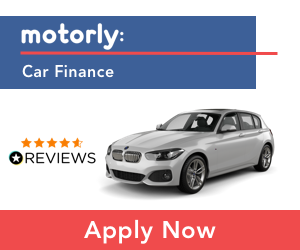 We have launched!
Your vehicles in a digital garage. MOT, Road Tax & Insurance renewal reminders!