Review: 2020 Alfa Romeo Giulia Quadrifoglio Verde
Tested: 2.9-litre, bi-turbo V6, 8-speed automatic, rear-wheel drive.
Giulia starts from £34,995. Giulia QV from £67,195. Giulia QV as tested: £73,460 (see fitted options below).
A trembling finger prods the 'stop' button and a deafening silence floods the cabin. My ears are ringing, my wrists are numb and my forearms ache. Excess adrenalin turns my body into a sack of Maris Pipers. On the ragged edge of legal velocities deep in the South Downs National Park, I've just spent the final few hours of a great week with arguably the best Alfa Romeo ever made.
Backstory of the Giulia (952)
As much a mouthful as it is a handful, the Alfa Romeo Giulia Quadrifoglio Verde – to give it its full name – is an utterly brilliant car. However, that it saw the light of day at all is a minor miracle.
With the possible exclusion of the 4C, there has been much to disappoint from Alfa Romeo during the first half of the last decade, fuelling the near-demise of the Italian brand. It has offered a series of dull, Fiat-sourced front-wheel drive hatchbacks that have failed to tempt the Alfisti. As for attracting new buyers to the brand, the former Mito and current Giulietta are as appealing as a caravan of stoats in your underwear. 
Consequently, there was a lot resting on the Giulia's shoulders when it was launched back in 2016. It was the first model in Alfa Romeo's ambitious renaissance, which involved a €5b (yes, billion) cash dump from parent Fiat Chrysler Automobiles (FCA Group), and an army of over 800 designers and engineers whose sole brief was to develop an all-new Alfa Romeo model range. 
The first new model to arrive was the Giulia saloon, followed a year later by the Stelvio – the Italian carmaker's first ever SUV. The Giulia was subject to an extended gestation period and rescheduled launch dates, reportedly due to several designs being unceremoniously returned to the drawing board by the late Sergio Marchionne, CEO of the FCA Group at that time. 
Development of the Giulia was overseen by Ferrari 458 creator Philippe Krief. It was designed at the 'Centro Stile Alfa Romeo' and is built at FCA's Cassino plant north of Naples. It continues to ride on the longitudinal-engined, rear-wheel drive platform developed by Ferrari for Alfa Romeo.
The Giulia received a slight exterior and interior refresh earlier this year to keep it fresh against main rivals, the Mercedes-AMG C 63 saloon and BMW M3. There are other opponents if you're after performance instead of the specific body style, such as the Audi RS5 Coupe and RS4 Avant estate, Lexus RC F coupe and the BMW M4 Coupe.
Hot on the heels of the Stelvio QV tested last week, I've spent the last few days with WP20 BKX, a 510bhp 2.9-litre, bi-turbo V6 Alfa Romeo Giulia QV, presented in Competizione Red (£2,500). Once the white had dissolved from my knuckles, I was able to make a few notes…the first of which is how stunningly beautiful the South Downs National Park looks at this time of year.
Exterior
The level of sex appeal expected of an expensive, high-performance Italian car oozes from the Giulia's sculpted curves. This Quadrifoglio Verde model piles on the testosterone with an angry-looking front bumper underlined by an active front aero splitter, a massive rear diffuser straddled by Ferrari-like dual exhausts and a bonnet and roof made from weight reducing carbon fibre.
For its 2020 model year, Alfa Romeo has given the exterior a very light update which includes new LED rear light clusters with dark lenses and a new glossy black finish adorning the front trilobe and rear badges. Mopar has also designed an exclusive QV accessories line for the Giulia's 2020 model year, featuring a carbon fibre front grille with "V" insert, mirror caps and rear spoiler.
Interior
Like the updated Stelvio SUV, the Giulia's centre console has been adapted to offer greater tactile and visual impact, while also providing more storage space. There's a new flat-bottomed, leather trimmed steering wheel and gear stick and customers can now choose to option red or green seat belts over the regular black set.
With one of the very best driving positions in the performance car business, once you're seated snuggly in the driving seat and with the sports steering wheel in your grasp, you know that the Giulia QV comes from a country of obsessively keen drivers. The oversized silver flappies mounted behind the wheel allow up or down shifting regardless of where the steering wheel is positioned, but they do tend to intrude on the stalk-mounted switchgear behind them.
On-board kit like satnav, Bluetooth and other bits and bobs are easy to fathom, the switchgear itself feels good and everything is laid out well, though certain interior trim pieces are a tad so-so in quality. However, you quickly forget that once you press that bright red starter button.
Alfa Romeo improved the Giulia's infotainment system for 2020. The same 8.8-inch screen from last year's model carries over, only now it's a touchscreen – though you can still control it with the rotary dial as well. The screen itself gets better graphics, more configurable widgets and faster processing to go along with standard Apple CarPlay and Android Auto. Generally speaking, it all looks neat and is very easy to use.
The front sports seats are quite wide and both shoulder room and elbow room are good. There are plenty of cubbyholes to stow your automotive detritus, including a sizeable space underneath the centre armrest and glovebox.
With a longer wheelbase than any of its rivals, rear legroom is generous and headroom is good despite the sloping roofline. Of course, if you want a ballistic saloon that's more spacious, there are always the AMG versions of the Mercedes E-Class, as well as the BMW M5 – both with their respectively higher price tags.
Boot space
Boot space is identical to the regular Giulia at 480 litres, which handily matches the BMW 3 Series and Mercedes C-Class. As it's a saloon, you haven't got a huge boot opening, and this isn't helped by a high lip to haul items over. Its rivals – even the BMW M3 – are, or will be, available as an estate, but Alfa Romeo doesn't sell a Giulia estate, nor does it plan to.
Quadrifoglio equipment
There are five trim levels in the 2020 Giulia model range; Super, Sprint, Lusso Ti, Veloce and the range-topping Quadrifoglio Verde, tested here.
Every Giulia in the UK's five-model trim range has a pretty comprehensive specification. Range-entry cars gets 17-inch wheels, dual-zone climate control, automatic emergency braking, Apple CarPlay and Android Auto, all-round parking sensors and reversing camera, satnav, ambient lighting and Alfa Connect infotainment system.
On the Giulia QV, there's lots of other equipment, including a blend of leather and Alcantara seats, keyless entry and start, auto lights and wipers, active cruise control, Alfa SDC suspension control, aluminium sports pedals, leather dashboard, door panels and centre armrest and blind-spot detection.
The new 7-inch TFT screen in the heart of the instrument cluster is also now standard across the whole Stelvio range. The screen layout has been redesigned to offer more information in a more rational way, and to accommodate the semi-autonomous driving technology parameters.
Exclusively available in the QV's new instrument cluster are performance pages which show the temperatures of the main mechanical components, torque delivery, turbo pressure and power used, as well as digital chronometers to measure acceleration and maximum speed, allowing the driver to view performance levels and vehicle status in real time.
Options fitted to WP20 BKX
As is the norm, automotive brands take the opportunity to showcase their press cars by specifying a number of (mostly suitable, but sometimes not) optional extras to their press fleet models.
This week's press car is no exception as the Alfa Romeo Giulia QV was fitted with 19-inch black 5-hole alloy wheels (£695), a 'Driver Assistance Plus Pack' costing £1,500, which includes lane keep assist, active cruise control, highway assist system, traffic sign recognition, traffic jam assist, active blind spot assist, driver attention assist, and intelligent speed control). On a car costing over £73,000, it is not entirely unreasonable for it all to be included in the price. 
Also fitted to the test car were a chunky QV sports steering wheel (£425) and a Harman Kardon audio system (£595).
Engine and drivetrain
The Giulia QV was designed and engineered to deliver uninhibited driving enjoyment. Rivals were never its target but, should it happen to transform BMW's M3 to gelding status along the way, then so be it.
The Giulia's technical and mechanical hardware also arouses. There is a sophisticated torque-vectoring differential, a twin-turbocharged 2.9-litre V6 with strong Ferrari lineage and the sticky Pirelli P Zero Corsas deliver gut-shifting, white knuckle grip.
That bi-turbo V6 is an omnipotent power plant. You won't hear Alfa Romeo admit it, but it has the same bore and stroke as the V8 in Ferrari's 488 GTB. The Alfa's V6 is pretty much the same thing only with two cylinders lopped off.
Performance from the engine is staggering, generating more power at 510bhp than the M3's 437bhp and also more torque at a whopping 600Nm. It sends that power exclusively to the rear axle, via an eight-speed ZF-sourced automatic transmission. Off the line, 62mph arrives in a blistering 3.9 seconds and will peak at an unshackled 191mph.
On the road
As I set off eastwards towards the South Down National Park, the brakes felt a bit soft on a cool and greasy autumnal morning. They stayed that way until I could get some useable heat into them and the Pirelli rubber. I was heading for the Surry hills where stupendous roads awaited.
On most 'performance' cars, driving modes such as 'Eco', 'Normal' and 'Sport' do little more than make the steering and throttle response feel more aggressive – largely at the expense of balance – while creating a perception of performance gains. Not so, on the Alfa.
The standard Giulia offers a choice of progressively more relaxed 'Dynamic', 'Natural' and 'Advanced Efficiency' (DNA, geddit?). However, on the QV you also get 'Race' mode, which puts the driver in total control. It minimises the nannying interventions of electronic safety systems such as ESC stability control and ASR traction control. Essentially, you're pretty much on your own.
This mode dramatically changes the ride quality, driving characteristics and soundtrack of the car, switching between a comfortable and liveable executive saloon, to a vicious, track-ready M3-muncher at the turn of a dial, all in the same car. This almost schizophrenic range of character is perhaps what impressed me the most. It's not for the feint hearted and requires lots of safe, forgiving open space to really enjoy the car's capabilities.
As I left the historic market town of Petworth on the A272, I clicked the drive mode from 'Natural to 'Dynamic' mode. With some heat in the engine, brakes and tyres, it was time to see what five billion euros and 800 engineers and designers felt like.
The acceleration is so hard that each lightning fast upward shift from the deliciously oversized flappy paddles felt like a mule kick in the back. The twin turbos wind up 35psi of boost and it's not until second gear that it rushes in proper. Arriving in a series of braaapps, it's time for third, fourth, fifth, sixth as scenery screams by. Along a half-mile straight, I brace and slip into 'Race' mode. I feel the 'all change', but I don't have time to analyse it. I'm busy draining the blood from my knuckles.
Ahead looms several black and white chevrons indicating a sharp turn to the right. Fortunately, I have clear line-of-sight as the road sweeps left, upward and away. Just ahead of the chevrons, I stand on the brakes, double shift down and ease in the power mid-S as I straight-line the bend. Not so much as a fidget from the Alfa. Nothing. Nada.
As I scrambled through the tightest corners on my way to Wisborough Green, it became clear to me that this was different from the M3. The Beemer feels harder, firmer, more planted…but in a rather coarse way. The Alfa is just as nimble, equally adept but slightly more agile, changing direction without the Beemer's raw aggression and with more composure from the underpinnings.
The front aero splitter is active in that it lowers at speed to create additional downforce for faster cornering. I'd like to report that I felt the difference, but like I said, I was busy.
The Italian firm has also refined the way the Giulia drives by improving its NVH (noise, vibration and harshness) levels, which affords the car a more calming, soft-edged approach for times when you simply want to settle in, relax and enjoy the drive.
Test-drive stats
During the week's test, I spent a total of 10:04 hours driving the car over 317 mixed-road miles at an average speed of 31 mph. The average fuel consumption was recorded at 27.1 mpg, which is slightly less than the official 27.2 mpg (combined WLTP data) for the Giulia Quad.
During my road tests, no attempt is made or conscious effort given to achieving an above-average mpg. However, I do deploy the active/cruise control at most available opportunities.
Safety
Euro NCAP gave the Giulia a five-star rating, and this applies to the Quadrifoglio too. Adult protection was especially impressive, with a 98% score. Autonomous emergency braking, pedestrian detection, blind-spot monitoring and lane-departure warning are all fitted as standard. The £1,500 Driver Assistance Pack Plus option adds a driver attention alert warning, traffic jam assistance, intelligent speed control and adaptive cruise control.
SUMMARY
Decibellisima! The Giulia Quadrifoglio Verde is a worthy flagship for the Giulia range, which just happens to be the best Alfa Romeo in a generation. It's not perfect, but that feeling, that exhilaration, that magnificent drive is all that really matters, particularly on a car so heavily stickered with Ferrari fingerprints.
Key Facts as tested: Alfa Romeo Giulia Quadrifoglio Verde
Engine: Front-mounted, 2.9-litre bi-turbo petrol in V6 configuration.
Power /torque: 510 bhp (517PS) @ 6,500 rpm / 600 Nm @ 2,500 rpm.
Transmission: Eight-speed ZF-sourced automatic gearbox to the rear wheels.
Acceleration: 0-62mph: 3.9 seconds.
Top speed: 191 mph.
RPM at 60/70 mph: 1,550 / 1,850 (drive mode 'Normal').
RPM at 60/70 mph: 2,400 / 2,700 (drive mode 'Dynamic').
MPG (combined WLTP):27.2
Fuel tank capacity: 58 litres (12.8 Imperial gallons).
Theoretical range: Approx. 348 miles.
Ad-Blue tank capacity: N/A.
Emissions: 236 CO₂/km
First year VED: £1,850.
2020/21 BiK (Benefit in Kind): 37% >.
Kerb weight: 1,620 kg.
Luggage capacity: 480 litres.
Towing weight (braked/unbraked): N/A.
Tow ball weight: N/A.
Roof luggage weight: N/A.
Service intervals: Every 12 months or 10,000 miles.
Warranty & roadside assistance: 3 years / unlimited miles.
Insurance group: 46.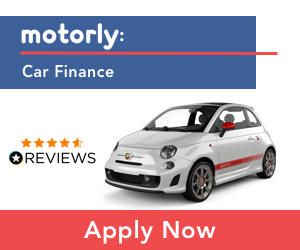 Tell us what you think!
If you enjoyed this article, please help spread the word by sharing it and leaving us a comment below. All opinions welcome and we respond to all comments, just keep it clean please.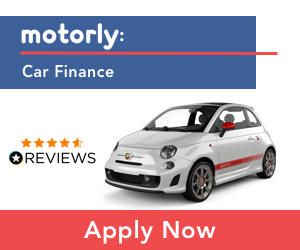 We have launched!
Your vehicles in a digital garage. MOT, Road Tax & Insurance renewal reminders!