Review: 2020 Alfa Romeo Stelvio Quadrifoglio Verde
Tested: 2.9-litre, bi-turbo V6, 8-speed automatic, driving both axles.
Stelvio QV starts from £73,195. Stelvio QV as tested: £79,275 (see fitted options below).
Backstory of the Quadrifoglio
Generally, whether it's Friday the 13th, walking under a ladder, or opening an umbrella indoors, superstitions may seem irrational but there are some people that swear by these enigmatic and unscientific laws of nature. When (nay, if) you begin to understand feng shui and its role in Chinese culture, you can perhaps comprehend the presence of the four-leaf clover in Alfa Romeo's racing heritage.
Back in the early 20th century, a man named Ugo Sivocci was an Alfa Romeo factory racing driver. After an endless string of bad luck during his races, he decided to ward away his misfortune by painting a four-leaf clover ('quadrifoglio' in Italian) onto his racing car. He won the next race…and two more after that.
Fast forward to his next race at the Italian Grand Prix in Monza in September 1923, Ugo was paired with a brand new P1 racing car only just recently built. Complications prevented the four-leaf clover from being painted on the car in time. He went out for a practice run in the new car, crashed, and died, cementing Alfa Romeo's superstition. His car was carrying number 17, which was never again assigned to Italian racing cars.
Since then, the Quadrifoglio, abbreviated to QV (Quadrifoglio Verde, or green four-leaf clover), has adorned Alfa Romeo's highest performing vehicles, challenging the likes of BMW's 'M' and Mercedes' 'AMG' models.
The Alfa Romeo Stelvio Quadrifoglio was first revealed at the 2016 Los Angeles Auto Show, and subsequently shown at the Geneva Motor Show in March, 2017. To keep it fresh against a myriad of omnipotent rivals, it received a mild refresh for its 2020 model year.
I spent just last week with WX20 JYD, a 510bhp 2.9-litre, bi-turbo V6 Alfa Romeo Stelvio QV, presented in attractive Misano Blue (£770), and scribbled quite a few notes in between trying to keep it safely on the black stuff via my lily-white knuckles. G'won, pop the kettle on…
Exterior
The Alfa Romeo Stelvio is a great car to look at. It takes all the best bits of the Alfa Romeo Giulia saloon and adapts them to suit the tastes of SUV buyers. It's a sporty, muscular design on a par with the Porsche Macan and, perhaps, the Maserati Levante from the class above. If you want your family SUV to turn heads, you can't do much better than the Stelvio.
For its 2020 model year, Alfa Romeo has given the exterior a very light update which includes new LED rear light clusters with dark lenses and a new glossy black finish adorning the front trilobe and rear badges.
Mopar has also designed an exclusive Quadrifoglio accessories line for the 2020 Stelvio QV, featuring a carbon fibre front grille with "V" insert, mirror caps and rear spoiler. The Stelvio QV also features new 21-inch alloys wheels, seen for the first time on an Alfa Quad.
Interior
Alfa Romeo has delved inside the cabin to improve the Stelvio QV's fortunes. The centre console has been adapted to offer greater tactile and visual impact, while also providing more storage space. There's a new flat-bottomed, leather trimmed steering wheel and gear stick and customers can now choose to option red or green seat belts over the regular black set.
The way the Italians do interiors is rather special. Once ensconced in the all-encompassing driving seat and with the sports steering wheel in your grasp, you know that the Stelvio QV comes from a country of obsessively keen drivers. The oversized silver flappies mounted behind the wheel allow up or down shifting regardless of where the steering wheel is positioned, but they did tend to intrude on the stalk-mounted switchgear behind them.
Space itself is decent with even those most finicky of drivers certain to find a driving position that suits. On-board kit like satnav, Bluetooth and other bits and bobs are easy to fathom, the switchgear itself feels chunky and everything is laid out well, though certain interior trim pieces are, frankly, so-so. However, you quickly forget that once you press that bright red starter button.
Alfa Romeo improved the Stelvio's infotainment system for 2020. The same 8.8-inch screen from last year's model carries over, only now it's a touchscreen – though you can still control it with the rotary dial as well. The screen itself gets better graphics, more configurable widgets and faster processing to go along with standard Apple CarPlay and Android Auto. Generally speaking, it all looks neat and is very easy to use.
The Italian firm has also refined the way the Stelvio feels to drive by improving its NVH – noise, harshness and vibration – levels, which affords the car a more calming, soft-edged approach for times when you simply want to settle in, relax and enjoy the drive.
Boot space
Boot space stands at 525 litres whichever Stelvio model you choose, and the optional (proper) spare wheel only reduces this by 26 litres. Folding the rear seats frees up 1,600 litres of space. It's actually a little more than the Porsche Macan, which promises 500 litres and 1,500 litres respectively. The tailgate opens to bumper height, too, so there's no bulky sill over which to load cumbersome or heavy items.
Quadrifoglio equipment
Every Stelvio sold in the UK has a pretty comprehensive specification. The Stelvio QV heads a range of five trim models; 'Super', Sprint', Lusso Ti' and 'Veloce'. Range-entry cars gets 18-inch wheels, dual-zone climate control, a reversing camera, a powered tailgate and the Alfa Connect infotainment system mentioned above.
On the Stelvio QV, there's lots of other equipment, including leather seats, keyless entry and start, front and rear parking sensors, automatic headlights and wipers. Automatic emergency braking, blind-spot detection and the aforementioned lane departure warning are also standard.
The new 7-inch TFT screen in the heart of the instrument cluster is also now standard across the whole Stelvio range. The screen layout has been redesigned to offer more information in a more rational way, and to accommodate the semi-autonomous driving technology parameters.
Exclusively available in the QV's new instrument cluster are performance pages which show the temperatures of the main mechanical components, torque delivery, turbo pressure and power used, as well as digital chronometers to measure acceleration and maximum speed, allowing the driver to view performance levels and vehicle status in real time.
Options fitted to WX20 JYD
As is the norm, automotive brands are prone to taking the opportunity to show off their press cars to their very best ability by specifying a number of (mostly suitable, but sometimes not) optional extras to their press fleet models.
This week's press car is no exception as the Alfa Romeo Stelvio QV was fitted with a 'Driver Assistance Plus Pack' costing £1,500, which includes lane keep assist, active cruise control, highway assist system, traffic sign recognition, traffic jam assist, active blind spot assist, driver attention assist, and intelligent speed control). On a car costing over £73,000, one would reasonably expect all of that to be included in the price. 
Also fitted to the test car were a chunky QV sports steering wheel (£425), hands-free tailgate (seriously, an additional £250?), Harman Kardon audio system (£595) and electric panoramic roof (£1,250).
Engine and drivetrain
Behind that signature Scudetto front grill and under the bright blue Misano Blue bonnet, you'll find the crown jewel of the modern Alfa Romeo line-up, a sonorous, all-aluminum 2.9-litre twin-turbocharged V6 derived from the F154 engine in the Ferrari California T.
Essentially, it's Ferrari's old V8 engine produced since 2013 – with two cylinders lobbed off, and it makes quite a ruckus – especially in 'Race' mode. Unlike the rear-wheel drive Giulia Quadrifoglio, this powertrain had to be revised to fit the all-wheel drive Q4 system underpinning the Stelvio.
The numbers remain unchanged though, offering a stonking (not a technical term) 510bhp and 600Nm of torque, delivered to all four wheel via a ZF-sourced 8-speed automatic transmission. The result is one of the most spectacularly athletic and livid performance SUVs to date.
On the road
There is no other SUV that drives quite like the Alfa Romeo Stelvio Quadrifoglio. The 510-horsepower, Ferrari-sourced, twin-turbocharged V6 is one of the best engines available anywhere. It revs with ferocity and delivers a linear burst of power, launching the Stelvio to 62 miles per hour in a ludicrous 3.8 seconds. The changes from the ZF-sourced eight-speed automatic transmission arrive with blisteringly speed when driven hard and the throaty braaaap that comes from the quad exhaust tips is grin-inducing.
The way the Stelvio handles is simply epic. The steering is hyper-reactive and perfectly weighted – in fact, it's technically identical to what you get in the Giulia QV – which means you can fling the Quad into a corner aggressively and it responds with perfect form.
With the drive select poised on 'normal', the suspension is on the stiff side, but that yields spirited handling in the corners, and there's very little body roll to note. The Stelvio Quad feels a lot like a raised Giulia Quad because essentially it is – and that's a great thing!
Off the road
I managed about two miles of light green-laning. At this time of year, overgrown tracks tend to have an excessive number of naked, untrimmed branches sticking out, which makes them very unfriendly to a car costing over £73,000. Needless to say, I didn't traverse too far down my usual off-road test track. Still, what little I did – including a deepish muddy section – was handled with aplomb.
The test car was fitted with hill-control decent so I imagine it would have little trouble over more challenging terrain.
Test-drive stats
During the week's test, I spent a total of 10:25 hours driving the car over a total of 307 mixed-road miles at an average speed of 29 mph. The average fuel consumption was recorded at 24.1 mpg, which is slightly less than the official 24.6 mpg (combined WLTP data) for the Stelvio QV.
During my road tests, no attempt is made or conscious effort given to achieving an above-average mpg. I do, however, deploy the active/cruise control given the opportunity.
Safety
The regular Alfa Romeo Stelvio SUV was awarded a five-star Euro NCAP rating when tested in 2017 due to its range of safety features.
Every Stelvio comes standard with automatic emergency braking for 2020, and new (optional) safety features include traffic-sign recognition, adaptive cruise control, lane-keep assist, and blind-spot monitoring. All of that – plus things like automatic high-beam assist and driver attention alert – are available as part of the aforementioned £1,500 Driver Assistance Plus pack.
The Stelvio's adaptive cruise control system is advanced – it maintains a steady pace to the car in front, keeps the Stelvio centred in the lane and brakes seamlessly all the way down to zero. 
SUMMARY
The Stelvio Quadrifoglio may not be the most visually pleasing or tech-friendly SUV on the market but it's definitely one of the most emotionally stimulating.
The Stelvio QV is everything you would expect from an Alfa Romeo and the antithesis to the boring SUV stereotype, of which there are all too many. The Stelvio QV has got the charm and performance numbers to match, too and there's something about the way the Alfa drives that transforms it from being just a commuter appliance to a sentient soul with sonorous vocals and a rampant stallion of an engine.
While the regular four-cylinder Stelvio didn't exactly live up to its famous Stelvio Pass namesake, the Quadrifoglio fulfils that daunting claim and is an SUV worthy of carving up all 48 of its switchbacks – and with a soundtrack to match.
Ugo was right. That four-leaf clover works wonders.
Key Facts as tested: Alfa Romeo Stelvio Quadrifoglio Verde
Engine: Front-mounted, 2.9-litre bi-turbo petrol in V6 configuration.
Power /torque: 510 bhp (517PS) @ 6,500 rpm / 600 Nm @ 2,500 rpm.
Transmission: Eight-speed ZF-sourced automatic gearbox to both axles.
Acceleration: 0-62mph: 3.8 seconds.
Top speed: 176 mph.
RPM at 60/70mph: 1,950/1,650.
MPG (combined WLTP):24.6
Fuel tank capacity: 64 litres (14 Imperial gallons).
Theoretical range: Approx. 344 miles.
Ad-Blue tank capacity: N/A.
Emissions: 261 CO₂/km
First year VED: £2,175.
2020/21 BiK (Benefit in Kind): 37% >.
Kerb weight: 1,913 kg.
Luggage capacity: 525 / 1,600 litres.
Towing weight (braked/unbraked): N/A.
Tow ball weight: N/A.
Roof luggage weight: N/A.
Service intervals: Every 12 months or 10,000 miles.
Warranty & roadside assistance: 3 years / unlimited miles.
Insurance group: 50.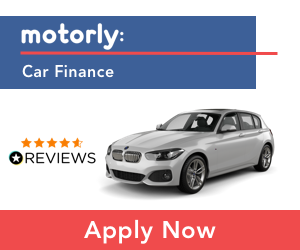 Tell us what you think!
If you enjoyed this article, please help spread the word by sharing it and leaving us a comment below. All opinions welcome and we respond to all comments, just keep it clean please.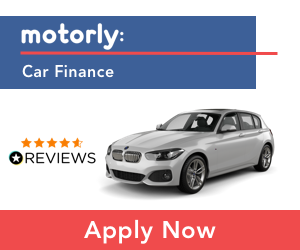 We have launched!
Your vehicles in a digital garage. MOT, Road Tax & Insurance renewal reminders!