Review: 2020 Nissan Juke II
Tested: 1.0-litre DIG-T 117, seven-speed DCT, presented in Tekna+ trim.
Range-entry model: Visia 1.0-litre DIG-T 117 Manual 6-speed 2WD - £17,860.
Backstory
Nissan had a mega hit on its hands with the original Juke crossover, selling over 1.5 million of them in global market since its introduction in 2010. With that revolution already under its belt, there can be little surprise that this second-generation leans more on evolution.
Both the original and this new Juke were designed at Nissan Design Europe in London and further refined at Nissan's Design Centre in Japan. The model rides on Renault-Nissan-Mitsubishi Alliance's new CMF-B platform it shares with the new Renault Clio and Captur.
While production of the original Juke was shared between the UK and Japan, this second-generation Juke is built exclusively at Nissan's Sunderland in the UK plant for all global markets.
Exterior
The raft of Juke rivals that inevitably followed the original tried to make more space for families, but that gave them contemporary but mostly boring silhouettes. Juke buyers loved the shape and uniqueness of the car. The brief with the new one was to keep the individuality of the design, but improve space inside the cabin and luggage area and up the ante on material quality, too. All boxes ticked, then.
The new Juke wears a more rounded front end and fewer assertive creases. The old, googly-eyed motif has been retained, but now have three-bladed running lights placed within the circle. Alloy wheel options go up to an unnecessary – but attention-grabbing – 19-inch. Even so, this Juke is probably more conformist than the old one, having lost its hunched-hyena proportions.
To make extra space inside the cabin and the boot, the wheelbase (the distance between the front and rear wheels) has been stretched by a significant 10cm. However, the overall length has grown just 7cm, so the overhangs are shorter. Commendably, this extra space comes with a reduction of 20kg in overall weight. 
Interior
Inside, the front feels more spacious. The old one was cramped for not-even-very-tall people, whereas the new one will accommodate pretty much one and all. The steering column now telescopes as well as tilts, as you'd expect.
In the back, two adults can fit fairly comfortably but they're squished towards the centre as the roofline is narrow. So there isn't really much space for anyone in the middle. Also, the shallow glass and thick rear pillar still make it seem far too cosy than is comfortable back there and the view out is limited. Kids might not like it and grumpy teens will not be overly amused – should they bother to look up from their hand-held screens, of course.
The rear seat gets just the one USB power outlet for said teens to fight over and some door bins but that's about it for amenities – no directional air vents, for instance.
The boot now has a capacity of 422 / 1,305 litres, whereas Mk1 Juke owners got by on 354 litres. The hatch opening, while wider than it was, still isn't huge. A double-height floor divides the space should you need to.
Trim grades and equipment
There's no shortage of trim levels, with Visia (£17,860), Acenta (from £19,460), N-Connecta (£21,460), Tekna (£22,960), Tekna+ (£24,360) and the top-o'-the-shop Premiere Edition (£24,460).
The range-entry Visia gets some good features like LED headlights, DAB, Bluetooth and cruise control, but you'll need to step up to Acenta to get the eight-inch display with Apple CarPlay and Android Auto compatibility. Considering it also comes with a rear-view camera and 17-inch alloy wheels, this is the lowest trim most will opt for.
N-Connecta adds a seven-inch display in the instrument binnacle, keyless start, a leather steering wheel, ambient lighting and climate control.
Tekna sees the wheels jump in size to 19-inches, while Nissan's Safety Shield tech, BOSE stereo, heated seats and a heated windscreen are added. A two-tone paint job and personalisation inside and out separates the Tekna+, while Premiere Edition comes fully loaded with kit, including leather and Alcantara seats.
Nissan makes a lot of noise about the connectivity in the new Juke, with middle and upper grades getting a live system for traffic on the maps and permanent connection to an app on your phone. This allows web-enabled locking, checks on fuel level, diagnostics and an easy way to send navigational directions to the car before you set off (as seen on TV). It also means Google's voice assistant can answer questions and commands specifically related to the car.
There were no options fitted to the Tekna+ test car.
Engines and drivetrains
Unsurprisingly, due to low take-up, the all-wheel drive version has met its demise and there's no more 1.6-litre engine available. The only engine offered this time round is a turbocharged 1.0-litre 3-cylinder unit sending its 115hp and 200Nm of torque to the front axle via a six-speed manual gearbox or seven-speed DCT dual-clutch automatic (as tested).
The little engine is obviously not meant for heavy towing or mud plugging – the Juke is definitely not that sort of car. But in the context of normal city and motorway pootling, its output from the little three-pot motor is perfectly adequate.
Zero to 62mph takes 11.1 seconds (10.4 with the manual cogbox), which isn't swift but performs well and without drama. Under acceleration, it emits a now-familiar three-cylinder thrum, but settles down to a more regular hum under motorway cruise. The engine does its best work in the middle revs and power peaks at little over 5,000 rpm. Although it can and will rev to 6,500, it's likely you won't – or at least shouldn't.
Like most three-pot engines, there's just enough flexibility to have some fun over your favourite quiet twisty road. The DCT automatic is one of the better ones of its kind, shifting smoothly and selecting among its seven ratios in a sensible and timely way.
On the road
The new Juke's combination of direct steering, taut damping and stiff anti-roll bars work well together to give a well-calibrated and precise feel through the bends. There's even a useful hint from steering feedback at the limit, and very little understeer – even when actively sought on the 'roundabout test'.
The roll stiffness and high seating position claim a price in straight driving though. Rough roads impart a fair dose of lateral rocking but the worst edges of ridges and potholes are eased away.
Off the road
Not recommended. With no AWD in the range, your front-wheel drive Nissan Juke II is best kept to a spot of mild green-laning.
Test-drive stats
During the week's test, I spent a total of 14:25 hours driving the car over a total of 368 mixed-road miles at an average speed of 29.7 mph. The average fuel consumption was recorded at 45.2 mpg, which is 2.5% above the official 44.1mpg (combined WLTP data) for the DCT auto model.
No attempt was made or conscious effort given to achieving an above-average mpg at any point during the test week. I do, however, deploy the active/cruise control at every available opportunity.
Safety
On the safety front, six airbags are fitted as standard and there are two Isofix points in the rear as well as one in the front. Even though the rear doesn't really fit three people comfortably, it has belts and head restraints for all.
All versions get a decent pack of active safety tech. The intelligent emergency braking function detects vehicles, pedestrians and cyclists. The lane assist nudges you back if you cross the line. A beep sounds if you exceed the speed limit signs and traffic sign recognition is linked to the cruise control.
Upper trim grades get an extra pack, consisting of adaptive cruise control, and a blind-spot system that nudges you back into lane if you attempt to move out with a faster vehicle overtaking. It also adds 360-degree cameras for manoeuvring.
On cars with the DCT automatic transmission, that upper-level pack also includes ProPILOT, Nissan's so-called 'level-two' semi-autonomous assistance.
SUMMARY
It might have been a trend-setter, but the original Juke was far from perfect. This second generation makes for a better family car. It's less radically styled, more spacious, better equipped and better to drive.
Ten years on and now faced with a myriad of excellent rivals, it's unlikely the second Juke will become as successful as the first but it remains an arguably stronger proposition.
Would I? This Mk2 model perhaps, but I'd take a very close look at its rivals before committing.
2020 Nissan Juke timeline:
2019: September Simultaneous reveal in London, Paris, Milan, Barcelona and Cologne.
2029: December: First deliveries to UK customers.
Manufactured: Now exclusively for all global markets in Sunderland, England.
Key Facts as tested: Nissan Juke 1.0-litre DIG-T 117, seven-speed DCT
Engine: Front-mounted, 1.0-litre inline 3-cylinder turbocharged petrol.
Power /torque: 115 bhp (117PS) @ 5,250 rpm / 200 Nm @ 1,750 - 3,750 rpm.
Transmission: Seven-speed DCT automatic gearbox.
Acceleration: 0-62mph: 11.1 seconds.
Top speed: 112 mph.
MPG (combined WLTP): 44.1
Fuel tank capacity: 46 litres (10.1 Imperial gallons).
Theoretical range: Approx. 450 miles.
Ad-Blue tank capacity: N/A.
Emissions: 116 CO₂/km
First year VED: £175.
2020/21 BiK (Benefit in Kind): 26%, 27% (2021/22), 28% (2022/23).
Kerb weight: 1,217 kg.
Luggage capacity: 422 / 1,305 litres.
Towing weight (braked/unbraked): 1,250 / 638 kg.
Tow ball weight: 60 kg.
Roof luggage weight: 50 kg.
Service intervals: 12 months / 12,500 miles.
Warranty & roadside assistance: 3 years / 60,000 miles.
Paint warranty: 3 years.
Insurance group: 13.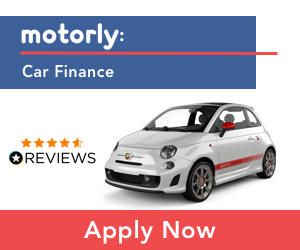 Tell us what you think!
If you enjoyed this article, please help spread the word by sharing it and leaving us a comment below. All opinions welcome and we respond to all comments, just keep it clean please.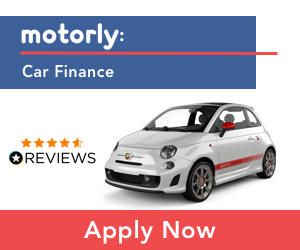 We have launched!
Your vehicles in a digital garage. MOT, Road Tax & Insurance renewal reminders!