Review: 2020 Peugeot 2008
Model tested: 2008 GT, 1.2L PureTech, 130hp, 6-Speed Manual (£26,180).
Peugeot 2008 ICE range priced from £21,030 to £30,930.
Peugeot e-2008 EV range priced from £30,680 to £36,630 (incl. PiG grant).
The new 2008 is a completely different car from the original Peugeot 2008 (2014-2020) which, while it was good, fought for sales with rivals such as the MINI Countryman, Renault Captur and Nissan Juke.
In the UK and most global markets, three types of propulsion are offered for the new 2008: petrol, diesel and all-electric. PSA's 'common modular platform' under the new 2008 (which it shares with the 208 hatchback) is rather clever and allows all powerplants to slot into the same structural front end, permitting all three versions to be built on the same production line.
A little while back, the boldly-hued 'KO69 CWF' came to visit – a Peugeot 2008 presented in GT trim, with a 130bhp three-cylinder 1.2L PureTech petrol engine, paired to a six-speed manual gearbox. It was finished in dual-tone 'Fusion Orange Metallic' with a black roof and pillars…
So, what's new for 2020?
Everything. With typical Gallic flair, Peugeot has created something pretty special to look at in the new 2008. Park one of these on your driveway and your curtain-twitching neighbours will be suitably impressed (I did and they were).
The design is radically different from that of the outgoing model, which now looks rather librarian by comparison. An imposing vertical grille, a jutting chin spoiler and fang-like LED daytime running lights give it a quirky look.
Overall length has grown considerably by 141mm (to 4,300mm) and the distance between the wheels now measures 2,605mm (up 65mm), which translates to more cabin space.
Inside
Inside, the new 2008 gains Peugeot's latest, third-generation 'i-Cockpit' design. However as before, the driving position can be something of an acquired taste: instead of looking through the upper half of the steering wheel to see your instruments like you normally would, an extra-small oval-ish steering wheel is fitted over which you peer instead.
Some will like the unconventional feel this gives, but others might struggle to get comfy. The dials themselves are pretty conventional on the most affordable Active trim level, but for the Allure and upwards they are replaced by digital 3D ones that have a range of different configurations. They look cool and they work pretty well, while the touch-screen infotainment system is large and easy to operate when driving.
A neat cabin detail is the fold-down flap located underneath the 'piano key'-style switchgear, which conceals an area for your smartphone while it charges – either inductively or via two charging points.
Practicality and space
While the 2008 is based on the same underpinnings as the smaller Peugeot 208 supermini, there's 65mm more bodywork between the front and rear wheels. The most noticeable gain is improved legroom and knee room for rear passengers and there's also plenty of space for their feet under the front seats.
Boot space should impress most families, with 434 litres available behind the rear seats (1,467 litres with row two folded). That compares well against rivals and while the Renault Captur can carry more luggage, you'll need to slide its rear seats forward to acquire it, which reduces space for rear passengers.
Trim grades and equipment
Just like the smaller 208 supermini, the 2020 Peugeot 2008 compact SUV is offered in Active Premium, Allure, Allure Premium, GT and GT Premium trim levels. All five trim grades are available on the e-2008 EV as well.
Equipment is very generous, with the range-entry Active Premium getting 16-inch alloy wheels, air conditioning, LED headlights and a basic version of i-Cockpit. Allure adds bigger wheels and gloss black exterior trim, part leather-effect seats, climate control and parking sensors, folding door mirrors, LED fog lights, an anti-dazzle rear-view mirror and navigation, or Allure Premium that brings satnav and the latest 3D i-Cockpit instruments.
GT versions get a style upgrade in the form of 18-inch wheels, more aggressive bodywork and a black roof. Lime green stitching contrasts with the rest of the interior, while ambient lighting with eight colours illuminates the interior at night. There's also some impressive technology, including a 180-degree rear-view camera, heated front seats, 10-inch infotainment display, satnav, full-LED headlights and wireless smartphone charging.
The range-topping GT Premium trim as tested is exclusive to the top petrol and electric versions and adds twin-exhaust tailpipes, a panoramic roof, adaptive cruise control and extra safety features.
Engines and transmissions
Depending on your budget and needs, Peugeot offers its award-winning 1.2-litre turbocharged PureTech petrol engine in three states of tune – 100bhp, 130bhp or 155bhp. Every 2008 is front-wheel drive, and while the 100bhp version is manual-only, the middle 130bhp petrol is also available with an eight-speed automatic, which is standard fit for the strongest 155bhp engine.
All three are excellent, offering smooth power and decent refinement, although it can get slightly louder at higher revs.
The single diesel offered is a 110bhp, 1.5-litre turbocharged unit which, while it has less power than most of the petrol range, its 250Nm of torque is higher than all but the electric model. It comes fitted with a six-speed manual gearbox and can top out at 115mph, so a 70mph cruise should prove fairly relaxing.
All Peugeot e-2008 EV models come with a 134bhp electric motor and a 50kW/h battery. Besides the 155bhp petrol engine, it's the most potent in the range and 0-62mph is dealt with in nine seconds. That's similar to the KIA e-Niro, and the e-2008 feels very punchy as a result. There's no gearbox to slow things down either, so acceleration is seamless and immediate. Its top speed is sensibly limited to 93mph so as not to drain the battery too quickly.
On the road
Ride comfort, particularly on the smaller 17-inch wheels fitted to the Active and Allure models, is impressively assured and copes well with both twisty roads and urban obstacles such as speed humps. Top-heavy vehicles like this often suffer from significant body roll compared with more conventional hatchbacks but Peugeot engineers have done a good job of keeping body roll in check, without compromising the ride comfort with excessively stiff springs.
The 18-inch wheels on GT models are a little less refined over sharp bumps but, overall, the 2008's ride is one of its more appealing qualities.
Peugeot has also calmed the somewhat twitchy response to the steering found in its larger 3008 brother, meaning it's more relaxing to drive while still feeling direct and surprisingly agile.
Those opting for the e-2008 should enjoy an equally rounded driving experience. A 300kg weight penalty means the 134bhp electric motor doesn't deliver as much of a shove as you might expect from an EV, but for moderate, everyday driving, the electric model is a truly excellent package.
Safety
As a bang-up-to-date model, the 2008 benefits from the latest safety equipment and comes as standard with an impressive array of technology to keep you out of trouble.
Standard features include active lane-keeping assistance, which actually tweaks the steering to keep you between the white lines should you start running wide. Automatic braking meanwhile brings you to a halt should a pedestrian step out in front of the car while the screen-mounted camera relays speed limits and other traffic sign information to the dash display.
This is good enough for a 2019 four-star NCAP rating, which increases to a full five-star score on Allure and up, thanks to more sophisticated automatic braking that works in dark and low-visibility situations too.
Flagship GT version gets the full kit, including blind spot detection that steers you out of a collision should you fail to see a vehicle alongside and full active cruise control with stop and go function in traffic. These functions can be added as a cost option to Allure and GT Line models when you also choose the automatic transmission.
SUMMARY
The all-new 2008 adopts Peugeot's 'Power of Choice' philosophy - you simply choose your Peugeot trim grade and your petrol, diesel or electric powertrain – and the rest falls neatly into place.
There can be no denying the design work that's gone into this car, on which so many hopes are pinned. Launching one car with petrol, diesel and electric powertrains is brave and far-sighted. Overall, the new Peugeot 2008 is entertainingly cheerful, good fun to drive and unmistakably French.
KEY FACTS: Peugeot 2008 GT, 1.2L PureTech, 130bhp, 6-Speed Manual
Engine: Front-mounted 1.2-litre inline 3-cylinder turbocharged petrol.
Power / torque: 130bhp @ 5,500rpm / 200Nm @ 1,750.
Transmission: Six-speed manual gearbox.
Acceleration: 0-62mph: 8.9 seconds.
Top speed: 122 mph.
MPG (combined WLTP): 45.2 – 52.6.
Fuel tank capacity: 44 litres (9.68 Imperial gallons).
Theoretical range: Approx. 440 - 510 miles.
Ad-Blue tank capacity: N/A.
Emissions: 121 - 141 CO₂/km
First year VED: £175.
P11D Value: £25,950
2020/21 BiK (Benefit in Kind): 28%.
Kerb weight: 1,192kg.
Luggage capacity: 434 / 1,467 litres.
Towing weight (braked/unbraked): 1,200 / 600 kg.
Tow ball weight: 48 kg.
Roof luggage weight: 50 kg.
Service intervals: 12 months / 12,500 miles.
Warranty & roadside assistance: 3 years / unlimited miles.
Paint warranty: 3 years.
Insurance group: 19E.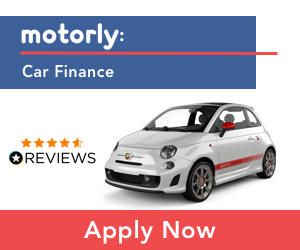 Tell us what you think!
If you enjoyed this article, please help spread the word by sharing it and leaving us a comment below. All opinions welcome and we respond to all comments, just keep it clean please.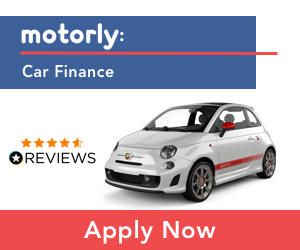 We have launched!
Your vehicles in a digital garage. MOT, Road Tax & Insurance renewal reminders!