Review: 2020 Peugeot 208
Tested: Peugeot 208, 1.5-litre BlueHDi 100hp diesel, 6-speed manual, in 'Allure' trim.
RR Prices: £20,350 (BIK 26%). As tested: £21,695 (see options fitted below).
208 range from £16,250 (1.2-litre PureTech 75hp petrol, 5-speed manual in 'Active' trim).
It's Friday, so let's start with the good news.
Last week, the new Peugeot 208 was awarded the 'European Car of the Year' for 2020. It is also a top-three finalist in the 2020 World Car Design of the Year, with exalted company in the form of the new Mazda3 and Porsche Taycan EV.
To be fair, the new 208 is a completely different car from the original Peugeot 208 (2012-2019), which, while it was good…-ish, did struggle to compete with rivals such as the Ford Fiesta, Renault Clio, Volkswagen Polo and Seat Ibiza in most key areas. Still, recorded sales in excess of 22 million units are none too shabby.
The second-generation Peugeot 208 is available with three types of propulsion: Petrol, Diesel and All-Electric. The platform under the new 208 is rather clever and allows all powerplants to slot into the same structural front nook, so all three versions can be built on the same production line.
Last week, 'CWC' came to visit – a Peugeot 208, 1.5-litre BlueHDi 100hp diesel, 6-speed manual, presented in 'Allure' trim.
Design and exterior
With typical Gallic flair, Peugeot has created something pretty special to look at in the new 208. Park one of these on your driveway (as I did) and the neighbours will be impressed (as they were).
The design is radically different from that of the outgoing model, which now looks rather librarian by comparison. The new car is fractionally longer and wider but lower than before. It also gets aggressive-looking lighting cues and the windscreen has been slid back to create a longer snout and better-defined proportions.
At the front, there's a large, intricately detailed 3D-effect grille and some eye-catching LED daytime running light 'fangs'. At the back, the lines are more curvaceous and defined than with the previous model, the rear screen is more angled and there's a glassy black centre section housing triple red LED 'claw' lights on each side.
Higher-trim levels (like the yellow GT-Line pictured) are fitted with sleek, gloss-black wheel-arch extensions that tie in with a tail-light graphic stretching the entire width of the boot lid.
Interior
Inside the cabin, the latest 208 gains Peugeot's latest, third-generation 'i-Cockpit' design. However, the driving position can be something of an acquired taste: instead of looking through your steering wheel to see your instruments like you do normally, an extra-small oval steering wheel is fitted and you have to peer over it instead.
Some will like the unconventional feel this gives, but others might struggle to get comfy. The dials themselves are pretty conventional on the most affordable Active trim level, but for the Allure and upwards they're replaced by digital 3D ones that have a range of different configurations. They look cool and they work pretty well, while the touch-screen infotainment system is large and easy to operate when driving.
A really nice cabin detail is the fold-down flap located underneath the 'piano key'-style switchgear, which conceals an area for your smartphone while it charges – either inductively or via two charging points.
At the back of the new 208 you'll find decent passenger space for a car of this size. And Peugeot's keen to point out that the e-208 all-electric version has the same amount of rear seat legroom and boot space as its fossil fuelled siblings.
Practicality and space
The demise of three-door hatchbacks by most automakers has been adopted by Peugeot as every 208 now comes with five doors, so it's much easier for passengers to access the back row than in three-door versions of the previous 208 iteration.
Peugeot has also paid more attention to storage, putting a large cubby under the central armrest, along with a tray ahead of the gear-lever. Rear visibility is reasonable due to the 208's small back window but rear parking sensors are included on most trim levels.
Measuring 311 litres, the 208's boot is average for the class, beating the 292 litres offered in the Ford Fiesta but failing to match the 351 litres of the Polo or vast 391 litres found in the new Renault Clio. However, folding down the 60:40 split rear seats reveals a more useful 1,106 litres of load space.
Trim grades and equipment
There are three trim levels offered for the new 208 called 'Active', 'Allure' and 'GT Line', each offered with petrol, diesel and electric power, along with a 'GT' trim only offered for the e-208 EV.
Active versions get 16-inch alloy wheels and LED daytime running lights with the fang design, along with pre-heating for the e-208 EV. Allure adds 17-inch wheels, a black B-pillar, leather-effect upholstery, 3D i-Cockpit and LED rear lights.
GT Line models benefit from front and rear parking sensors along with a wide-angle rear-view camera. There are 17-inch alloy wheels, eight-colour ambient lighting, LED headlights, black wheel arches, twin exhaust pipes (except e-208 EV, of course) and a black contrasting roof.
Automated parking, adaptive cruise control, Alcantara upholstery, heated front seats and a 10-inch infotainment screen with satnav are added to the GT e-208 electric vehicle.
Options fitted to 'CWC'
Considering how well equipped the 208 is in second-tier Allure trim, there were just two options applied to the test car: Elixir Pearlescent Red exterior paint (£695) and the 10-inch colour touchscreen with Connected 3D Navigation and includes a three-year subscription to TomTom Live Updates (£650).
Personally, I think the paint is silly-expensive, didn't look that pearlescent to me and probably isn't worth it (especially when the neat-looking Faro Yellow costs zero extra). However, the large touchscreen with satnav does look and behave rather neatly. Total value of options: £1,345.
Engines and transmissions
The all-new Peugeot 208 is available with four conventional-engined powertrains and the all-electric e-208.
There is a punchy three-cylinder 1.2-litre PureTech petrol unit delivering 75, 100 or 130hp, paired with a five or six-speed manual gearbox or eight-speed automatic transmission.
For the higher-mileage diesel fans, there is a four-cylinder 1.5-litre BlueHDi 100hp unit matched to a six-speed manual transmission.
While I was sent the diesel version for evaluation, I would be inclined to agree with Peugeot's assessment that the 1.2L PureTech 100hp petrol 6-speed manual in Allure trim grade, is likely to be the biggest seller.
On the road
Whichever engine you choose, the steering is light, which is great for darting around town. The 208 doesn't feel as sporty as a Ford Fiesta but handles well, remaining pretty flat and composed during high-speed cornering and quick directional changes through the twisty bits.
A downside is that the suspension settings deliver a ride that many might find a tad too firm – and certainly firmer than that of the Citroen C3 and Ford Fiesta.
Claimed fuel economy for the diesel as tested is 60.8 - 71.4 mpg, versus 50.4 - 52.3 mpg for the 100hp petrol, but the £1,500 extra upfront cost only makes sense for high-mileage drivers. Little wonder then that only five per cent of UK 208's will drink from the black pump.
Mind you, if the diesel suits your work-life balance better, rest assured it's decently refined, strong on the torque front and a very capable motorway cruiser. I did find the six-speed manual gearbox a bit floppy and vague, though.
Test week stats
During the test week, a total of 355 miles were driven over mixed roads at an average speed of 32mph, with 10:14hrs of driving time. While no attempt was made at frugality, the average fuel consumption was recorded at 67.1mpg, which sits comfortably within the 'Low-High' WLTP band of 60.8 - 71.4mpg.
Safety
The new 208 scored four out of five stars in Euro NCAP crash testing in 2019, which will be disappointing news for Peugeot, as most cars achieve the full five-star safety rating.
In all categories the new 208 scored well, but lost points due to lack of adequate whiplash protection for rear adult passengers, which is something buyers considering a new 208 should think about if they regularly carry adults in the back.
Be assured, the lack of a fifth star doesn't make the 208 an unsafe car. There is a plethora of driving aids available, from adaptive cruise control to lane positioning assist, traffic sign recognition to blind spot monitoring. It also features driver attention monitoring, which works at speeds over 40mph and analyses steering wheel movements to detect alertness.
VERDICT
The all-new 208 is the first car to adopt Peugeot's 'Power of Choice' philosophy - you simply choose your Peugeot trim grade and your petrol, diesel or electric powertrain – and the rest falls neatly into place.
There can be no denying the design work that's gone into this car, on which so many hopes are pinned. Launching one car with petrol, diesel and battery powertrains is brave, but perhaps far-sighted. Either way, it's entertainingly cheerful, good fun to drive and unmistakably French.
So, that's the good news, now on to the bad news...because you're here and you have been, thanks for reading - WG.
2020 Peugeot 208 timeline
2019: March – world premiere at the Geneva Motor Show.
2019: August – UK prices and model line-up announced.
2019: October – Sales order books opened.
2020: January – First customer deliveries via retail network.
Key Facts: 2020 Peugeot 208 'Allure' 1.5-litre BlueHDi 100hp diesel, 6-speed manual
Engine: 1.5-litre, 4-cylinder turbo-diesel.
Max output: 102hp @3,500 rpm / 250Nm of torque from 1,750.
Transmission: Via a six-speed manual gearbox, to front wheels.
Acceleration: 0-62mph: 10.2 seconds.
Top speed: 117 mph.
MPG: 60.8 – 71.4 (WLTP combined Low-High).
Emissions: 85g CO₂/km (NEDC est.).
Fuel tank capacity: 41 litres.
Kerb weight: 1,090kg.
Towing capacity: 1,200kg braked.
Luggage capacity (row 2 seatbacks up/down): 311 / 1,106 litres.
Warranty: 3 years/60,000 miles.
Servicing: Every 20,000 / 2 years.
Benefit-in-Kind: 26%.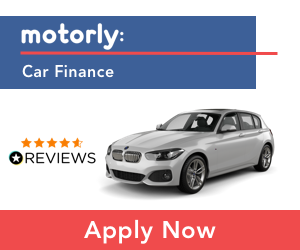 Tell us what you think!
If you enjoyed this article, please help spread the word by sharing it and leaving us a comment below. All opinions welcome and we respond to all comments, just keep it clean please.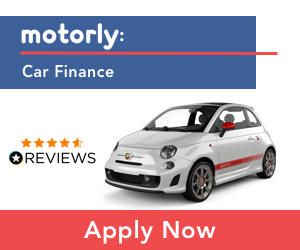 We have launched!
Your vehicles in a digital garage. MOT, Road Tax & Insurance renewal reminders!