Review: 2021 BMW M3 Competition
First-drive: 2021 BMW M3 Competition
BMW unleashes its full-fat, range-topping M version of the G20 3 Series – beaver-toothed grille and all. Is it still an incredibly capable performance saloon, despite the new-look haters? Short answer – yes! Long answer – strewth, yes!
Tested: 2021 BMW M3 Competition, from £74,250.
Now also available with M xDrive AWD.
For the first time, UK will get a Touring version, too.
The new M3 Competition deploys the BMW S58 turbocharged straight-six powerplant that debuted in the G01 X3 M. It displaces 2,979cc in total, producing a face-altering 503 bhp of power and 650 Nm of torque. Compare that to the previous F80 M3, which developed 444 bhp and 550Nm.
On sale since April, some markets get the 475 bhp non-Competition M3 version with a six-speed manual but for the UK it's the Competition variant only, driving through an eight-speed auto in place of the previous seven-speed dual-clutch.
The switch is because the M xDrive all-wheel-drive system is adapted from that found in the M5, which also uses a version of this gearbox. Tyres are fatter than before and run on split wheel sizes (19-inches up front and 20-inches out back) as per the CS versions of the last car.
The haters have had their say about the looks – and I'll get to that shortly – but the S58 bi-turbo engine is simply superb. Torque comes in strong from around 2,750 rpm (they say, I was too busy to look down), rushing up to 5,500 rpm, with peak power arriving at 6,250 rpm. The red line is set at 7,200 rpm, though to be fair it's not worth going up there aside for sonic pleasure.
Mind you, the engine sounds so good and revs so hard you'll likely find yourself flirting with the limiter anyway, regardless of when the spec sheet says peak power arrives. An element of piped-in faux audio is going on, but a decent amount of the sound is genuine exhaust noise. Lovely-jubbly!
Like any of BMW's M stable, the electronics package spares nothing in the name of performance. In the M3, new additions include an adjustable brake system that lets you tweak how aggressive the pedal and brakes react, as well as a ten-stage traction control system.
This basically lets you set how loose the traction control is, from super-intrusive to super-sideways, in case you really wanted to experience the rear-wheel drive experience. I didn't touch it as, traversing the 'alpine route' at Millbrook Proving Ground under stringent safety conditions, dynamic traction control was plenty for me.
The chassis is sublime. Combined with the highly-calibrated electronics, it comes close to relegating the engine to second fiddle.
As always, BMW's fast, pinpoint accurate steering is on form and the adaptive dampers offer just the right balance between undulation absorption and firmness.
Slinging the M3 through Millbrook's rise-and-fall curves is a dream, the chassis and steering offering superb feel for the road. You know exactly where the nose is pointing and the electronics don't neuter the experience much at all. Setting the traction control to the Dynamic and letting the car figure out what that means allows for tiny tail-out moments, but it's all so manageable and confidence-inducing.
You'd be forgiven for thinking the car has all-wheel drive (which is now available, by the way). You can take a corner at high speed, flatten the throttle on exit, feel the back step out, hold the loud pedal down, and the car will straighten and bolt towards the next bend. Part of that is due to a clever rear differential and another part is probably down to the superb Michelin Pilot Sport 4S rubber.
Perhaps partly due to various safety and emissions regulations, the M3 Competition seems to have enjoyed a few too many of Melton Mowbray's finest. The fact that it performs as well as it does says much about the quality of BMW's M engineers, but mass is mass. Breaking the 1700 kg mark (1742 kg in total) is pushing the envelope for a RWD sports car, although it will open some doors for weight savings on future CS models.
The new ZF-sourced wet-clutch eight-speed auto is totally fine – blisteringly quick in fact – but it doesn't quite have the same thrill as the previous seven-speed DCT. However, in degrees of complaint, it's small beans.
Right, to that sizeable elephant in the room…THAT grille. BMW says that's what the Chinese market likes and other markets might as well get used to it because it's here to stay. Harsh but frank. Personally, I don't recall moan-tweeting it and besides, you can't see it from the inside and it serves to clearly differentiate the M3/M4 and 4 Series from other BMWs.
While my first-drive of the M3 Competition was all-too brief, early doors says that the good stuff of the previous car – the combination of huge turbocharged boost and traditional free-revving 'M' characteristic – have been carried over while some of the rough edges have received a spot of French polishing.
It's still a raw, aggressively-tuned machine that very clearly asserts its rear-driven bias, even without delving into the new drift mode. But the unpredictable spikiness in the damping that could make its predecessor such a handful on wet roads has been replaced with a more sophisticated and refined response.
You're getting enough extra in this new one in terms of spec sheet bragging rights, technology, improved refinement and composure to make it feel like a step up from what went before and an M3 remains perhaps the purest expression of BMW's traditions. Though its styling will likely continue to divide opinion, one thing that can't be disputed is that the new M3 is one of the best performance cars on the market today, aside perhaps, from the Alfa Romeo Giulia Quadrifoglio Verde.
Because you're here and you have been, thanks for reading.
KEY FACTS: 2021 BMW M3 Competition
Engine: (S58) 3.0-litre in-line six cylinder twin-turbocharged petrol.
Engine Power: 503 bhp at 6,250 rpm.
Engine Torque: 650 Nm @ 2,750 - 5,500 rpm.
Drive: Rear-wheel drive.
Transmission: Wet clutch 8-speed automatic.
Acceleration: 0-62 mph: 3.9 seconds.
Top speed: 155 mph (ltd).
MPG (combined WLTP): 27.7.
Fuel tank capacity: 70 litres (15.4 UK gallons).
Theoretical range: Approx. 425 miles.
Emissions: 224g CO₂/km.
Kerb weight: 1,742 kg.
Luggage capacity: 480 litres.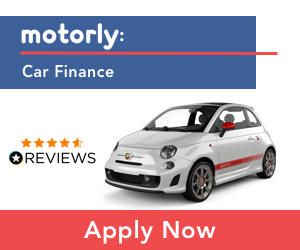 Tell us what you think!
If you enjoyed this article, please help spread the word by sharing it and leaving us a comment below. All opinions welcome and we respond to all comments, just keep it clean please.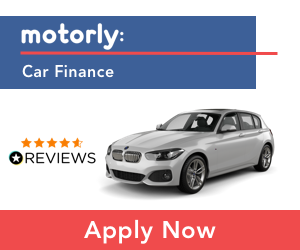 We have launched!
Your vehicles in a digital garage. MOT, Road Tax & Insurance renewal reminders!