Review: 2021 KIA Sorento Hybrid
Tested: KIA Sorento Hybrid in range-entry '2' trim.
Sorento Hybrid on sale now from £38,845 - £46,945.
Sorento Plug-in Hybrid (PHEV) on sale now from £44,995 - £53,095.
In 100 words or less
The Sorento is KIA UK's largest SUV and this fourth-generation offers the typically complete package now expected from the Korean brand. Enhanced design is accompanied by clever electrified engine technology, smarter looks and advanced connectivity. It continues to reside in the upper echelons of the SUV market, offering more space and all-wheel drive prowess than many of its contemporaries.
For many reasons, this now well-matured Sorento is a contender you'd like - rather than merely one that would sometimes be handy to have - the kind of SUV that might surprise you - as latter day KIA's so often do.
Background
Like many new cars released in the first half of 2020, the new KIA Sorento received its official reveal online in lieu of the cancelled Geneva Motor Show in March due to the influx of Covid-19. While now even bigger, it's not the largest SUV in KIA's global armoury - that accolade belongs to the USA-only Telluride.
However, look closely at this new Sorento and you'll notice more than a hint of the Telluride in its new styling…and that's no bad thing as the Telluride went on to win the 2020 World Car Of The Year award - the first Korean car ever to do so.
KIA doesn't really adhere to the normal conventions of car manufacture. The South Korean company wants to get places fast, so its product planning is accelerated, compressed into Matrix-style bullet time. Cars are launched, refreshed and replaced in half the time of many manufacturers.
The Sorento first appeared way back in 2002 with a crude ladder-framed chassis and rather bland bodywork. The 2009 replacement was slicker to look at and based on the more car-like monocoque chassis that SUV buyers wanted at that time. Its 2014 replacement refined that recipe even further, but it's this Mk4 iteration that really takes it forward.
Earlier this month, 'LD70 FLN' checked in at the 'Wayne's World Auto Country Retreat, Spa and Golf Club' for a week's sojourn. It was presented in range-entry '2' trim and finished in Runway Red (£660).
For an in-depth read, pop the kettle on and crack open the Oreos (other biscuits are available and should be seriously considered - Oreos are a confectionary carbuncle).
Rivals to the KIA Sorento
The SUV market has changed dramatically since 2002 when the KIA Sorento made its debut appearance in the UK. In the intervening years, the Sorento has continuously evolved thanks to tweaks to keep it competitive in what is now a fiercely contested mid-premium SUV market.
Today, the Sorento finds itself up against a multitude of talented rivals, including the Hyundai Santa Fe, Skoda Kodiak, Alfa Romeo Stelvio, and Peugeot 5008. I could go on, but summer's coming and I feel the need to go 'out out'.
Exterior
The chiselled, handsome contours of the new Sorento give the impression that it's a larger car than before. The front of the Sorento evolves with a new interpretation of KIA's hallmark 'tiger nose' grille, displaying a wider shape which wraps around the integrated headlamps on either side.
The headlamps feature new 'tiger eyeline' LED daytime running lights, affording an edgy, more assertive appearance, complemented by a wide, rectangular lower air intake. A sharp bumper lip is also capped with a skid plate, enhancing a robust aesthetic.
The new car rides on Hyundai/KIA's all-new N3 platform and is 10mm longer and 10mm wider than its predecessor. Significantly - at least for off-road users - KIA has added a further 24mm ground clearance, but the biggest dimensional change is the extra 35mm given to the wheelbase, to benefit passenger space in the first two rows.
At the rear and inspired by the Telluride, the Sorento adopts new vertical tail lamps which wrap around the side of the body. The new Sorento follows other recent global KIA models with the model name letter-spaced centrally across the tailgate. A subtle integrated spoiler also conceals the top-mounted rear wiper, resulting in a less fussy design and enhancing the driver's rear view.
Interior
As soon as you climb into the new Sorento, you'll notice it's a huge leap over the previous iteration in terms of design, material choice and tech. It's modern, with a good use of brightly coloured and textured trim on the dash.
The controls are well organised, there's plenty of soft-touch plastics (unusual for a range-entry model such as the '2' tested) and build quality seemed to be good, too, with no creaks, groans or rattles announcing themselves during the test week - not even off-road, when the chassis and bodywork is more prone to a spot of flexing.
The lower centre console consists of two rotary controls: one for the automatic gearbox (all four UK models are automatic, AWD and seven-seaters) and one for the drive mode selector, with buttons for the electronic handbrake, auto hold and other driving functions.
It's easy to get into a comfortable driving position with plenty of seat adjustment, expansive space and large comfortable furniture. Range-entry models have manual adjustment and do without lumbar support for the driver, so a meander up to a '3' trim grade might be in order if you cover further distances - and also get that all important satnav.
Pricing & model range
As detailed above, there are just four models in the UK Sorento line-up, consisting of '2' (petrol only), '3' (petrol/diesel) and '4' (petrol only) models.
The range-entry '2' as tested (£38,845) comes with an 8.0-inch DAB infotainment touchscreen, but the larger 10.25-inch version standard on '3' (£41,245 petrol / £42,745 diesel) and '4' (£46,945) models come with satnav.
Android Auto and Apple CarPlay is standard throughout and the menus aren't too complicated to navigate your way through them, but there's nowhere to place your hand, so it can be a little tricky to use on the move.
Anyone who's been in a latter-day KIA will be familiar with the layout of the steering wheel buttons, which are easy to get used to. The climate control cluster isn't too fussy either, even if the less-frequently used touch buttons are a bit fiddly.
The standard 12.3-inch digital cockpit screen is clear, sharp and has great contrast, but there's not a great deal of customisation. The rondel graphics change according to which drive mode is selected. Depending on trim grade, you might need to do a bit of digging to find the well-hidden sub menus for the driver assistance systems, too.
There is plenty of info available on the trip computer including hybrid info, energy flow, trip computer, a digital speedometer, driving style analysis, driver attention level, traffic sign recognition, tyre pressures monitor, selected drive mode.
Top-spec '4' models offer a customisable head-up display and a large panoramic sunroof to brighten up the spacious cabin. It also had an innovative Blind-Spot View Monitor, which displays a high-resolution video feed into the left or right rondel of the instrument cluster when the driver uses the respective turn indicators. It is particularly handy at T-junctions to spot errant cyclists creeping alongside or to show where the curb is for those less spatially-aware.
There are six exterior colours from which to choose and just one (Essence Brown) is a standard, no-cost extra. Additional premium colours - Midnight Black, Runway Red, Graphite Grey, White Pearl and Mineral Blue are £660 cost options. This same colour palette applied to the PHEV Sorento, too.
Note to KIA UK: While I liked and appreciated the clever active cruise control, heated seats and steering wheel (now the norm on many mid- to upper-range SUVs), I would rather forego those for a satnav on a range-entry model such as this.
The Sorento's Options List
All UK Sorento models are comprehensively equipped, so much so that KIA UK offers no options list or kit packs for the car. Rather, there is an expansive list of accessories ranging from mud flaps, 18- and 19-inch alloy wheel designs, side steps, side trims, mirror caps and quite a lot more.
KIA Drive Mode Select
KIA's Drive Mode Select is standard across the 2021 Sorento range and enables you to choose the kind of drive you want. By letting you adjust components like steering response, gear-shift points, throttle suspension settings, you're able to choose between several driving styles.
ECO: By tightening shift points and lowering throttle, ECO drive mode gives you the best fuel efficiency your vehicle is able to achieve, while offering becalmed and unhurried progress.
SPORT: Unlike ECO, SPORT prioritises driver engagement. For many vehicles, this will mean loosening shift points and letting you enjoy higher RPMs while pressing on. You'll also have tighter steering response and enhanced throttle to get the most out of the powertrain.
SMART: This mode monitors your driving throughout the journey and changes based on when and under what conditions you are most likely to prefer one driving mode to the other. You may prefer ECO mode on your way to work, for instance, but want the thrill and quick pickup of SPORT mode through the backroads on your way home.
COMFORT (on models '3' and '4' with adaptive suspension): These models have to balance being a luxury car and a performance car. Selecting comfort mode allows you to enjoy a loosened suspension that mitigate road imperfections. Additionally, the engine noise will also be less apparent in this mode as you pootle along.
Practicality and luggage space
With the Sorento's 35mm increase in wheelbase, practicality has improved even more in what was already a large car. In fact, the previous Sorento was at the top of its class with its flexible seating and load-lugging ability. There's masses of space inside, seven seats come as standard and you can even fit a couple of adults in the third row for shorter trips.
The first two rows in the Sorento offer plentiful headroom and legroom, so there shouldn't be any complaints. Headroom for passengers in the third row has been improved too, and sliding row two slightly forward provides decent knee room way back there, which is a rarity.
Every passenger also gets their own cup holder and USB charging port to keep them and their devices topped up. This self-charging hybrid Sorento has its battery pack and electric motor located beneath the floor, where they have minimal impact on passenger or luggage space and benefits greatly the car's overall centre of gravity.
There are 606 litres of boot space with Row 3 stowed away, extending to 1,996 litres with rows two and three folded.
Towing
With its strong towing heritage, KIA is justifiably proud of the Sorento's lugging abilities and enjoys a loyal following within UK caravanning and equine communities. The 1.6-litre hybrid petrol Sorento can pull a 1,650kg braked trailer, while the strong diesel offers more capability, towing up to 2,500kg (an increase of 500kg on the previous Mk3 model) and both can accept a tow ball weight of 100kg.
Powerplants and drivetrains
1.6-litre self-charging hybrid
Big news for the new KIA Sorento is the introduction of a self-charging hybrid powerplant. It comprises of a 'Smartstream' 1.6-litre turbocharged petrol engine, a 1.49kW/h battery pack and 59bhp electric motor, giving it a combined total of 226bhp at 5,500rpm. It's mated to a six-speed automatic gearbox driving both axles and 0-62mph takes 8.9 seconds, making the hybrid slightly quicker than the diesel at full chat.
From a standstill, the electric motor makes the car feel quite eager, despite its bulky 2,006kg kerb weight. It certainly feels quick enough for a big SUV. However, the 1.6-litre petrol engine can sound rather strained as it nears the top of its rev range when demanding rapid acceleration.
On standard 17-in wheels with high-profile rubber, the '2' model hybrid is almost as economical as the diesel, returning a consumption figure of 40.9mpg on a (WLTP) combined cycle, emitting 158g/km of CO2 in the process.
2.2-litre diesel (non-hybrid)
Dismissing the 2.2-litre diesel as a carry-over from the old Sorento would be entirely understandable. However, the only similarity between the two is the displacement. The new 'Smartstream' oil-burner has been thoroughly redeveloped, with an aluminium cylinder block and other new parts that reduce weight and improve performance. It now has 200bhp and 440Nm of pulling power, so despite the Sorento's hefty kerb weight, it achieves a reasonable 9.6 seconds for the 0-62mph sprint.
This engine is reasonably economical and returns a combined consumption figure of 42.2mpg and 176g/km of CO2.
As standard, the diesel is paired with a new eight-speed dual-clutch automatic gearbox that's now a 'wet' clutch design for smoother shifts. Also with permanent all-wheel drive, the diesel feels like a good match for the Sorento and there's almost no clatter when starting the engine or under acceleration.
Plug-in petrol hybrid (PHEV)
A plug-in hybrid powertrain has now joined the UK Sorento range, priced from £44,995 – roughly £6,000 more than the standard hybrid Sorento. All PHEV models offer automatic transmission, AWD and seven-seat practicality and follow the exact same '2', '3' and '4' trim grades as the self-charging hybrid.
With an electric-only range of 35 miles and CO2 emissions of just 38g/km, the Sorento PHEV is eligible for a lowly 11% BiK (Benefit-in-Kind) tax rate.
The powertrain comprises a 177bhp turbocharged 1.6-litre petrol engine mated to a 90bhp electric motor, fed energy by a 13.8kWh battery, for a combined system output of 261bhp and 350Nm of torque. There is no diesel option for the PHEV Sorento.
On the road
Given that this is one of the larger SUVs among its rivals, the new KIA Sorento is super smooth, quiet to drive and altogether rather impressive considering it weighs over two metric tonnes in its underwear.
Around town, the initial spurt of electric power is handy coming out of junctions. As intimated, the petrol engine does sound a bit noisy when you rev hard, though. And while you can pull a small caravan with the hybrid, if you regularly pull something bigger or do lots of motorway miles, you'd be better served by the diesel.
Road and wind noise is minimal and even with a panoramic roof the cabin avoids sounding like an echo chamber.
On a twisty road traversed with a dollop of enthusiasm, the Sorento handles itself with refined maturity and with considerably less body roll that you might expect. You won't be setting lap times in the Sorento, but then why would you want to in a seven-seat hybrid SUV?
Off the road
If you plan on getting off the black stuff and don't mind getting your Sorento a little dirty, be assured that it will be more than up to the task.
Standard across the new Sorento range is KIA's enhanced Terrain Mode which gives a choice between mud, snow and sand for enhanced traction in slippery and challenging on- or off-road conditions. Self-levelling rear suspension is standard on '3' and '4' versions.
Ground clearance is key when it comes to off-road driving capability and this new Sorento offers 209 mm, which represents an additional 24mm more ride height than the Mk3 Sorento.
Equally important to an off-road-ready vehicle are crucial approach, departure and ramp break-over angles, which play a pivotal role in how capable it handles off-road obstacles or uneven terrain. Here again, the 2021 Sorento has useful angles to work with, in all three categories.
Test-drive stats
During the test week, I spent 12:33 hours piloting LD70 FLN over a total of 405 mixed-road miles at an average speed of 33mph. The average fuel consumption was recorded at 44.7mpg, which was a 9.3 per cent improvement over the official 40.9mpg (combined WLTP data) declared by KIA UK for this model specification.
Note: No attempt is made or conscious effort given to achieving an above-average mpg. However, the writer does deploy the cruise/active cruise control at all available opportunities.
Safety
The new KIA Sorento underwent the rigorous crash-testing regime at Euro NCAP in December 2020, and was awarded the full five stars. Essentially, the Sorento is well up-to-date for a 2021 SUV and performed well in the Safety Assist portion of its crash safety tests.
All models get all-round LED lighting, lane-keep assist, intelligent speed limit assist, trailer stability assist, driver attention warning, hill-start assist, downhill brake control, multi-collision brake assist, adaptive cruise control, seatbelt pretentioners and a tyre pressure monitoring system. In addition, the Sorento is fitted with six airbags (dual front, dual front seat-mounted side airbags and side curtain airbags with roll over sensor).
There is also Safe Exit Assist which will prevent the rear doors from opening if the vehicle detects an approaching hazard. This is perfect for families with young children. When it comes to fitting child seats, there are Isofix points on the outer two middle row seats and both rearmost seats.
Summary
The 2020 KIA Sorento is a practical SUV that is smart, competent, offers plenty of space, and comes with the latest tech and safety kit available, with the prospect of affordable running costs – whichever powertrain you choose.
As a practical family SUV, the new Sorento certainly ticks a whole host of important boxes and should be fitting for those who simply need a practical vehicle with flexible space for cargo and passengers and with enough low-down grunt to tow the family caravan or boat for those weekends away – when we next go 'out out', of course.
KEY FACTS: 2021 KIA Sorento '2':
Engine: Front-mounted, four-in-line, 1.6-litre turbocharged petrol.
Hybrid system: 1.49kW/h battery pack and 59bhp electric motor.
Combined Power / torque: 226bhp & 350Nm.
Transmission: Six-speed automatic.
Drive: Permanent all-wheel drive.
Acceleration: 0-62mph: 8.9 seconds.
Top speed: Limited to 119mph.
Fuel economy (combined WLTP): 40.9mpg.
Fuel tank capacity: 67 litres (14.7 UK gallons).
Theoretical range: Approx. 600 miles.
Ad-Blue tank capacity: N/A.
Emissions: 158 CO₂/km
First year VED: £530. Thereafter £150 pa.
P11D Value: £38,260.
2020/21 BiK (Benefit in Kind): 34%.
Kerb weight: 2,006kg
Luggage capacity (litres): 608 / 1,996.
Towing weight (braked/unbraked): 1,650kg / 650kg.
Tow ball weight: 100kg
Roof luggage weight: 75kg.
Service intervals: 12 months or 10,000 miles.
Warranty: 7-Year / 100,000 mile warranty (transferable).
Anti-perforation warranty: 12 years / unlimited mileage.
Paint warranty: 5 years / 100,000 miles.
Roadside assistance: 'KIAssist' 1 year.
Insurance groups: 24-27.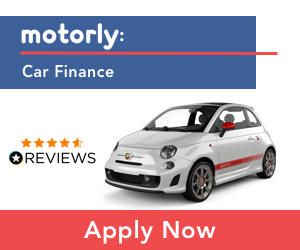 Tell us what you think!
If you enjoyed this article, please help spread the word by sharing it and leaving us a comment below. All opinions welcome and we respond to all comments, just keep it clean please.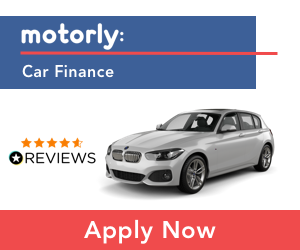 We have launched!
Your vehicles in a digital garage. MOT, Road Tax & Insurance renewal reminders!