Review: 2021 Toyota RAV4 Plug-in Hybrid
Model tested: RAV4 Plug-in Hybrid in 'Dynamic' trim (£47,395).
Also available in 'Dynamic Premium' trim (£50,895).
RAV4 self-charging Hybrid range starts from £31,090.
On sale now, first deliveries expected April, 2021.
In 90 words or less
The 2021 Toyota RAV4 PHEV builds on the RAV4 Hybrid and brings greater performance, a genuine 46-mile EV range and 4-in-1 drive mode capability. With 302bhp, it's the most potent RAV4 so far. Fuel consumption is +/- 280 mpg and emissions just 22g/km CO2. Engineers retuned the 2.5-litre petrol engine and endowed the PHEV with a newly developed 18.1kW/h lithium-ion battery to power two electric motors – one for each axle. As a result, all-wheel drive comes standard.
For an in-depth read, pop the kettle on and crack open the Hobnobs…
Background
Since its arrival in 1994, both the progress and appreciation of Toyota's RAV4 SUV has been well documented. The intervening 26 years have seen four generations of the model come and go, during which more than 228,000 units have been sold - and that's just in the UK. The car has been a self-charging (non-plug-in) hybrid since the fourth generation of 2013.
The current fifth-generation RAV4 hybrid was first shown at the Los Angeles Motor Show in 2018 and arrived on our shores in 2019. Even though it sold exceptionally well for Toyota in its hybrid form (attracting more than 120,000 customer orders in Western Europe in only its first year on sale), it was clear that it would also need a plug-in hybrid (PHEV) variant to properly compete in a rapidly growing PHEV market. We didn't have to wait too long as it arrived just earlier this year.
The regular hybrid RAV4 (from £31,090) will continue to be available alongside this new PHEV variant, which is the subject of our first-drive impression this week. It is priced from a somewhat hefty £47,395, which could become the model's Achilles' heel. I sincerely hope not, because there's plenty to like - and it's rather quick, too.
In another life, I used to travel to sunnier climes around the Mediterranean to drive new cars. However, in continuance of this one, I recently popped up to Toyota UK's press car facility in Crawley, West Sussex, to spend a few hours in 'GY70 ZNE' – a RAV4 PHEV presented in Dynamic trim and finished in 'Decuma Grey' bi-tone. To be fair, it was a good a reason as any to leave the house.
Rivals
Pricewise, the nearest rivals to the RAV4 PHEV (from £47,395) would include the premium offerings of Land Rover Discovery Sport P300e PHEV (from £47,000), the BMW X3 xDrive30e (from £49,250), followed by the Volvo XC60 Recharge PHEV (from £51,340).
Less expensive plug-in hybrid SUV rivals should include the all-new KIA Sorento PHEV (from £44,995), the Peugeot 3008 Allure PHEV (from £37,310), the ageing Mitsubishi Outlander PHEV (from £35,815) and finally the excellent KIA Niro PHEV (from £30,515).
The electric-only ranges of all those do vary, but the 'car in front' here is the Toyota RAV4 PHEV with its 46 miles.
Exterior
Toyota's current iteration of its RAV4 is quite a handsome car – not a description I would have used when its chiselled, Lexus-like angularity was first shown at the New York Motor Show in March, 2018. However, it's purposeful and composed stance along with its Jeep-like squared-off wheel arches have grown on me over time.
There is little to distinguish this RAV4 over the regular, non-plug-in hybrid. There is some 'PHEV' badge work, an additional 'filler' flap for the charging socket, a metal-look finish to the lower front moulding and rear garnish above the licence plate, dark chrome detailing in the headlight units and dark plating for the front grille, that's about it. Oh, and the rear skid plate is painted black. 
Both trims of the PHEV RAV4 are fitted with bespoke 19-inch alloy wheels as standard. The introduction of the PHEV model brings a new 'Scarlet Flare' body colour to the full RAV4 range. The new colour is offered in a bi-tone finish with a black roof and pillars.
Interior
The RAV4 has always had a strong focus on being practical and sturdy and delivers a true 'built to last' feel that makes it ideal if you're looking at this Toyota as a family car.
In terms of overall space and layout, the RAV4 PHEV is no different to the hybrid model. It's spacious throughout, with plenty of room in the rear for adults to get comfortable. There's also a useful storage area to tuck away the supplied recharging cables.
The seats get some new upholstery and unique stitching and anyone coming from the standard hybrid car will feel right at home. It feels built to a good standard, if not quite as high-end as some of this car's similarly priced premium rivals.
The touchscreen is still a bit laggy and not as responsive as those same rivals, but there's Apple CarPlay and Android Auto now, which means you can control all of your phone's functions via the simple menus, or using voice control.
I have no complaints about the rest of the layout, though, with intuitive manual rotary dials for the climate controls and plenty of adjustment in the driver's seat – making it really easy to get comfortable. Visibility is quite good for a car of this type and aided by the standard-fit reversing camera and all-round parking sensors.
Sitting in the driver's seat, you'll struggle to tell the standard RAV4 and its plug-in sibling apart. Aside from a couple of PHEV-specific dials and some unique seat fabric, it feels very familiar inside.
Practicality & Space
The new PHEV model shares the same external dimensions as the hybrid. There is a slight 60-litre decrease in the load space capacity, with the floor being raised by 35mm. Still, at 520 litres the volume remains competitive with rivals in the segment. Fold down row two and a cavernous 1,630 litres become available – ideal for the IKEA run or those trips to your local recycling centre.
The boot floor is flat and has additional storage space for the charging cable beneath the deck board. The load surface remains flat when the rear seats (divided 60:40) are folded and a flush joint with the rear finish plate makes it easy to slide heavy items into place.
With no awkward intrusions in the side of the load area, the space is practical for carrying large items. Towing capacity is a maximum 1,500kgs with a braked trailer and there is no reduction in the size of the fuel tank at 55 litres across the full RAV4 line-up.
Trim Grades & Equipment
In terms of trim levels, there are just two to choose from – Dynamic and Dynamic Premium. Their respective prices are indicative of how exceptionally well-equipped both models are.
Dynamic models get a host of safety kit, along with a nine-inch touchscreen with all the bells and whistles, adaptive cruise control, dual-zone air con, navigation, a reversing camera, automatic lights/wipers, heated front and rear seats, wireless phone charging, Apple CarPlay and Android Auto connectivity, plus a powered tailgate. 
Find a further £3,500 for Dynamic Premium and you add leather seats, a panoramic sunroof, a nine-speaker JBL sound system, a head-up display and heated/cooled front seats.
Three bi-tone metallic paint colours (Obsidian Blue, Silver Blade and Decuma Grey) are available at no extra cost, while the two pearlescent bi-tone colours detailed below incur a premium charge.
The Options List
Both the Dynamic and Dynamic Premium trim levels offer the same options and Packs:
Pearlescent paint (Scarlet Flare bi-tone / White Pearl bi-tone: £310.
Essential Protection Pack: Boot liner, mud flaps, chrome bumper protection plate (£249).
Protection+ Pack: Above, plus rubber mats (£299).
Chrome Pack: Chrome side sills and lower tailgate garnish (£399).
Side steps: Black with chrome detail (£499).
Detachable tow bar: Seven- or 13-pin primary hook-up (£599).
Powerplant & Transmission
The current RAV4 is based on the new GA-K platform which was developed with both normal hybrid and plug-in hybrid applications in mind. The basics of this new RAV4 PHEV are the same as the hybrid model; it uses an unchanged 2.5-litre four-cylinder petrol engine, while the rear electric motor is the same size.
There are several important changes, though, including the electric motor on the front axle increasing from 88kW to 134kW, while the size of the battery is significantly larger – rising from 1.1kW/h to 18.1kW/h. 
Combined, this four-wheel-drive RAV4 PHEV produces an impressive 302bhp – 83bhp more than the standard hybrid, and a figure which makes it one of Toyota's most powerful models on sale today. The sprint from 0-60mph takes just 5.8 seconds and flat out arrives at 112mph. 
But the large battery also means it can travel for 46 miles on electricity alone, which could allow for some impressively low running costs – Toyota claims a fuel economy figure of 282.4mpg, with CO2 emissions of 22g/km.
Drive modes
There is a choice of four driving modes on the new RAV4 PHEV, which might sound a tad fussy but in reality, they all work very well on the road:
EV (fully electric vehicle) mode
HV (hybrid vehicle) mode
Auto EV/HV mode
Charging mode
At each start of the car, it will default to pure EV mode, providing a silent and becalmed pull away. Provided there's enough juice in the battery you can travel at speeds of up to 84mph and even if you kick down the accelerator to summon a well of power, the internal combustion engine (ICE) won't fire up.
Toyota claims a 0-62mph time of 10 seconds when running on battery power and performance is brisk enough to join - and keep pace with - flowing traffic. Throttle response is excellent and forward progress arrives in a smooth, seamless fashion. When the limit of EV range is reached, the vehicle automatically switches to HV mode.
The Auto EV/HV mode is effectively the same as regular EV mode, apart from the fact that the ICE will awaken if you really mash the throttle. The transition from one power source to another is smartly governed and the well-insulated ICE will only makes itself heard if you stand on the throttle for prolonged periods of time.
Then there's HV mode, where the RAV4 PHEV runs as a regular hybrid (and a quick one at that), and finally there's Charge mode, which, well, charges the battery up while you're pootling along using the ICE.
On the Road
I spent around four hours in the new RAV4 PHEV, in a 94-mile circular route from Crawley over to Goodwood near Chichester, returning via a different route. The drive included mixed motorways, A and B roads. Instead of the usual five-star fayre at a blissfully warm Spanish bodega up near Ronda, I hunkered down opposite the Goodwood race course and enjoyed a tasty packed lunch.
To be fair, I don't quite know why Toyota blessed the RAV4 PHEV with 302bhp, which – in comparison with its rivals – is rather excessive. It even has more power than a range-entry Porsche Cayman (296bhp). However, all that power certainly makes this RAV4 to feel rather brisk behind the wheel, though it's not quite as quick as you might expect due to the weight of the batteries. To be sure, this is no sports car and is best driven in a calm and collected manner.
A host of settings via the drive modes described above allow you to choose how to make best use of that electricity, but it's easiest to leave the car in the automatic setting, as it's able to intelligently pick the best moments to use this. However, even when the battery is depleted, it's able to still run as a hybrid and make the most of energy recuperation. 
The Toyota RAV4 PHEV is quiet, comfortable and safe. It's easy to drive around town and super-refined on the motorway and behaves itself through the twisties, though you do feel the weight of the battery underneath the car. The way the hybrid system mixes power from the petrol engine and electric motor is exemplary.
Recharging
Depending on your usage, the Toyota RAV4 PHEV will save you thousands of pounds in running costs compared to a conventional petrol, diesel or non-plug-in hybrid car.
With one of the longest pure-electric ranges in the family SUV class (46 miles), you can travel further without using fuel. But, as is the case with all plug-in hybrids, you'll need regular and unhindered access to a charging socket to realise those cost advantages – otherwise you're just lugging around heavy electric motors and battery pack without reaping any of the benefits. 
There wasn't an opportunity to plug in the RAV4 PHEV during the test drive. However, the car is equipped with an on-board fast-charger that can support up to 6.6kW without compromising the battery's durability. Like most plug-in hybrids, there's no option for rapid charging.
As standard, it is supplied with a Type2/Mode2 cable for connection to 10Amp domestic 3-pin power supply, which enables a recharge in seven and a half hours – comfortably achievable overnight or at the workplace during the day.
Alternatively, if you install a 7.5kW wallbox at home, it will take just two and a half hours to fully recharge.
Safety
The fifth-generation RAV4 hybrid received a full five star rating from crash test safety boffins EuroNCAP when tested in April 2019. As standard, the new RAV4 Plug-in benefits from the latest generation Toyota Safety Sense 2 active safety and driver assistance systems.
Using a camera mounted in the windscreen and a radar on the front of the car, the RAV4 features a wealth of standard safety equipment including a Pre-Collision System (essentially autonomous emergency braking) with pedestrian detection, adaptive cruise control, lane departure alert with steering assist, road sign assist and automatic high beam. Isofix points are situated on the outer rear seats and are easy to access.
SUMMARY
From its strong performance to its class-leading electric-only range, things have not been done by halves here. However, with it comes a rather steep price and while this might be hard for private buyers to stomach, it makes this Toyota more appealing than ever for company car drivers.
With its roomy interior, good driving experience and generous standard kit, there is certainly plenty for going for this RAV4 PHEV and Toyota shouldn't have a problem selling all 4,000 units it intends to during its first year on sale.
KEY FACTS: Toyota RAV4 Plug-in Hybrid Dynamic
Engine: Front-mounted, four in line, 2.5-litre petrol (Code A25A-FXS).
Actual displacement: 2,487 cubic centimetres.
Engine: Power / torque: 182 bhp @ 6,000 rpm / 227 Nm @ 3,200 - 3,700 rpm.
Electric motor (front): 177 bhp / 270 Nm.
Electric motor (rear): 53 bhp / 121 Nm.
Total system power output: 302 bhp.
Hybrid battery: Type Lithium-ion / Nominal voltage 355.2 / Capacity (kWh) 18.1.
On-board charger 6.6 kW.
Transmission: e-CVT automatic.
Acceleration: 0-62mph: 5.8 seconds.
Top speed: Limited to 112 mph.
MPG (combined WLTP): 282.5.
Fuel tank capacity: 55 litres (12.0 UK gallons).
Theoretical range: Approx. 3,384 miles.
EV mode driving range: 46.3 miles
Ad-Blue tank capacity: N/A.
Emissions: 22.0 CO₂/km
First year VED: £0.
P11D Value: £47,340.
2020/21 BiK (Benefit in Kind): 6%.
Kerb weight: 1,910 kg / 1,975 (Dynamic Premium trim)
Luggage capacity: 520 / 1,630 litres.
Towing weight (braked/unbraked) kg: 1,500 / 750.
Roof luggage weight: 90 kg.
Service intervals: 12 months or 10,000 miles, whichever occurs first.
Hybrid system warranty: 15 years (when full official service schedule is adhered to).
Warranty & roadside assistance: 5 years / 100,000 miles.
Paint / Body protection warranty: 3 / 12 years.
Insurance group: 34E.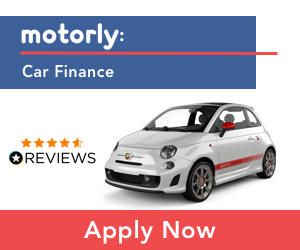 Tell us what you think!
If you enjoyed this article, please help spread the word by sharing it and leaving us a comment below. All opinions welcome and we respond to all comments, just keep it clean please.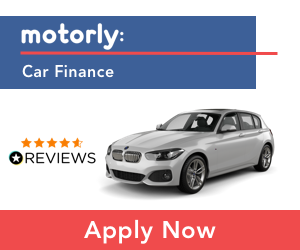 We have launched!
Your vehicles in a digital garage. MOT, Road Tax & Insurance renewal reminders!