Review: Audi e-tron GT quattro
Sharing the same J1 platform as the Porsche Taycan, the all-electric Audi e-tron GT has more performance than most will ever need and the ability to entertain on a twisty road. But, does it present a threat to Tesla's Model 6? Perhaps…but mostly, no.
Tested: 2021 Audi e-tron GT quattro, priced from £82,150 (Vorsprung £108,250).
The Audi RS e-tron GT is priced from £113,200.
On sale since: May, 2021.
Background
A prototype of the Audi e-tron GT concept was displayed for the first time in November 2018 in Los Angeles. It was a preview study of the third fully-electric car built by Audi after the e-tron and e-tron Sportback SUVs. 
The Audi e-tron GT, which comes in 'standard' and white-knuckle 'RS' form – is the first electric Audi to wear the marque's famous RS badge. Although it shares around 40% of its parts with Porsche Taycan, it's more akin to an electrified Audi A7, given it's a large, very quick, four-door gran tourer…that just happens to be electric.
Did you know?
In the 2019 superhero film Avengers: Endgame, Tony Stark (played by Robert Downey Jr) drove a black Audi e-tron GT. At that time, the car was still very much a concept and Marvel Studios commissioned Audi to manufacture a prototype specifically for the film. Robert Downey Jr. drove that very prototype to the film's premiere in Los Angeles.
Exterior
The final production version of the Audi e-tron GT extensively recreated the design of the concept car, with muscular wheel arches, aggressively styled headlights and a large hexagonal radiator grille imitation. The gently sloping roofline ends with one-piece tail lights connected by a luminous strip. However, unlike the concept, the production car has visible door handles.
All the familiar Audi styling elements are present but the bodywork has been stretched to give the GT a wide and low stance, swollen wheel arches and a coupe-like roofline. It looks fast even when it isn't moving.
The sporting RS model comes with a whole range of upgrades to reflect its status as the ultimate e-tron GT. It's visually different with a restyled bonnet and a sportier-looking body kit.
The front bumper is also deeper, while at the rear you get a less subtle-looking diffuser. Adaptive dampers lower the car at speed, while laser headlight technology on the RS will make night driving easier.
Interior
The interior is first-rate Audi fare, even if it can't quite match the drama when you're standing outside the car. It all looks rather conservative inside but with pin-sharp design and plenty of high-tech features, it'll tick a lot of boxes for executive buyers seeking elements of style and sophistication.
The car comes fully loaded with tech like a head-up display, 12.3-inch digital cockpit and a B&O sound system, along with the latest driver-assist systems. 
As an EV, the e-tron GT ticks the zero-emission box but Audi's big saloon car does more to be sustainable than just running on electricity; it also features floor mats made from recycled nylon fishing nets and has a fully vegan interior. This uses synthetic leather that looks and feels convincing, despite its man-made properties.
The car's length doesn't translate to a hugely spacious cabin, however. The tapering roofline means passenger space is restricted and, while fine for kids, getting child seats in and out can prove challenging. The boot, while pretty big on paper, it's hampered by the tight opening. At least there's a further 85-or-so litres in the nose, providing space for the charge cables.
Oddly, the e-tron GT loses Audi's current three-screen set-up, but you still get the latest 12.3-inch Virtual Cockpit instrumentation as well as a generously-proportioned 10.1-inch central screen for the infotainment set-up. As a trade-off there are physical buttons for the climate control system rather than touchscreen controls (hurrah!). 
The view out is pretty good all round, although the rear window is little more than a porthole, so smart money suggests selecting the surround view camera from the options list.
Boot space
The boot measures a respectable 405 litres on the standard GT. Like the Tesla Model S, the e-tron GT has a boot lid rather than a hatchback, so it's unlikely owners will be able to fit bulky items through the opening. Fold its rear seats down and this expands to 1,171 litres, making it possible to carry more bulky items.
At least there's a further 85 litres available under the e-tron's bonnet. This is a decent, deep cubby that's perfect for storing the car's charge cables or a couple of soft weekend bags.
Trim grades & Models
There are two models of the Audi e-tron GT; the 'standard' GT quattro and a Vorsprung variant.
Equipment levels are strong as you'd expect on a high-end Audi. There are heated seats, user-configurable interior lighting, an optional head-up display and you can control all of this via the screens, buttons on the wheel and by Audi's latest iteration of its voice recognition system. You can also specify it with an autonomous self-parking system.
There are vegan trim options including Dinamica and Cascade, which are supposed to feel like Alcantara and wool. Plus the carpets and mats are made from Econyl, a material made from recycled nylon.
The more-sporting RS e-tron GT is available with microfibre trim for the dashboard and contrasting stitching for the steering wheel and centre console. However, should you want open-pore walnut or carbon fibre they're all there for you.
Other than that though there isn't much to separate the two cars, even the dial screen is restricted to classic, sport, and e-tron layouts, no special RS mode like we've come to expect in faster Audis.
Powertrain and transmission
It might weigh as much as a luxury SUV, but the dual electric motors fitted in the e-tron GT give it a total of 469 bhp under normal driving conditions, or 523 bhp for 2.5 seconds with over-boost deployed, should the mood so take you.
Use launch control and the 0-62 mph time is just 4.1 seconds, while top speed is 152 mph. Not quite as ludicrous as Tesla's Model S, which manages 0-60 mph in 2.3 seconds, but more than fast enough for most drivers. The RS e-tron GT has an even more impressive 590 bhp (637 bhp with over-boost), for a 0-62 mph time of 3.3 seconds. Both models feature a 93kW/h battery as standard.
The optional sound package makes the e-tron GT sound like a sports car too. This is thanks to digital 'engine' and 'exhaust' sounds that are not only audible inside the car but also to anyone admiring the car as it glides past. It won't be to all tastes but it helps make the e-tron GT feel like a performance Audi that happens to run on electricity.
Audi says the standard e-tron GT will be able to cover around 295 miles between charges, while the hot RS e-tron GT model offers a range of 280 miles. Both figures will vary according to the ambient temperature and style of driving.
Charging
With a 7kW home wallbox a full charge takes around 14 hours, while a top-up from a 50kW fast charger takes up to 100 minutes. Plug in to a 150kW charger and the charging time slashes to 30 minutes. If you find a 350kW rapid you could add 60 miles of charge in five minutes.
On the road
Out on the open road, the car's acceleration is addictive, with a sustained surge that will have passengers laughing in disbelief – and fear. One surprise is that, while light, the steering is better than that of many other Audis, with genuine feel; it makes it very easy to place the car precisely when driving quickly.
There's almost nothing in the way of body lean to betray the fact the GT weighs more than two tonnes either. Four-wheel steering also helps the five-metre-long GT feel nimble and able to turn as tightly as a family hatchback. 
There are Efficiency, Comfort, Dynamic and Individual driving modes, which have an appreciable effect on the suspension, throttle response and electronics. Comfort mode is good, with a compliant ride even on crusty British roads, while Dynamic makes the car feel sharper but still refined.
My only real gripe is the braking recuperation, which has two levels controlled by wheel paddles and both could be much stronger. There's currently no option for one-pedal driving, so perhaps this might be added in a future software update. 
Reliability and safety
Being early days, it's a tad tricky to assess reliability. The engineering is hugely impressive and the e-tron GT is even built on the same production line as the Audi R8 supercar. That means its build quality is likely to be second-to-none. If there are any glitches, there should also be the possibility of fixing them with over-the-air software updates because so many of the car's systems are now electronic.
The Audi e-tron GT has yet to be assessed by the safety boffins at Euro NCAP, but it will be reassuring to know that the technically similar Porsche Taycan already scored a five-star safety rating in 2019 and we see no reason why the Audi wouldn't perform just as well or better.
The e-tron GT is available with lots of the latest safety equipment, though it's worth noting that some of it is optional on the entry-level trims. A Tour Pack adds features like adaptive cruise control and traffic-sign recognition, while a City Assist Pack brings lane change and exit warnings, along with warnings for front and rear traffic that's crossing the car's path.
Choosing the Vorsprung trim adds a long list of safety features, from Matrix LED headlights with laser light technology that adapt to the road and traffic conditions, to Night Vision that helps spot animals, pedestrians and cyclists in poor visibility. A head-up display and self-parking is also added, along with the aforementioned Tour Pack and City Assist Pack. Its adaptive cruise control with Emergency Assist can help bring the car to a safe stop if the driver is incapacitated.
Summary
The Audi e-tron GT is a large four-door, four-seater car able to accommodate four adults in comfort over long distances and, for that task it is an absolute joy.
Its size and two-tonne bulk mean it doesn't feel as spritely and quick to react as a sports car but forget the performance figures – this is a super-fast saloon – and, as such, is a wonderful way to travel.
Perhaps what's most commendable is that the Audi e-tron GT, despite sharing the architecture of the Taycan, is a hugely different car to the Porsche. And this bodes well for those worried about manufacturers sharing EV platforms. Here you have a true grand tourer built for eating up the miles in serious comfort and style. Audi's new flagship is an assured success.
Four main gripes: It's expensive, a range of around 350 miles would be more suited to the raison d'etre of the car, the brake regen could offer more bite and it's a tad too cosy at the back for full-sized adults.
Because you're here and you have been, thanks for reading.
KEY FACTS: Audi e-tron GT quattro
Powertrain: Dual electric motors, one for each axle.
Power: 469 bhp.
Battery: 93kW/h.
Range: 290 miles.
Drive: Quattro all-wheel drive.
Transmission: One-speed automatic.
Acceleration: 0-62mph: 4.1 seconds.
Top speed: Limited to 152 mph.
First year VED: £0.
P11D Value: £81,235.
2021> BiK (Benefit in Kind): 1%.
Kerb weight: 2,350 kg
Luggage capacity: 85 / 405 / 1,171 litres.
Service intervals: 19,000 miles or 2 years, whichever comes first.
Vehicle / Paint / Anti-Perforation Warranty: 3 years or 60,000 miles / 3yrs / 12yrs
Insurance group: 50.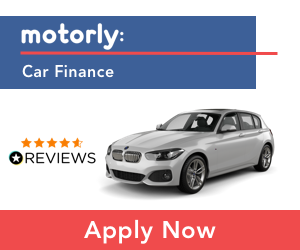 Tell us what you think!
If you enjoyed this article, please help spread the word by sharing it and leaving us a comment below. All opinions welcome and we respond to all comments, just keep it clean please.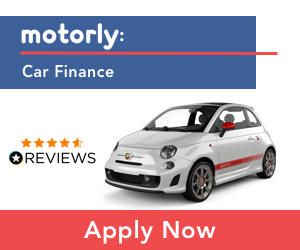 We have launched!
Your vehicles in a digital garage. MOT, Road Tax & Insurance renewal reminders!