Review: Audi Q4 e-tron
Q4 e-tron prices range from £40,035 to £64,355.
Variant tested: Audi Q4 e-tron 40 Edition 1, from £50,470.
Available since June, 2021.
Introduction
The Audi Q4 e-tron is an all-electric luxury SUV first shown as a near-series concept vehicle at Geneva Motor Show in 2019.
Both it and its coupé-styled Sportback sibling ride on the Volkswagen Group electric MEB platform and is Audi UK's third fully-electric model in the Audi e-tron series after the Audi e-tron and e-tron GT.
Production of the Q4 e-tron began in March 2021, with the full reveal of the series production version following swiftly in April 2021.
There is every chance the Audi Q4 e-tron could be the all-electric car that swings you over to the EV lifestyle. The German marque boldly predicts that this large, fully-electric SUV will quickly become the second-best-selling Audi model after its ubiquitous A3 hatchback. However, the Nissan Juke is evidence that popularity is far from a guarantee of greatness?
As is common with all Volkswagen Auto Group vehicles, under the skin the Audi A4 e-tron is closely related to the Skoda Enyaq and Volkswagen ID.4, which is no bad starting point, to be sure. While the range-entry '35' model has a comparatively modest 212-mile range, the '40' and '50' versions each have a combined WLTP range of 300 miles or more on a charge.
Compared with other premium-badged all-electric SUVs such as the BMW iX3 and Volvo's XC40 P8 Recharge, the Q4 e-tron is also reasonably priced. As with the Volvo, AWD is available on your Q4 e-tron if you need extra traction, but you'll have to step up to the more powerful '50' version to do so.
Interior
It's the Audi Q4 e-tron's interior that really sets it apart from other MEB-based alternatives. It's typically high-quality, high-class Audi, with plenty of 'feel-good' factors and not a flimsy finish to be seen. The comparatively tacky Ford 'Mustang' Mach-E or Tesla's sterile Model 3 are on a lesser scale altogether.
For a deeper toy box and more luxury, look for a top-spec Vorsprung model. With its Nappa leather sports seats, premium sound system and panoramic glass sun roof, it ticks the 'posh electric SUV' box very well indeed.
On the practicality front, the Audi Q4 e-tron has a pleasingly capacious cabin. There's loads of room for those in the front to get comfortable and grownups who find themselves relegated to the back of the bus won't be overly disappointed.
There's a huge centre console in the front (with a generous glove box and a pair of cup holders), while a floating gear selector adds to the feeling of space. Nippers will be more than comfortable in the back and there are Isofix child-seat mounting points on both outer rear seats.
The Q4 e-tron has a seats-up boot capacity of 520 litres, which is less than what you'll get in both a Volkswagen ID.4 and a Skoda Enyaq. Still, a flat floor and a wide opening makes it very easy to load and if you collapse the rear seats down, a sizeable 1,490 litres of space becomes available.
On the infotainment front, all Q4 e-tron models come with the same 10.1-inch nav system, which is easy to use and feels as premium and up-to-date as you'd expect. Apple CarPlay and Android Auto are standard, too, so you can mirror features from your smartphone onto the car's infotainment display.
We like the physical buttons for the climate control system – they might not be futuristic or add to the minimalist vibe, but they're much less frustrating to use than the cumbersome touch-sensitive sliding bar you'll encounter in the Volkswagen ID.4.
Vorsprung models get a fancy augmented-reality head-up display (available as part of the Technology Pack – an option on lesser trim levels). While this is a useful feature (it points in the direction you need to drive when following the nav), it's unlikely to be worth the extra expense.
Trim grades and option packages
Buyers can choose from a range of distinct trim levels: Sport, S line, Edition 1 (as tested) and Vorsprung. As always, the toy box gets deeper the further up the range-walk you go.
Even though Sport is the range-entry model, it still comes equipped with LED headlamps, a 10.1-inch MMI infotainment screen, triple-zone automatic air conditioning with remote preconditioning and aerodynamic 19-inch alloy wheels.
Early indications suggest the S Line model is the most popular and gains 20-inch alloy wheels, sportier-looking front and rear bumpers and lowered suspension. The special Edition 1 trim is a more elaborate offering, with Matrix LED headlights and unique interior and exterior trim.
The top-end Vorsprung trim adds 21-inch wheels, Nappa leather-trimmed seats and a more comprehensive driver-assistance package.
Option packages include a 'Comfort and Sound Pack' (£1,295) which combines a reverse camera, an advanced parking system, adaptive cruise control/speed limiter and a SONOS premium sound system. There's also a 'Technology Pack' (£1,050) which brings Audi's augmented reality head-up display, the Audi Virtual Cockpit Plus and a 12V socket and 2 x USB-C connections in the rear. Both packs are standard on the Vorsprung model.
Powertrain and transmission
The range starts with the Q4 35 e-tron, which uses a small 55kWh battery to provide an electric range of 208 miles. The Audi Q4 40 e-tron (as tested) is equipped with a larger 82kWh battery and a more powerful electric motor, providing faster acceleration and increasing range to an impressive 316 miles.
At the top of the range from a drivetrain perspective, the Q4 50 e-tron Quattro uses the same 82kWh battery, but powers a motor on each axle. That means its four-wheel drive, with a maximum output of 295bhp and 460Nm of torque. It'll accelerate to 62mph in 6.2 seconds, but you won't be doing that regularly if you want to get anywhere near its official 298-mile range.
Unlike many electric vehicles, you can tow a maximum weight of 750kg unbraked, and still pop 75kg in the rooftop box.
Charging
You can charge the Q4 e-tron from a home wallbox or a public charger, or even using a regular three-pin socket. A cable is included for this, but it'll take at least a full day of charging. If you have a regular 7kW wallbox it'll refill the battery from empty in 7.5 hours, using the included type 2 cable.
Alternatively, you can use a public fast charger, which will be quicker but more expensive. Recharging the 35 e-tron will take 38 minutes using a 100kW charger, and the same time for the 40 e-tron and 50 e-tron if you use a 125kW charger.
On the road
The Q4 e-tron might not be going for the sporty vibe of some all-electric cars, but it is actually surprisingly good to drive. To call it engaging is probably a misnomer, but the underfloor battery bank affords a low centre of gravity that makes for decent handling.
While the steering isn't pin sharp, it feels keen to turn in and has an agility that a lot of other SUVs would be grateful for. The ride is comfortable too; you'll feel larger lumps and bumps from bad road surfaces as they shudder into the cabin, but the supple suspension easily takes the sting out of most crusty surfaces.
There are different drive modes, which adjust the reaction of the steering and accelerator, but there's not a huge amount of difference between them.
Many customers will find that when it comes to power, the sweet spot is the middle '40' option as tested, which also gives the maximum range of 316 miles. The single motor generates 204 horsepower and it makes for instant zip when you push the accelerator. That initial surge subsides a bit once you're moving, but it's still enough for overtakes and getting up to speed on a motorway.
Reliability and safety
Being early days, it's a little too soon to talk reliability. However, results from the latest round of testing by crash-test boffins EuroNCAP awarded all variants of the Q4 e-tron a full five stars.
All models are equipped with some of the latest safety features, including automatic emergency braking, which will intervene if you don't respond to a seemingly imminent collision. You also get lane departure warning to stop you inadvertently drifting out of your lane, and a "swerve assist and turn assist" feature, which helps you keep the car under control during extreme emergency manoeuvring.
More safety features are available on higher-spec models, including features to detect oncoming traffic when you're reversing out of a space, and sensors to tell you if someone's in your blind spot.
Summary
In the Q4 e-tron, has Audi found the ideal medium of electric SUVs when it comes to customer appeal? It could well have…
It's spacious, but not too big. It's got premium appeal, but leasing deals aren't too expensive. It's good to drive, but it's not too hard core. In addition, there's more choice of trim and power/range than you get with most of its rivals.
Gripe: Cheeky charging extra for 12v connector and USB sockets - it's 2021!
Because you're here and you have been, thanks for reading.
KEY FACTS: Audi e-tron '40' Edition 1
Powertrain: Single electric motor.
Power: 201bhp.
Battery: 82kW/h.
Range: 316 miles.
Drive: Rear-wheel drive.
Transmission: One-speed automatic.
Acceleration: 0-62mph: 8.5 seconds.
Top speed: 99 mph.
First year VED: £0.
Eligible for OLEV grant: No
2021/22 BiK (Benefit in Kind): 1%.
Kerb weight(unladen): 2,050 kg
Luggage capacity: 520 / 1,490 litres.
Service intervals: 19,000 miles or 2 years, whichever comes first.
Vehicle / Paint / Anti-Perforation Warranty: 3 years or 60,000 miles / 3yrs / 12yrs
Insurance group: 28.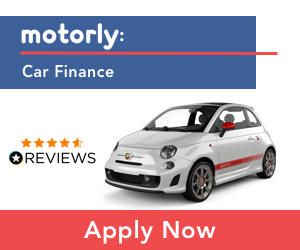 Tell us what you think!
If you enjoyed this article, please help spread the word by sharing it and leaving us a comment below. All opinions welcome and we respond to all comments, just keep it clean please.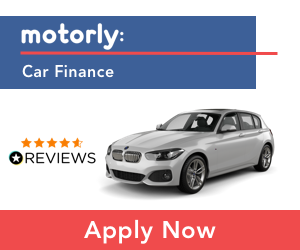 We have launched!
Your vehicles in a digital garage. MOT, Road Tax & Insurance renewal reminders!