Review: Audi Q5 2021 Sportback
Audi's designers have recently given the Sportback treatment to both the Q3 and the e-tron, and now, it's the recently refreshed Q5 SUV's turn to have a subtle redesign of its derrière…
Tested: 2021 Audi Q5 Sportback 45 TFSI quattro 265PS S line S tronic, priced from £49,640.
Audi Q5 Sportback from £47,090 (Sport trim) to £65,130 (Vorsprung trim).
On sale since: April, 2021.
Background
The coupe-inspired SUV genre is growing unchecked as manufacturers scramble to ape the trend started by BMW's X6, followed by the X4. Little surprise then that Audi subsequently introduced the Q3 Sportback to add some fizz to the Q3 SUV. Now, its big brother is here. Meet the Q5 Sportback.
The formula is familiar: take a Q5, give it a sleek, coupe-like silhouette at the cost of a bit of rear headroom and boot space and make it a bit more engaging to drive. Oh, and charge around £2,400 more.
Exterior
The standard Audi Q5 is one of the sharpest SUV's in the class. It has a clean six-sided grille, slim LED headlights and additional sharp detailing on the side profile and rear bumper to give it its unique look. But the Sportback model notches up that already pretty styling even further.
The Sportback's signature piece is its sloped rear end that folds into a restyled bumper with extra chrome detailing. From the side profile especially, it's easy to see the sleek new shape compared to the traditional profile of its Q5 sibling. And the optional Navarra Blue metallic paint (£675) and handsome 20-inch wheels enhance the sporty styling.
By and large, the design of the Q5 Sportback is far less fussy than the competitive X4 or GLC. I rather like the subtle approach and, frankly, no-one does subtle like Audi does subtle.
Interior
Everything customers like about the regular Q5 SUV remains, including an identical and excellent interior that oozes Germanic quality, fit and finish…from the premium feel of the materials to the way they're stitched together. There's plenty of space, attractive seats and two large screens.
The 10.1-inch central display is now a touchscreen, which is handy for tapping in addresses while stationary, but I wish it still had a control wheel to make it easier to use on the move. The 12.3-inch instrument display is among the best available, with clear and customisable graphics.
While the Sportback does lose some rear headroom compared to the traditional Q5, the second row doesn't feel at all cramped. Okay, the Merc GLC has two centimetres more headroom and the BMW X4 matches the Q5, Audi's clever packaging makes the Sportback feel airy and more spacious by comparison.
Rear seat passengers are also treated to climate controls and drinks holders from the middle seat armrest. Luggage space measures in at 510 and 1,480 litres versus 550 and 1,550-litres for the regular Q5. It's enough of a difference to notice, but not enough to really care.
Infotainment and technology
The infotainment is a strong point on the Q5 Sportback. While I do miss the click wheel of the old Audi MMI system, the operation of the 10.1-inch central touchscreen is refined. The graphics are razor-sharp and it's very slick to swipe and prod through menus, while every version of the Q5 Sportback comes with navigation and Audi Connect live services as standard, enabling remote control and monitoring of key vehicle functions via your smartphone.
Drivers can also benefit from Audi's enhanced voice control, activated by saying 'Hey Audi'. The system is able to access information from the cloud to answer a wide range of vital questions such as 'Where is the nearest fuel station?' or 'What's the weather forecast?'.
Alongside the central display is Audi's 12.3-inch virtual cockpit. After all these years, it's still one of the best digital instrument panels on the market. It's easy to interact with via the scrolling wheels on the steering wheel, and it can broadcast full- screen Google Earth mapping data just below the driver's eye line.
Trim grades
Trim levels available on the Q5 Sportback are Sport, S line, Edition One and Vorsprung for petrol and diesel models.
On the range-entry Sport trim, buyers get LED headlights, 18-inch alloy wheels, a 12.3-inch digital instrument cluster, all-round parking sensors and rear-view camera as standard. The S line trim as tested is likely to be very popular and may be the sweet spot of the line-up, thanks to its sporty looks, 19-inch wheels and matrix LED headlights for around £2,500 extra. Sport and S line versions will likely see the lowest depreciation when it comes to trading the car in.
Edition One brings bigger wheels, black exterior trim, a flat-bottomed steering wheel, Nappa leather upholstery and extended ambient lighting. The range-topping Vorsprung trim adds some luxuries like a panoramic sunroof, black exterior trim, OLED rear lights, extra driver aids and 21-inch alloy wheels, which are likely to impact negatively on ride quality.
Engines and transmissions
The Q5 Sportback engine range is based around a couple of 2.0-litre models, the 201bhp 40 TDI (diesel) and the 261bhp 45 TFSI (petrol). Both deploy a 7-speed S tronic dual clutch auto transmission.
If you want more power, there's a potent SQ5 Sportback diesel variant with a 336bhp twin turbo V6 TDI unit beneath the bonnet, mated to an 8-speed tiptronic auto transmission.
If a plug-in hybrid (PHEV) is more to your liking, ask your Audi Centre about a couple of TFSI e petrol models; a 50 TFSI e variant, which offers 295bhp and a more potent 55 TFSI e version with 362bhp.
Whatever Q5 Sportback you choose, it'll come with a quattro all-wheel drive system that in some cases includes an on-demand system that can disengage the rear axle in everyday driving conditions for maximum efficiency, then reconnect it predictively within fractions of a second when required.
The 'Audi drive select' driving modes dynamic handling system puts the driver in control of several technical components, including the air suspension in top variants.
The 45 TFSI as tested might only have a 2.0-litre engine but it has 261bhp, so performance is strong. Aided by the traction of quattro four-wheel drive, it can get from 0-62mph in 6.1 seconds, which makes it quick enough to surprise some hot hatches away from the lights. It has a top speed of 149mph. It's quick but some may prefer the extra low-down pulling power found in the diesel.
On the road
The Q5 Sportback offers a slightly zippier, more engaging drive than the regular Q5. Sportier suspension comes from the entry-level model, with a lower, stiffer setup and air suspension available on higher-end models.
Overall, it's a confident cruiser and will stay composed through the bends and resist the kind of body lean to which some SUVs are prone, but it won't urge you to take the country road home rather than the motorway. It does comfort and refinement exceptionally well, although the S line trim's lowered, stiffened suspensions mean more ripples will be felt in the tarmac than in other versions.
Reliability and safety
Buyers of Audi SUVs expect a really solid product, including safety. There's nothing to disappoint here, thanks to a five-star Euro NCAP safety score for the Audi Q5, which should also apply directly to the Sportback as they are identical from the windscreen forwards. 
Safety equipment includes autonomous emergency braking, designed to automatically warn the driver and apply the brakes if they fail to take action before a collision occurs. Buyers can also add the optional City Assist Pack (£500), which adds features like blind-spot warnings, exit warnings (for occupants about to get out of the car) and a system to warn of traffic as you reverse.
Summary
Audi suggest that around 40 per cent of Q5 buyers will opt for the Sportback version over the standard car – those that do will be very pleased with their decision. If you're of a decidedly practical mind, then stick with the standard car; it's less expensive, has more space and it's just as good.
But if you want to look back at your Q5 and see something a bit better looking, and you don't mind paying a touch more to do so, then the Sportback will do what you need it to. It's still an excellent family car that drives well and has an unrivalled interior.
Because you're here and you have been, thanks for reading.
Test week stats
During the test week, KS21 MZJ was driven over 387.8 mixed-road miles at an average speed of 31 mph. The average fuel consumption was recorded at 36.8 mpg, which is 13.2 per cent greater than the official 32.5 mpg (WLTP combined) for the S line model.
KEY FACTS: Audi Q5 Sportback (KS21 MZJ)
Engine: Front-mounted, 2.0-litre in-line four cylinder turbocharged petrol.
Engine - Power: 261 bhp / 5,250 – 6,500 rpm.
Engine - Torque: 370Nm / 1,600 – 4,500 rpm.
Drive: Quattro all-wheel drive.
Transmission: Dual clutch 7-speed S tronic.
Acceleration: 0-62mph: 6.1 seconds.
Top speed: Limited to 150 mph.
MPG (combined WLTP): 32.5 in S line trim.
Fuel tank capacity: 70 litres (15.4 UK gallons).
Theoretical range: Approx. 500 miles.
Emissions: 197 CO₂/km in S line trim.
Turning circle: 11.8 metres.
First year VED: £1,345.
P11D Value: £48,885.
2021> BiK (Benefit in Kind): 37%.
Kerb weight: 1,775 kg
Luggage capacity: 510 / 1,480 litres.
Towing weight (braked/unbraked): 2,400 kg / 750 kg.
Tow ball weight: 100 kg
Roof luggage weight: 75 kg.
Service intervals: 19,000 miles or 2 years, whichever comes first.
Vehicle / Paint / Anti-Perforation Warranty: 3 years or 60,000 miles / 3yrs / 12yrs
Insurance group: 40.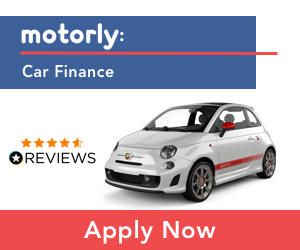 Tell us what you think!
If you enjoyed this article, please help spread the word by sharing it and leaving us a comment below. All opinions welcome and we respond to all comments, just keep it clean please.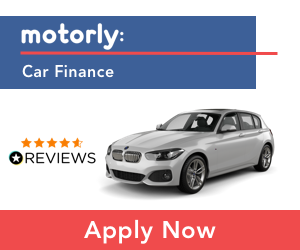 We have launched!
Your vehicles in a digital garage. MOT, Road Tax & Insurance renewal reminders!