Review: Audi RS5 Sportback
Tested: Audi RS5 Sportback, Audi Sport Edition
List: £66,990. As driven: £68,960.

From the top, it's important that you know how much I like this car. Enormously, as it turns out. So, you may, at any time prior to the verdict some 1,300-odd words further down, want to revisit this opening paragraph…for the purposes of balance, you understand.
#NotFakeNews: There is such a thing as a car that's too good. Most of the premium quality cars currently available at any price point still carry a few notable flaws – either outright deal breakers or niggly-nagglies – that remind you that humans are still in charge of their respective designs and build.
Rarely does a car come along that makes you wonder if the entire development team was replaced by overly scrutinous androids. The 2019 Audi RS5 Sportback is one such car, and its class-leading antics are almost frustrating in their pitch-perfect execution.
Are there worthy rivals?
The Audi RS5 Sportback is a fast five-door hatchback that's an alternative to more traditional super-saloons like the BMW M3, Mercedes C63 and Alfa Romeo Giulia Quadrifoglio Verde. You'll pay more for the Audi than the M3 or Giulia but the Mercedes is slightly more expensive than all three.
Exterior design
In many respects, the RS5 Sportback is identical to its coupe sibling, but has two extra doors and an additional 60mm between the axles for improved rear comfort.
Unlike similar feral products from the likes of BMW M or Mercedes-AMG stables, Audi Sport's fastest models tend not to look like they could kneecap you for no immediately apparent reason. Their performance-oriented styling is usually more subtle and conducive to flying in under the radar.
But while this RS5 Sportback would likely still come across as the more sophisticated member of a trio comprising a C63 and an M3, the 20in alloy wheels, high-gloss black trim pieces and louder sports exhaust introduced as part of the Audi Sport Edition mean it can still turn heads.
Turning more heads and being the trigger for indiscriminate curb side/traffic light chatter was the Sonoma Green paint colour. While undoubtedly a bold left-field choice, I really loved it and thought it well-suited to the character of the car.
Interior and practicality
Inside, it's back to RS5 business as usual for this Sportback model. You get a lovely interior with plenty of plush materials, a slick infotainment system with smartphone mirroring, and Audi's signature Virtual Cockpit digital driver's display.
Audi's top-spec Navigation Plus infotainment system comes as standard, along with the brand's Virtual Cockpit. This replaces the conventional analogue instrument panel with a 12.3in high-resolution digital display that can show information on speed and revs in the form of conventional gauges; satnav instructions or performance data, or several combinations of each.
The driving position is tough to fault, too, with plenty of seat and steering wheel adjustment and a comfortable backrest that provides plenty of upper back support. You can adjust both the bolster and lumbar support to find a supportive position, and they even have a massage function to accompany the heated elements.
Even if you're extremely tall, you're unlikely to have any complaints about how far your seat slides back or how much room there is above your head, despite how its standard panoramic roof reduces ceiling height compared to the regular A5 Coupe or Sportback.
The Sportback also gains a large rear hatch, making it a truly practical vehicle, despite its 465-litre boot being 15 litres down on the Giulia, M3 and C63. With a bigger boot opening than its saloon rivals, it's easier to load bulky items, and with the rear seats folded down there's space for flat pack furniture and even a bike.
Powerplant, transmission and performance
It might have an Audi badge glued onto it, but the RS5's 2.9-litre V6 petrol engine is shared with the Porsche Panamera 4S. Thanks to its twin turbochargers, this engine delivers 444hp and 442lb/ft (600Nm) of torque and feels much more urgent low down in the rev range than the previous V8-powered RS5.
Even so, it's worth revving the V6 hard to make the most of its performance. Do this and the quattro four-wheel drive system provides traction to slingshot you off the line, making the 3.9sec 0-62mph time seem entirely plausible – and it'll top out at a governed 155mph.
Once on the move, though, it never feels quite as quick as an Alfa Romeo Giulia Quadrifoglio, BMW M4 Competition Pack or the Mercedes-AMG C63. Mind you, you'll be in licence-losing territory quicker than you can say Quadrifoglio.
The automatic gearbox has eight well-chosen ratios. It operates smoothly when you're driving sensibly, although there is a noticeable delay to change down when you ask for a sudden burst of acceleration. It's smooth and obedient when you take control manually, too, but isn't quite as snappy to shift as the dual-clutch gearboxes in rivals.
Set the car into Dynamic mode on the Audi Drive Select system and the automatic gearbox response sharpens up; it's quicker to change down, allowing much easier overtakes. It also holds onto gears for longer so you can build up through the rev range for even more power.
The Dynamic mode also ramps up the noise from the optional sports exhaust; in this setting, you'll find the engine howls and parps when you're revving it, but the downside is a pronounced drone at speed. In Comfort mode, the engine note is more refined, but is sometimes intruded upon by rumbling road noise.
Dynamic mode also adds weight to the steering, but it's still quite heavy even in Comfort mode, making it difficult to turn out of T-junctions or parking spaces sharply. Enter a series of corners and you'll find that it's easy to place the front of the car, but while the optional Dynamic Steering system (which varies how far you have to turn the wheel, depending on speed) certainly helps you get around tight turns easier, it also reduces the sense of connection with the front wheels and makes it less instinctive to know what they're doing.
However, no matter how hard you push, the RS5 never feels like it's going to get too out of shape. Some may miss the sense of adjustability and 'honed-to-hoon' dynamism offered by the rear-wheel-drive Guilia, M4 and C63, but in the dry, the traction you get out of corners from Audi's quattro system is virtually unbeatable.
Why should I park one on my driveway?
Fast, frantic but perfectly practical, the Audi RS 5 Sportback aims to be the market's definitive mid-sized high performance five-door hatch. It gets a sophisticated quattro 4WD system and can hit 174mph on the Nürburgring but is just as happy popping to the skip on a weekend, or collecting your dry cleaning. The spec of this revised version looks impressive, including an RS sport exhaust system and a sport differential. You only truly get a sense of just how fast it is by following behind in something else.
Any caveats?
Sure. Some alternatives are cheaper and sound more exciting and, while there's a much-welcomed 60mm more legroom than the coupe, the rear can still feel cramped for those gifted with more height than I (which, to be fair, is pretty much everyone else).
I take nothing away from Audi's ethos of quality and refinement but, compared with its rivals the RS5 Sportback feels like something of a blunt clinical instrument from behind the wheel, and one that perhaps lacks character. Some may say the RS5's envelope hasn't even been opened, let alone pushed.
An Alfa Romeo Giulia Quadrifoglio is more exciting, while the V8-powered Mercedes-AMG C 63 has a greater sense of occasion. But, hey, see paragraph one.
VERDICT
Is it perfect? No, of course it isn't.
But what other high-performance four-wheel drive mid-sized hatch of this sort is there to challenge this one? The closest thing the market has to offer, a rear-driven Mercedes-AMG C 63 wagon, wouldn't give you the all-round grip and really needs a dry racetrack and a licence to burn rubber if it's to appeal over an RS5 Sportback.
As for a high performance SUV, forget it: you'd be all over the place just trying to keep this Audi in sight. Drive it and you'll experience a slightly guilty thrill as if something this much fun really couldn't be legal. Indeed, one day cars like this might well be legislated out of existence.
In the meantime, enjoy this one while you can. The robot in me loved it.
Fast Facts: Audi RS5 Sportback Sport Edition
Engine: 2.9-litre TFSI twin turbocharged V6.
Output: 444hp and 600Nm of torque.
Peak power range: 1,900 – 5,000rpm
Transmission: Audi quattro AWD, via 8-speed tiptronic automatic
0-62mph: 3.9 seconds.
Top speed: Regulated 155mph
Fuel consumption: 29.7mpg (WLPT)
Emissions: 207g/km CO2.
Availability: On sale now.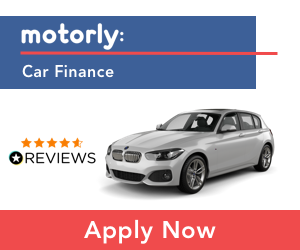 Tell us what you think!
If you enjoyed this article, please help spread the word by sharing it and leaving us a comment below. All opinions welcome and we respond to all comments, just keep it clean please.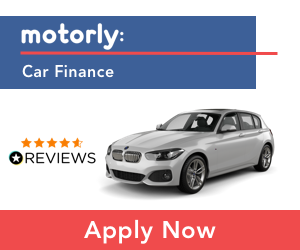 We have launched!
Your vehicles in a digital garage. MOT, Road Tax & Insurance renewal reminders!