Review: Fiat New 500 EV hatch
Fiat New 500 EV hatch from £20,495 to £27,495.
Tested: New 500 Passion, 118bhp / 42kWh, matte Cloud Grey paint.
Available since December, 2020.
Introduction
With the current wave of electric vehicles coming to market, there is one car that's been around for quite a few years that you may perhaps have expected to make its all-electric debut a long time ago. After all, it's always seemed to be a perfect fit for an urban EV lifestyle.
One of the three 'reborn retro' triplets, the Fiat 500 only went fully-electric in the EU and UK late last year (USA from 2013). The BMW MINI Electric beat it by a few months and the Volkswagen Beetle ran out of sales puff in 2019, plus its ageing platform couldn't facilitate electrification.
Confusingly, there are actually two versions of the Fiat 500 available: the fully-electric model that Fiat is calling the 'New 500', along with the previous-generation, petrol-powered model that's been rebranded the '500 Hybrid'. The all-electric New 500 is the focus of our attention this week.
Size-wise, the key rival for the Fiat New 500 (from £20,495) is the Smart EQ Fortwo which starts from around £1,200 less at £19,200. However, the diminutive Italian also has to hold its own against larger all-electric alternatives including the Nissan Leaf (£25,995), MINI Electric (£26,000), Peugeot e-208 (£27,225), Renault Zoe (£27,595) and the Honda e (£29,165).
Dubbed Project 332, the Fiat New 500 was unveiled in Milan in March 2020 and is manufactured at the Mirafiori plant in Turin. The 500 Hybrid will continue to be manufactured in Tychy, Poland.
Design and Style
The New 500 is bigger than its ICE-powered counterpart. It's around six centimetres wider and longer than the outgoing model and four centimetres taller. It wears the larger dimensions well and has lost none of the adoring retro charm.
It looks stylish, with new halo-style headlights, a cheese-grater grille and indicator lights popping out of the sides, bringing a more aggressive polish to what was already a styling triumph.
It somehow looks less modest and innocent than the original. But crucially, it retains its cutesy character while at the same time bringing a more modern look.
It's available with 15- to 17-inch wheels and LED headlights are offered on some models. What's more, a rear spoiler which overhangs the back window adds a sporty touch.
Practicality and Boot Space
As mentioned, the Fiat New 500 is a bigger car than before, which has created more shoulder room and headroom in the front seats, which will be welcomed by owners.
However, integrating a battery has taken its toll and space in row two is still fairly tight, particularly in the opening-roof version. Both legroom and headroom are restrictive for taller passengers and like most urban pootlers there are only two back seats. The lack of a transmission tunnel brings an improvement in space for feet, but getting in and out of the back seats is as difficult as it's always been in any Fiat 500.
One big advantage of the new car is an improved driving position. It's now more adjustable, so while some could find the seating position of the old Fiat 500 unnatural, they're more likely to feel comfortable in the new model.
Despite the increased dimensions for this New 500, boot space remains the same at 185 litres, so the Italian pup won't be suitable for luggage for more than a few nights away or trips to your local Swedish flat pack furniture specialist. It beats the 171-litre boot of the Honda e, but even the MINI Electric manages 211 litres.
Boot access is good through the large rear hatch and the rear seats can fold down in one simple motion to allow for larger items to be carried. However, the New 500's sloping roofline limits overall space and the 50-50 split rear seat uprights don't go totally flat.
Trim Grades
The New 500 is available in three regular trim levels: Action, Passion as tested and Icon. Top-spec models get a 10-inch touchscreen navigation system and a button-free 'pebble' key fob that automatically unlocks the doors when close to the car, locking them again when you tap the door handle.
For that extra dose of super-smugness as you halt traffic on the M25, the seats are made from recycled materials – ten per cent of which are sea plastics.
Fiat also offers the New 500 in a launch edition La Prima ('the first') trim, which offers electric leather seats, panoramic sunroof, a wireless mobile charge pad, LED headlights with auto high-beam, 17-inch alloy wheels and a comprehensive array of useful tech such as adaptive cruise control, blind-spot warning, a rear parking camera with a 360-degree view and a wallbox home charger.
Excluding the range-entry Active model, the remaining Passion, Icon and La Prima models are also available as roll-back, soft-top convertibles.
Power and Drivetrain
Whichever New 500 model you choose, you'll get keyless entry and a start button, but there are two different battery capacities offered. The range-entry Action gets a 24kWh battery but if you want any other trim level or more power and mile range, you'll need to move up to the larger-capacity 42 kWh battery.
With the Action's 24kWh battery, you get a 70kW motor producing about 95bhp and the top charging rate is 50kW - which is what you'll find in many fast-chargers around the UK. This configuration will best suit city drivers with its shorter range of 118 miles.
All other models get that larger 42kW battery and 87kW motor, which produces around 118hp and offers an official range of 199 miles. All models do 0-62mph / 0-100kmph in about 9 seconds - so none are hugely fast, but the initial speed is what you feel, regardless of whatever model you're driving. As with all electric cars, it's as peppy as you could want it to be, but it won't beat much way from the lights.
There are three driving modes – 'Normal', 'Range' and the interestingly named 'Sherpa' mode. Each provides different levels of power-saving to maximise the car's range, depending on the level of performance you want.
Charging
Every New 500 model comes with a Mode 2 charging cable, which makes it easy to top up at home overnight. A full charge via the most popular 7kW wall boxes should take around eight hours (ideal for home overnight charging or a working day at the office
In addition, every New 500 also comes with at least 50kW rapid-charging capability – matching the MINI Electric in this regard. The range-entry Action with its smaller battery will recharge from 10-80% (around 90 miles) in 30 minutes. Go for one of the bigger-battery cars, and while they offer substantially more range, the faster on-board charger means they'll get from 10-80% charge (around 160 miles) in 35 minutes.
On the Road
The Fiat New 500 does exactly what you expect it will – it accelerates smartly and silently from the line and enjoys the instant and seamless throttle response typical of all electric cars.
Performance on paper looks unimpressive, with a flat 9-second time for the 0-62mph sprint and a maximum speed of 84mph. However, comparatively at just 1,300kg it doesn't weight very much, it feels rather nippy and is more than capable of keeping up with urban flow.
As can often be the case with small electric cars, they can sometimes feel out of their depth when going intercity. Not so the New 500. On the motorway, it cruises happily at the legal limit (just 14mph under its maximum) and although the ride can be a tad fidgety, it's far from uncomfortable. So if the New 500 is in your sights but the occasional long journey is a concern, fret no more.
Reliability and Safety
Besides being its best-seller, the previous ICE-powered Fiat 500 has also been one of the marque's most trustworthy models.
This third-generation Fiat New 500 is of course all-new and theoretically, its electric-only powertrain should make it very reliable. Electric cars have far fewer moving parts than petrol and diesel models, while there are also fewer varieties on offer, so any teething problems should be easier to iron out.
The Fiat New 500 received a full five stars from Green Euro NCAP, the newly-formed sister organisation of Euro NCAP, which has developed a star rating and index system that allows cars' environmental performance to be easily compared. 
Designed to last for at least the next decade, the new EV platform has also been equipped with the latest safety technology. Sensors at the front of the car mean it can detect pedestrians, cyclists and vehicles and brake autonomously if the driver is too late to respond, as well as providing lane keeping assistance. Blind spot detection is also available and attention assist will warn the driver to take a break. There's even an overhead 3600 display view to help avoid obstacles when parking.
Summary
If you want really good value electric motoring, with four doors, more interior space for passengers and cargo, and a bit more range, the all-electric MG5 SW is still the biggest bargain around from £25,095. But if you want a cool, good-looking urban conqueror, there's little to compete with the Fiat New 500.
The big fact about the Fiat New 500 isn't that it's still rather cute, or that it's quite fun to be in and around or that it's more refined than any small Fiat before it, but rather that the premium for the electric version over the previous generation 500 Hybrid is around £10,000. And there lies this car's Achilles heel.
Given that, for most of its buyers a Fiat 500 is little more than an accessorised urban runabout, rather than some environmental statement, many customers will still favour the hybrid one with the internal combustion engine. Accordingly, I expect the factory in Poland will be kept busy making those 500 Hybrid models for some time yet.
Because you're here and you have been, thanks for reading.
KEY FACTS: Fiat New 500 EV in Passion trim
Powertrain: Single electric motor.
Power / Torque: 118bhp / 220Nm
Battery: 42kW/h.
Range: Claimed 330 miles.
Drive: Front wheel drive.
Transmission: One-speed automatic.
Acceleration: 0-62mph: Nine seconds.
Top speed: 93 mph.
CO2 emissions: 0g/km.
Estimated electricity cost: £31 per month (based on 10,000 miles per year)
First year VED: £0.
Eligible for OLEV grant: Yes
2021/22/23 BiK (Benefit in Kind): 1% / 1% / 2%.
Kerb weight(unladen): 1,300 kg
Luggage capacity: 185 litres.
Service intervals: 20,000 miles or 2 years.
Generic warranty: Three tears / unlimited miles
Battery warranty: Eight years / 100,000 miles.
Insurance groups: 14 – 18.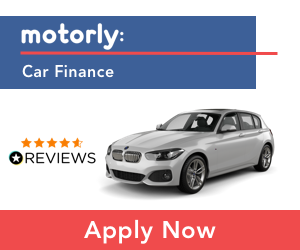 Tell us what you think!
If you enjoyed this article, please help spread the word by sharing it and leaving us a comment below. All opinions welcome and we respond to all comments, just keep it clean please.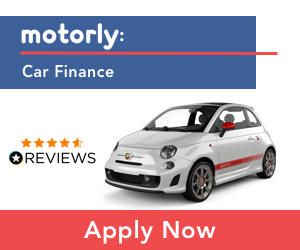 We have launched!
Your vehicles in a digital garage. MOT, Road Tax & Insurance renewal reminders!