First Drive: 2020 Volkswagen Golf Mk8 (UK Review)
Tested: KY20 BZE is a Golf Mk8, 1.5-litre TSI 148hp 6-speed manual, in 'Style' specification.
RRP £26,095. Price as driven £28,605 (see added options below).
Volkswagen Golf Mk 8 starts from £23,300 (Golf 'Life' 1.0 TSI 108hp 6s-speed manual).
Like a new version of Grand Theft Auto, or the latest iteration of Apple's i-Phone, the arrival of an all-new Volkswagen Golf is always big news.
VW's gift that keeps on giving, the Golf is undoubtedly Volkswagen's global money machine. Mid-life facelifts aside, there have been just seven distinct new Golf models since 1974 when the Mk1 Golf designed by Giorgetto Giugiaro was launched as VW's replacement for the Beetle.
Forty-five years on and sales of 35 million cars that consistently saw it at the top of Europe sales charts, you can begin to comprehend the weight resting on the Golf 8's shoulders.
The new Golf continues to ride on the VW Group's versatile MQB platform. Last year, the Group sold 5.1 million VWs, Audis, SEATs and Skodas, all based on MQB. Get it wrong with the Golf and that pain will be felt across the VW Group for years to come.
Last week, I spent a few hours with KY20 BZE, a 1.5-litre TSI 148hp 6-speed manual Golf Mk 8, presented in mid-range 'Style' specification and finished in Dolphin Grey metallic paint…
What's new for the Mk8 Golf?
The new Golf is 29mm longer, 10mm wider and 4mm taller than before, with the same wheelbase. However, the new car's looks remain closely aligned with those of its predecessor, with most of the suspension and powertrains having been gently improved and finessed.
All exterior panels are new – not that many will notice. It has a sleeker nose to aid aerodynamics, the new 2D VW logo up front, a blade that slashes across the grille and into the shallow all-LED headlamps. On the side, a new crease runs through the door handles and out back we find new-shape tail-lamps and, because it's more tear-dropped, a more slit-like rear window.
Inside is where most of the changes have been introduced, with new instrument electronics, connectivity, and interfaces. Think of it as old Golf with a new dashboard…perhaps.
Like most mid-size hatchbacks, the Golf is now five-door only. An estate version is now available, but the MPV-shaped Golf SV won't be replaced. The arrival of the genre-busting T-Roc ragtop makes a convertible Golf unlikely, too.
Interior
If you're disappointed by Volkswagen's subtle makeover of the exterior, the Golf's new interior could help win you round. VW had to respond to the rapid shift in interior design from analogue instrumentation and UI units to digital, as witnessed in models like the Mercedes A-Class, and the result is more attractive and interesting.
The previous Golf's dashboard was certainly upmarket, but was rather sober and clinically Germanic in its presentation. The new dash, dubbed the 'Innovision Cockpit', represents the biggest step forward for the new Golf.
A sleek, clinical design that has unfortunately swopped physical buttons for touch-sensitive ones, the new dash offers a new 10-inch digital display for the dials and another slightly larger display unit for the infotainment system that flow together almost seamlessly. Unfortunately, it is surrounded by piano-black plastic that will attract smears and dust. I can't be alone in thinking that piano-black plastic has had its day, can I?
However, the bean counters appear to have sent out quite a few memos. The Golf has long led the mainstream hatchback class for interior quality, but the plastic across the dash feels rather low rent, the rear doors forgo the soft-touch pad found in the front and, when you open the bonnet, the old gas struts have been replaced by a manual stick to prop it up. The unlined glovebox, in which loose items rattle around, also smacks of penny-pinching. 
Practicality
As mentioned, the new Golf is based on the same MQB platform as before, so interior space is almost identical and – just like before – it's average for the class.
The Golf has always offered a highly adjustable driving position, and fortunately, that hasn't changed. The steering wheel has a good range of movement for reach and rake and the driver's seat can accommodate adults of all shapes and sizes, even those well over six-feet tall. There's just about enough room for three adults in the back, although it's better suited to four people as there's a transmission tunnel running through the middle of the car.
Boot space and towing
Boot space is up just one litre at 381, but fold the rear seats down and there's 1,237 litres of space. This is on a par with rivals like the KIA Ceed (395 litres) and Vauxhall Astra (370), but the Honda Civic (478), Peugeot 308 (501) and Skoda Octavia (590) are much bigger.
The popular hatchback has a towing capacity of 1,800kg, which is enough to tow most caravans with ease and, like most family hatchbacks the recommended roof luggage weight limit is 75kg.
Trim grades and equipment 
The Golf 8's new tech isn't entirely positive because the previous Golf's simple menus have been replaced by a new interface that is initially fiddly to use, until you get used to it. However, by using 'Hello Volkswagen' voice commands, most features can be controlled without needing to lift a finger from the steering wheel.
Meanwhile, connectivity is excellent with everything from Alexa integration to Car2X traffic and hazard data sharing, along with wireless Apple CarPlay and USB connection for Android Auto and MirrorLink.
The new Golf has adopted the same trim levels in the UK as used in Europe. The 14-model range now starts with 'Life', followed by 'Style', with R-Line topping out the line-up. GTE and performance badges (GTD, GTI, GTI TCR and R) will stay the same as they were previously.
In range-entry 'Life' trim (£23,300), the Golf has standard fit automatic LED headlights, 'Discover Media' satnav, 16-inch 'Norfolk' alloys, keyless entry, Car2X intelligent vehicle networking, ambient lighting, adaptive cruise control including front assist, climate control and the aforementioned 10-inch touchscreen. 'Life' is best suited to fleets, adding parking sensors, lumbar support and wireless smartphone charging.
'Style' (from £24,495) adds 17-inch 'Belmont' alloy wheels, an upgraded version of the LED headlamp system, three-zone climate control, sports front seats with additional bolstering to hold you in place and luxurious velour upholstery.
For the 'R-Line', there are 17-inch Valencia alloy wheels, lowered sports suspension, bigger black grilles in the front bumper, sports front seats with larger side bolsters and a darkened headlining for a moodier cabin ambience.
Options fitted to KY20 BZE 
Additional optional equipment fitted to KY20 BZE included Discover Navigation Pro touch-screen navigation infotainment system (£1,600), Winter Pack with heated front seats and heated windscreen washer jets (£285), and 'Dolphin Grey' metallic exterior paint, with Soul Art Velours and 'Microfibre' upholstery (£625). Total value of options £2,510.
Engines and drivetrains
The new Golf's engine line-up starts with a traditional three-pot petrol unit displacing 1.0-litre, tuned to 110hp. There are also two 1.5-litre, four-cylinder petrols offered in 130hp and 150hp (as tested) power outputs, with both being paired to a six-speed manual box and the latter also available with an eight-speed DSG automatic.
On the diesel front, there are two 2.0-litre TDI units in 115hp and 150hp states of tune, paired to a six-speed manual 'box or the DSG automatic, depending on trim level chosen.
Then there's also a four-pot, 1.5-litre self-charging mild-hybrid petrol, which uses a 48V belt alternator and starter to coast and save fuel, plus a full plug-in hybrid (PHEV).
Hybrid and PHEV Golfs feature a DSG automatic gearbox as standard, which is now controlled by a cute Porsche-style electric switch in place of a lever, freeing up space in the centre console for storage.
On the road
As expected, the new Golf maintains its careful balance between comfort and drivability. How it drives depends on the trim level and engine, because while the range-entry 'Life' gets a simple torsion bar rear suspension, 'Style' and 'R-Line' are blessed with a more advanced multi-link setup.
Buyers can also order Dynamic Chassis Control (£785, or £950 with driver profile selection), which includes adaptive dampers and Comfort, Normal and Sport. But, to be fair that's best left on the options list as the multi-link set-up is more than adequate for everyday Golf 8 driving enjoyment.
The new Golf feels slightly more agile than the Mk7 and delivers a tad less body lean in corners and a keener steering response. However, it still feels a little unsettled over rough or sharply undulating surfaces.
Test drive stats
During a brief test drive, a total of 164 miles were driven over mixed roads at an average speed of 27.4 mph. No attempt was made at frugality and the average fuel consumption was recorded at 51.7 mpg, which slightly exceeded the official 50.2mpg (WLTP combined).
Safety and reliability
The Mk8 Golf is an evolution of the MQB-based Mk7, so reliability shouldn't change and safety promises to be even better.
The latest Volkswagen Golf achieved a resounding five-star Euro NCAP crash-test score in December last year, thanks to its impressive roster of safety technology. Highlights include lane keeping assist, Car2X communications that share hazard warnings between cars, LED Matrix headlights and driving aids that can help drive the car at speeds of up to 130mph.
SUMMARY
With the arrival of this new model, is the Golf still the king of the road, or has the advancing competition reduced it to gelding status? 
As you'd expect, the Golf has evolved and improved in a number of areas, with better engines, interior space and technology, but some may find a few of the new features frustrating – moving all the intuitive button and dial functions to a touchscreen is a retrogressive step. There are reasons – all good ones – as to why it's illegal to use our phones in the car, and touchscreens are no safer.
There's no doubt the Volkswagen Golf is still a highly recommendable option in the family hatchback class, thanks in part to its solid blend of ride and handling and the promised frugality of its petrol engines.
So, yes –still king of the road – but only by a nose.
2020 Volkswagen Golf timeline:
2019: October Model revealed in Wolfsburg, Germany.
2020: February UK model line-up and prices announced, order books open.
2020: March Orders open for R-Line trim and eTSI mild-hybrid engines.
2020: March - June Covid-19 Lockdown.
2020: July First deliveries to retail network.
Key Facts (KY20 BZE, 1.5-litre TSI 148hp 6-speed manual, in 'Style' specification):
Engine: Front-mounted 1.5-litre 4-cyl turbocharged TSI petrol with Active Cylinder Technology.
Power output: 148hp @ 5,000 – 6,000rpm/262Nm (184 lb ft) of torque (1,500 – 3,500rpm).
Transmission: Six-speed manual gearbox.
Running gear: Front wheel drive, Front-wheel drive, MacPherson front axle suspension, multi-link rear axle suspension, XDS electronic differential lock.
Acceleration: 0-62mph: 8.5 seconds.
Top speed: 139 mph.
MPG: 50.2 (combined WLTP).
Fuel tank capacity/range: 50 litres/approx. 550 miles.
Emissions/EURO Class: 125 CO₂/km (EURO 6).
First year VED: £175 (band 111-130g), thereafter £150.
PD11 value (minus options): £25,865, BiK 28%.
Kerb weight: 1,340kg.
Luggage capacity: 381/1,237 litres.
Towing weight (braked): 1,500 kg.
Roof luggage weight: 75kg.
Servicing: First year or 10,000 miles, thereafter every 24 months or 20,000 miles.
Warranty: 3 years/60,000 miles, 3 years paint, 12 years body protection.
Breakdown assistance: 1 year VW Roadside Assistance (UK & Europe)
Euro NCAP safety rating: 5/5, tested 12/2019.
Insurance group: 20E.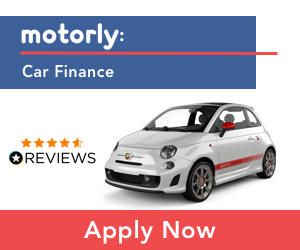 Tell us what you think!
If you enjoyed this article, please help spread the word by sharing it and leaving us a comment below. All opinions welcome and we respond to all comments, just keep it clean please.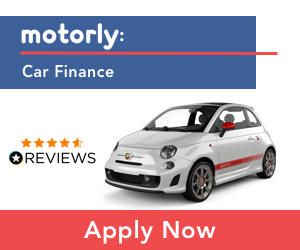 We have launched!
Your vehicles in a digital garage. MOT, Road Tax & Insurance renewal reminders!