First Drive: Polestar 2 (UK review)
Model starts from £46,900 (RRP).
Price includes deduction of £3,000 Government Plug-in Car Grant.
The Polestar back-story
It wasn't too long ago that Polestar was solely the performance engineering arm of Volvo, releasing a few significant Volvo performance models as a top-end Polestar trim grade.
Nowadays, the phrase 'Polestar Engineered' is a trim–line of the currently available Volvo XC60, S60 and V60 'Recharge' hybrid Volvo models, with Polestar's expertise given to the development of the chassis and exhaust of those three models.
Now, as a stand-alone brand, Polestar is an electric performance carmaker jointly owned by Volvo Car Group and Chinese parent company Geely and enjoys specific technological and engineering synergies with Volvo. It's an arrangement that facilitates the successful design, development and production of separately-branded, electric performance cars.
In 2019, Polestar revealed the 2 – the subject of this First-Drive Impression – as the company's first fully electric, higher volume premium car. Arriving in the UK from July 2020, the Polestar 2 electric performance fastback comes with 402bhp / 660Nm, all-wheel drive, a 78kWh battery pack and a WLTP range of 292 miles
Polestar cars are built in China for all global markets. Recently, I popped up to Farnborough to try one out and filed this report…
Exterior design
The Polestar 2 rides on Volvo's Compact Modular Architecture (CMA) platform, which is also deployed under Volvo's excellent XC40 compact SUV.
The car has a saloon-look body style, but is actually a five-door hatchback with a slightly elevated ride height. This gives it a unique shape while still offering decent family practicality.
The Polestar 2 oozes Scandi chic with simple but bold lines. The front includes Volvo's signature Thor-hammer LED daytime running lights and a rear light bar.
Interior
With a price of around £50,000, you would rightly expect a svelte and plush interior and the Polestar 2 delivers in most areas. The front layout is simple but attractive, with well-chosen materials that give the 2 an inviting feel. Wood trim and fabric help make the interior vegan-friendly – unless you choose leather upholstery as an optional extra (£4,000).
Lost keys should be consigned to history, as 'Phone-as-Key' tech senses the driver as they walk towards the car. This smart locking system can also allow collection drivers to pick up the car and delivery services to place items in the boot without the owner being present.
Mounted in the middle of the minimalist dashboard, the 11-inch portrait infotainment screen is the world's first to get Android's in-car infotainment software 'Android Automotive OS'. It offers Google Assistant, Google Maps and apps, so should offer a great experience if you're an Android smartphone user, while Polestar claims Apple CarPlay will be coming at a later date.
Practicality and space
Interior space is good with plenty of room for front passengers, but the same can't be said for the rear seating with its small rear door opening. For an EV, it seems odd that there's a transmission tunnel robbing rear space for the middle passenger – until you realise that the Polestar 2's CMA underpinnings are shared with Volvo's combustion-engined cars. The panoramic sunroof bathes the interior in light but also eats into headroom slightly.
There are two USB-C chargers for back-seat passengers to charge their digital devices, with another pair upfront, plus an inductive phone charger for wireless smartphone top-ups. The door bins could do with being bigger as their use will be limited.
Boot space is a reasonable 405 litres but fortunately the hands-free powered tailgate aids practicality. Folding down the 60-40 split rear seats will offer up 1,095 litres of skip-run space. Under the hood there's a small 35-litre 'frunk' handy for charge cables, windscreen wash and other car-related detritus.
Trim grades and equipment
There is just the one exceptionally-well equipped 'trim' level for the Polestar 2 at launch. Those who like a little more performance from their EV may opt for the Performance Pack (£5,000) which adds larger brake discs, Öhlins dampers, Brembo front brakes, 20-inch forged alloy wheels and somewhat tacky gold highlights which include brake callipers, valve caps and seat belts.
Electric powertrain
Power comes from a 78kWh battery bank which drives two electric motors each mounted over an axle, providing all-wheel drive. Each produces 201bhp and 330Nm of torque, for a total system output of 402bhp and 660Nm. The result is an impressively quick family hatch that can zip from 0 to 62mph in 4.7 seconds.
Like all EVs, drive is direct and seamless, with the Polestar 2 topping out at 127mph.
Range and charge times
The Polestar 2's claimed range of 292 miles is more or less on a par with its nearest rivals and is an exact match for the Jaguar I-Pace, which also has a claimed 292-mile range.
As with all electric vehicles, getting as close as possible to the car's claimed range will require careful throttle application and smooth driving along with a dollop of decent weather (EVs don't like the cold). Making regular full use of the Polestar's impressive power and torque will drain the range significantly.
As with all electric cars, most owners are expected to home- or work-charge most of the time. If you use a 7kWh system, recharging to 100 per cent will take around 11 hours. However, Polestar's approved wallbox it will supply power at 11kW which will recharge to 100 per cent in about five and a half hours. 
On a longer journey, the 2 can latch on to one of the new 150kW DC rapid chargers which are beginning to appear in service stations, supermarkets and restaurants. This will top up to 80 per cent capacity in about 40 minutes, but if you just need a quick zap to get you home, it will deliver 60 miles of range in about 10 minutes. The more common 50kW rapid units will take around an hour to get to 80 per cent.
On the road
The Polestar 2 is keyless and the doors unlock as you approach the car; furthermore, you don't even have to 'start' the engine - all you need to do is sit in the driver's seat, press the brake pedal and select D on the stubby transmission controller to drive off. It's a simple routine that is sure to raise a smile every single time.
The example I drove was equipped with the Performance package that includes 20-inch alloys (19-inch are standard), stiffer suspension, adjustable Öhlins dampers and upgraded Brembo front brakes. Unless you're driving on glass, the ride is overly – and notably – firm for the much of our crusty British road network. The £5,000 for the Performance Pack is a box best left unticked. I blame Tesla for triggering the trend of producing silly-quick electric cars – it's so far removed from the ethos of an EV and totally unnecessary.
The Polestar 2 certainly grips well as it carves through longer corners, giving the driver plenty of confidence. You can tell the battery pack gives the car a low centre of gravity, but the steering is numb and lifeless.
Like most EVs, there are three levels of regenerative braking, with the strongest setting capable of bringing the car to a complete stop without touching the brake. Find a level that best suits your driving style and it is very possible to complete any journey without touching the brake pedal. Challenge accepted!
Safety
The Polestar 2 is yet to be crash-tested by the safety boffins at Euro NCAP – indeed, 'Polestar' isn't even on the dropdown brand list yet. However, be reassured that as an all-electric sub-brand of Volvo and parent company Geely, you can expect the Polestar 2's safety, build quality and reliability to be strong from the off.
The car's safety credentials benefit from the latest Volvo and Geely technology, including central airbags between the front passengers to further protect them in a collision.
It also gets a new generation of Volvo's driving assistance features that can help accelerate, brake and steer the car at speeds of up to 81mph. A myriad of sensors monitor the area around the car, helping avoid or brake if a pedestrian, cyclist or vehicle is detected. The battery is also enclosed in an aluminium case to protect it from damage.
SUMMARY
I loved the Polestar 2. It's a genuinely desirable electric car with a useful range, slick infotainment, good performance and great build quality, along with a certain cool factor that will aid its departure from showrooms. 
Okay, the ride is on the firm side, taller passengers may feel cramped in the rear seats and the Tesla Model 3 has a bigger boot, but these are small blots on an otherwise clean copybook.
Once ensconced in the driver's seat, I asked Google Assistant to tell me a joke and it responded…"I don't really like coffee, it's not my cup of tea". The innovative Polestar 2 is my cup of tea.
Polestar 2 timeline:
2019: January Model announced via online reveal.
2019: March Shown at Geneva Motor Show.
2020: August First deliveries to UK customers.
Key Facts:
Powertrain: Front- and rear-mounted electric motors driving all four wheels.
Power output: 402bhp / 660Nm, provided by a 78kWh (400V lithium-ion) battery pack.
Transmission: Single speed.
Acceleration: 0-62mph: 4.7 seconds.
Top speed: 127 mph.
Range: 292 miles (WLTP combined).
Emissions/EURO Class: Zero CO₂/km.
First year VED: £0, thereafter £0.
BiK 0% (2020/21).
Kerb weight: 2,123kg.
Front luggage capacity: 35 litres
Luggage capacity: 405/1,095 litres.
Towing weight (braked): 1,500kg
Roof luggage weight: 100kg
Warranty: 3 years/60,000 miles (incl. roadside assistance and servicing)
Battery pack: Eight years / 100,000 miles.
Insurance group: 42 standard, 48 with Performance Pack.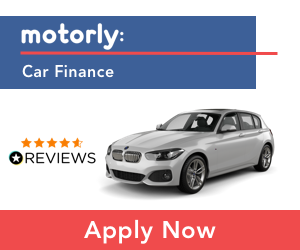 Tell us what you think!
If you enjoyed this article, please help spread the word by sharing it and leaving us a comment below. All opinions welcome and we respond to all comments, just keep it clean please.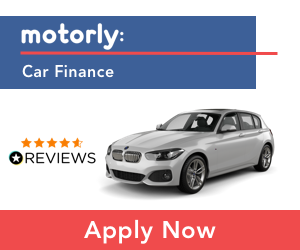 We have launched!
Your vehicles in a digital garage. MOT, Road Tax & Insurance renewal reminders!