Review: Jaguar F-Pace P250 Chequered Flag
Tested: Jaguar F-Pace P250 Auto AWD Chequered Flag
Prices: Chequered Flag from £49,850 (BIK 37%). As tested: £55,450 (see options fitted below).
Jaguar F-Pace range starts from £36,820 (Prestige, 163PS diesel manual, RWD).
It's hard to believe that one of our favourite SUVs has been on sale for almost four years. The Jaguar F-Pace is due a mid-life refresh sometime this year to keep it fresh against similar premium rivals which unsurprisingly are many, including the Volvo XC60, BMW X3, Audi Q5, Mercedes-Benz GLC and perhaps, the Alfa Romeo Stelvio.
Until the refresh, Jaguar has introduced a new Chequered Flag model. It's a high-end trim grade previously introduced on the XE and XF saloons and takes the mid-spec R-Sport (from £41,530) as a donor model and adds a plethora of extra aesthetic enhancements and extra kit inside and out to create a new, stand-alone trim grade within the current Jaguar F-Pace model range.
Earlier this month, I had the pleasure of a week with 'OTV' – a Jaguar F-Pace P250 Chequered Flag Edition, finished in metallic Eiger Grey. Before it was retrieved destined for the press fleet depot, I made a few pointers…
Outside the F-Face Chequered Flag
The Chequered Flag is marked out from other F-Pace models by the aggressive front bumper, borrowed directly from the F-Pace S, the large air intakes of which don't have centre lateral splits.
More noticeable is the replacement by gloss black of all the chrome brightwork, including the grille surround, side window trims, door claddings, roof rails, and side vents featuring a unique integrated Chequered Flag logo.
Standard kit on the Chequered Flag edition is a set of 20-inch wheels. However, the test car arrived with a set of handsome 22-inchers finished in a similar gloss black. When you order an F-Face Chequered Flag, your exterior colour choice will consist of just Yulong White, Santorini Black and Eiger Grey as tested, which I think suits the large car best.
Inside the F-Face Chequered Flag
Inside, the exterior Chequered Flag theme continues when you open the doors and are greeted by model-specific sill plates. The leather upholstery and roof lining are both presented in black and what little contrasts there are in an otherwise dark and gloomy cabin are some silver stitching and aluminium trim panels.
Still, just like inside a regular F-Pace, it's all ergonomically appealing and Jaguar's upgraded InControl infotainment system with its 10-inch touchscreen and 12.3-inch digital driver's display mark it out as being every inch a modern, premium SUV. The system includes both Apple CarPlay and Android Auto.
The steering wheel adjusts four ways, while the front seats offer decent comfort and eight-way adjustability. Rear-seat passengers benefit from comfortable furniture and good legroom, although the standard (non-sliding) panoramic sunroof on the Chequered Flag may impinge on headroom slightly, depending on their height, of course.
Practicality and Space
Despite its appealingly rakish exterior, the Jaguar F-Pace is remarkably accommodating inside and truly can deliver on the 'utility' element of 'SUV'. Some of its attractive interior appointments, though, might not stand up well to the rough-and-tumble of family motoring.
Getting into an F-Pace is easy thanks to its raised ride height and wide-opening doors. The door bins and glovebox are a good size and shape, but the storage box between the front seats is a little small.
The F-Pace has a bigger boot than the Porsche Macan and BMW X4 and its 650-litre capacity actually matches cars from the class above, like the BMW X5. This load-carrying ability is all the more impressive, as the F-Pace looks sleek and stylish despite its vast boot.
The 40:20:40 split-folding rear seats are easy to drop (even more so with the standard remote release levers fitted to the boot of the Chequered Flag) and, when lowered, increase the SUV's load area to a gargantuan 1,740 litres.
The boot opening is large and well-shaped, although while the metal scuff plate at its base looks good, this is prone to getting scratched unless you're careful.
Chequered Flag equipment
Beyond the exterior cosmetic previously mentioned, the standard kit list of the Chequered Flag is enhanced over the donor R-Sport by a fixed panoramic roof, a heated steering wheel, heated windscreen and electrically adjustable front seats. There's also an excellent 380W Meridian sound system and CD/DVD player.
Options fitted to 'OTV'
The test car arrived with the following options fitted: Four-way driver's electric lumber adjust (£250), electrically adjustable auto-dimming, power fold, heated door mirrors with approach Lights (£420), 22-inch alloys (£1,225), privacy glass (£395), sliding panoramic roof (£320), Meridian sound system (£570), keyless entry/go (£530), 360° surround camera (£990), adaptive LED headlights (£750) and auto high beam assist (£150). Total cost £5,600.
Powerplant, transmission and performance
There are currently two diesels and just the one petrol engine from which to choose when ordering your F-Pace Chequered Flag. The 2.0-litre turbodiesel engines are well-powered at 178hp/430Nm and 237hp/500Nm and will be sufficient for most drivers opting for diesel to match their work/life balance.
The test car was fitted with the sole petrol engine choice – an Ingenium 2.0-litre 4cyl turbocharged unit delivering 247hp and 365Nm of torque.
With a respectable 0-62mph time of 7.0 seconds paired with 30mpg economy, it's tricky to recommend the 247hp petrol F-Pace Chequered Flag, as it is run close on performance by the two diesels and they'll use less fuel.
That said, this 250T engine is marginally cheaper to buy, almost silent on the motorway, and gives the F-Pace an enthusiastic and willing edge – even if it's a little noisy when being revved hard.
All Chequered Flag F-Pace models are paired with an eight-speed ZF-sourced automatic gearbox and feature all-wheel drive as standard.
The Jaguar's AWD system only comes into play if the electronic system senses extra grip is needed, meaning that even with this option fitted, the F-Pace behaves like a rear-wheel-drive car by default – although 100% of the engine's power can be sent to the front wheels if needed.
On the road
The Jaguar F-Pace is a thoroughly involving and rewarding car to drive.
Its steering is accurate and inspires confidence and responds intuitively to your inputs. The development work Jaguar has performed on the F-Pace's suspension has clearly paid off, as potholes and poor road surfaces are nicely smoothed out. It's worth noting that the optional 22-inch alloy wheels can cause the worst road surfaces to send shudders through the car. Road noise is still minimal, though, even with big wheels fitted.
In corners, the F-Pace displays relatively little body lean, and it's easy to forget you're driving a big SUV on a twisty back road. The automatic gearbox suits the F-Pace better than the manual, switching seamlessly between its eight gears, although it can be a little sluggish at the off.
The only gripe was that set of optional 22-inch alloys which, while they do fill the wheel arches nicely, did compromise the ride quality. You would be well advised to leave your vanity – and the £1,225 they cost – in your pocket and stay with the standard 20-inchers for a more pliant, relaxed ride.
Off the road
While a Range Rover or Land Rover Discovery Sport will ultimately be able to tackle rougher terrain, the F-Pace Chequered Flag is more than capable of venturing off-road.
There are a variety of electronic gadgets to help you keep control, beginning with the standard Drive Control system that allows you to choose between Rain, Ice and Snow settings.
I drove roughly five miles of green lane with the occasional boggy section and the car performed very well, dismissing the 10-inch mud ruts as if they weren't even there. Drifting around a wet grassy field was huge fun, too, but less about that.
Test week stats
During the test week and with friends visiting from Cape Town, a total of 544 miles were driven over mixed roads at an average speed of 28.8mph. The average fuel consumption was recorded at 29.7mpg, which is 96.7% of the official 30.7mpg (combined).
Safety
The F-Pace shares many mechanical elements with the Jaguar XE and XF saloons, which are tried-and-tested.
Safety is assured too as the Jaguar F-Pace has gone through independent Euro NCAP safety tests and received the full five stars, with an impressive 93% score for adult occupant protection. Jaguar fits all examples with autonomous emergency braking and emergency braking assistance, which help you to stop in a hurry or, if it detects you haven't reacted, will brake on your behalf if an obstacle strays into your path.
This is on top of all those safety features like anti-lock-brakes and stability control that have to be fitted by law.
VERDICT
Attractive, practical, and engaging to drive, the Jaguar F-Pace S is a strong contender in a crowded market. While it may not be the sharpest knife in the luxury SUV class drawer, it's a versatile blade that's anything but dull.
Because you're here and you have been, thanks for reading - WG.
Model Timeline
2015: September - Official F-Pace public debut at the Frankfurt Motor Show.
2016: April –Jaguar F-Pace price list released, order books open.
2019: May – Chequered Flag Editions were announced for the F-Pace and its more compact sibling, the E-Pace. Order books opened in August and first deliveries took place in November.
Fast Facts: Jaguar F-Pace P250 Chequered Flag Edition
Engine: 2.0-litre, turbocharged 4-cylinder Ingenium petrol.
Max output: 247hp @5,500rpm / 365Nm of torque from 1,300 - 4,500.
Transmission: Via a ZF-sourced 8-speed automatic, driving all four wheels.
0-62mph: 7.0 seconds.
Top speed: 135 mph.
MPG: 30.7 (combined).
Emissions: 175g CO₂/km (NEDCeq).
Fuel tank capacity: 60 litres (13.2 gallons).
Weights: Kerb (kg unladen): 1,760.
Towing capacity/ (kg): 1,600 braked / 750 unbraked. Nose weight 175.
Warranty: 3 years/unlimited mileage. Servicing: Every 16,000 miles.
Availability: Since May, 2019.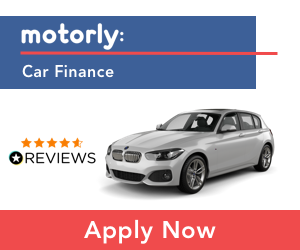 Tell us what you think!
If you enjoyed this article, please help spread the word by sharing it and leaving us a comment below. All opinions welcome and we respond to all comments, just keep it clean please.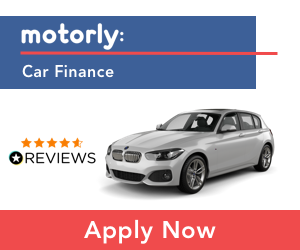 We have launched!
Your vehicles in a digital garage. MOT, Road Tax & Insurance renewal reminders!