Review: KIA Stinger GT S
For its 2021 model year, KIA's performance fastback sports sedan gets minor exterior tweaks, updated interior trim and features a range of technology and safety upgrades.
Tested: 2021 KIA Stinger GT S, priced from £42,655.
Price as tested £43,330 (incl. HiChroma Red at £675).
On sale since: January, 2021.
Background
As flagship models go, the four-door KIA Stinger is the South Korean manufacturer's response to class-leading German rivals such as the Audi A5 Sportback, BMW 4 Series Gran Coupé and the Volkswagen Arteon.
Created as a mid-premium gran turismo at KIA's Frankfurt studios under the watchful eye of KIA's chief designer Peter Schreyer (yes, Mr Audi TT himself) and introduced to the UK in 2017, the Stinger boasts substantial sporty intentions thanks to all-new underpinnings shared with Hyundai's recently-relaunched Genesis UK and a 3.3-litre twin-turbocharged V6 petrol engine.
From KIA's point of view, the Stinger exists to change attitudes, make a statement and offer up a comparison with more premium brands – a halo car for KIA to help raise perceptions of the brand, just as Genesis intends to do once again for sister company Hyundai and Lexus does (very well) for Toyota.
In August 2020, KIA UK unveiled a refreshed Stinger that went on UK sale in January 2021. Styling updates include revised headlights and taillights, a new 10.25-inch infotainment screen and an additional wheel design. Light refresh done, does it still have genuine substance and gravitas to compete with the best that its established, high-end rivals have to offer?
Exterior
In terms of looks, the stirring KIA Stinger is pretty much bang on. Its long, low bonnet and elongated profile extends the entire length of the car through to its Picanto-bearing hips around to the rear where twin dual exhaust pipes hint at its performance.
The car is at its most aggressive and striking when viewed from the front and is undeniably the most noticeable and impactful model the Korean firm has ever put into production. However, those 'air intakes' on the bonnet look both sad and fake – because they are.
Interior
The Stinger's appeal garnered from the exterior continues on the inside. The aluminium finish on some of the central switchgear adds an elegant touch along with the swathe of leather across the top of the dashboard and the alcantara roof lining. Updated, soft-touch materials abound in critical touch zones and the super-comfortable, leather clad seating remains a triumph.
The Stinger's ergonomics are good, with a well laid-out dash behind a fully adjustable steering wheel. The instruments and new 10.25-inch infotainment display are clear and easy to read.
Up front there's plenty of room and a good driver-centric position is easily arrived at. As a plus, the passenger's seat includes height adjustment. In 'Sport' and 'Sport Plus' driving modes, the side bolsters on the driver seat automatically contract to keep you in your place as you 'fill yer boots' on the twist back roads.
At the rear it's all a little dark and sombre but the seats are nicely shaped and supportive and there's plenty of knee and leg room, although space for feet under the front seats is tight. The reducing roofline makes getting in and out of the smaller rear doors' openings less easy than for the front seats.
Infotainment and technology
The upgraded 2021 KIA Stinger is fitted a new 10.25-inch touchscreen display, allowing Bluetooth smartphone pairing for two phones concurrently, enabling separate phones to be used for phone calls and music. Its customisable split-screen display lets users control or monitor selected vehicle features at the same time via a series of different widgets. Apple CarPlay and Android Auto are standard, with intuitive voice control for many of the car's features such as heating and ventilation, audio and navigation. A wireless charger allows smartphones to be topped up without cables trapesing across the cabin.
The navigation system has full European mapping and a traffic messaging channel. Stinger also has KIA Connected Services with TomTom and UVO Connect, giving access to traffic, speed camera and weather information plus local search details in a number of categories.
A high-quality 15-speaker Harman/Kardon audio system with subwoofer, external amp and front centre speaker is now standard.
The upgraded model includes a high-resolution 7.0-inch digital display within the instrument cluster. This full-colour display with vivid graphics for different driving modes displays information between the speedometer and tachometer. It is also fitted with a customisable head-up display, which projects selected driving information onto the base of the windscreen in the driver's line of sight. The system shows selectable alerts from the car's numerous driver assistance technologies, details of vehicle speed and turn-by-turn navigation instructions.
The new Stinger adds features such as a 'connected car' Remote Engine Start system, which allows owners to start their car remotely using the Stinger's smart key. A 360-degree surround view camera system is fitted, as well as front and rear parking sensors, giving the driver a bird's eye view when manoeuvring in tight spaces.
Trim grade
KIA has reduced the previously three (GT-Line, GT-Line S and GT S) to just one trim grade – the high-end GT S as tested.
As you would expect of a flagship model, the GT S equipment list is expansive and includes 19-inch alloys, navigation, reversing camera and 360° around view monitor, all-round parking sensors, sunroof, DAB radio, Bluetooth phone and audio connectivity, Apple CarPlay and Android Auto, electric folding and heated door mirrors, heated and cooled front seats, Brembo brakes with ventilated front discs, driver's seat lumbar and side bolster support, powered tailgate, keyless entry and start, traffic sign recognition, auto wipers and lights, LED daytime running lights and LED rear brake and tail lights, climate control, active cruise control, speed limiter and blind spot detection with rear cross traffic alert.
Options fitted to LA70 UVM
Apart from six premium paint colours (£675), there are no single options or equipment packs available on the 2021 KIA Stinger. One paint colour – a rather garish 'Ember Orange' – is standard at no cost. There are, however, a myriad of accessories ranging from rubber mats, boot protectors, wheel storage bag, suit hanger, boot tidy, et al. Oddly on a car costing in excess of £43,000 car, a set of plain LED puddle lamps are available for £142. Tsk, tsk, KIA.
Practicality and luggage space
The KIA Stinger is a spacious 'fastback' with just about enough boot space and some practical touches dotted around the interior. Its tailgate includes the rear window, so the car is a lot more versatile and easy to load than say, a BMW 3 Series saloon with just its boot lid for rear access. That makes up for the fact that the Stinger has a slightly smaller boot than rivals.
There's plenty of space in the Stinger for the driver and front-seat passenger and you should be able to find a preferred driving position thanks to power-adjustable memory front seats and electric adjustment for the rake and reach of the steering wheel.
The rear seats offer adequate legroom for even taller adults but those same passengers might suffer slightly in the headroom department because of the coupé roofline. Low-mounted front seats mean there isn't too much foot room for feet underneath.
The Stinger has a 406-litre boot. Although very usable in its own right, it's significantly down on the 480-litre boots of the Audi A5 Sportback and BMW 4 Series Gran Coupé. The Stinger's boot is at least made a little more practical by the powered tailgate, plus the 60:40-split and folding rear seatbacks help with the loading of longer items. KIA has also ensured the car has a low boot lip, which will make it easy to load bulkier or heavy things. The boot is shallow but sizeable and should just about swallow everything required for four adults to get away for the weekend.
Engine and transmission
Gone are the previous engine options on the Stinger – an uninteresting 2.0-litre petrol and 2.2-litre diesel with an underwhelming agricultural character. Remaining is the 3.3-litre twin-turbocharged V6 engine. It was designed to service multiple Hyundai/Genesis and KIA applications in overseas markets.
It's an engine that differs from European units by not really being designed for performance applications (unlike Alfa Romeo's Ferrari-sourced 2.9-litre bi-turbo V6 wedged into its Giulia Quadrifoglio Verde). As a result, it's smooth, quiet and torque-heavy at low rpm, but lacks the sonorous response of the in-line and V6 engines in more expensive German rivals.
While it develops 361bhp at 6,000 rpm and 510 Nm of torque from 1,300 rpm all the way up to 4,500 rpm, response can be a little soft and, despite the wide torque band, caught in the wrong gear and it will take its time to get a shift on (pun intended).
The transmission itself is also a little soft and unresponsive, often dropping too many gears when demanding prompt forward momentum, reading the manual before the turbos come in, then swamping the rear differential with a dollop of torque – all with very little finesse. The paddles are responsive though and, despite not always acknowledging driver inputs, do a good - if not great, job.
Drive mode select vs performance
KIA is rather proud of its five mild-to-wild drive mode options that control the Stinger's steering, ride and engine response.
There's 'Comfort', which is best suited for normal, everyday driving but particularly useful in a city or urban environment as none of its steering, ride or engine responses is at all interesting. 
'Eco' mode numbs all three dynamics in an effort to save fuel, but it feels like driving a pre-millennial Honda Accord, so it's best to use 'Eco' sparingly to minimise those unwelcome flashbacks.
'Smart' mode apparently learns your driving style and adapts to it, but like a mood lamp, its effects are just too subtle.
If you have an enthusiastic driving style – and you should, if you're considering a KIA Stinger GT S – you might as well twist the knob over to 'Sport' and leave it there. It activates (the oddly enjoyable) fake engine noise piped in to the cabin via the audio system, stiffer suspension, sharper throttle response and slightly heavier steering. 'Sport Plus' keeps all of that on but switches the traction control off…such fun in the right hands.
'Sport' is probably the default, daily-drive setting as the Stinger is full of surprises and most of them are of the pleasant variety, the least of which is getting the tail out on a regular basis due to the pleasantly lenient traction control system.
Flooring the throttle too quickly (even in 'Eco' mode) will loosen rear grip, but the Stinger impresses with the way it delivers its 361bhp through its standard eight-speed auto cogbox. It's progressive, not brutally neck-snapping and is all the better for it. But you do need to have your wits about you as the rear will step out when you least expect it, bringing gasps of 'Strewth!' – until you get used to it.
On the road
The Stinger's chassis is fairly traditional, with an engine up front and rear-wheel drive - a recipe BMW and Mercedes fans will be familiar with. A limited-slip differential helps generate grip as you power out of corners, helping the Stinger to feel surprisingly agile for such a big car. It offers flappy paddles behind the steering wheel for DIY driver engagement.
The chassis is supple enough to smooth out the worst of the UK's roads, with only the odd noisy clunk when traversing harsh potholes or motorway expansion joints taken at high speed. 
Refinement of the 3.3-litre V6 is exceptional too, with very little vibration through the controls and minimal wind and engine noise on the motorway. There were a few creaks, groans and rattles on the test car which began to irritate as the week went on, mostly to do with some vibrating trim that I failed to find, let alone suppress. With just over 2,000 miles on the test car, I put it down to previous journalistic abuse.
The GT S has a variable ratio steering rack that means you can swing into tight corners with less steering input. While not the most tactile of setups, it does make the KIA easier to place precisely on the road, being good enough to satisfy during the occasional B-road attack.
Find some well-knitted corners and you'll discover there's a pleasant, easy-going balance to the chassis, which manages the critical trick of hiding its weight without detaching you from what's going on down at the grippy end. It floats a little if you're bounding over crests, but the suspension tidies up the movements professionally and there's less body roll than you'd expect for such a sizeable sedan.
Reliability and safety
KIA has a well-earned and envious reputation for producing cars with good reliability. What's more, the brand offers a seven-year/100,000-mile transferable warranty on its cars, showing its confidence in their reliability and offering appreciable peace of mind.
The KIA Stinger added impressive safety to its long list of credentials after independent experts Euro NCAP put it through their rigorous crash-testing regime. The car received the maximum five-star rating, including an excellent 93% score for adult occupancy protection. Its 81% score for how it looks after children in an accident is a good showing, too.
The roster of standard safety equipment impresses, with automatic emergency braking (AEB), lane-keeping assistance, driving fatigue warning, an active bonnet system and speed-limit warnings.
Safety changes for its 2021 model year include the addition of pedestrian and cyclist registration for the automatic emergency braking system, plus a smooth camera-based blind spot monitoring feature that provides a live video feed in the driver's dashboard.
Summary
The KIA Stinger GT S is not a hard-edged sports car, created to be brutally fast at the expense of comfort. As a genuine grand tourer, the Stinger is more about the joy of the journey, where driving to a destination is only half of the fun.
The Stinger is a stylish and very well-equipped four-door tourer with a sleek, fastback roofline. It offers a sophisticated and spacious cabin that's comfortable for long-distance cruising.
It's a shame we don't see more KIA Stingers on the road. Badge prejudice aside, as a driver's car the Stinger is finely honed and deeply impressive, proof that halo models don't need drift modes or 'track packs' or wild exhausts to engage a thoughtful person behind the wheel.
Because you're here and you have been, thanks for reading.
Test week stats
During the test week, I drove LA70 UVM over 241 mixed-road miles. The average fuel consumption was recorded at 25.8 mpg, somewhat less that official 28.0 mpg (WLTP combined).
Note: Unless conducting a specific economy test, no attempt is made or conscious effort given to exceeding the stated WLTP mpg during the week. However, I do use the cruise/active cruise control at all available opportunities.
KEY FACTS: KIA Stinger GT S
Engine: Front-mounted, twin-turbocharged 3.3-litre V6 petrol.
Engine - Power: 361 bhp @ 6,000rpm.
Engine - Torque: 510 Nm @ 1,300 - 4,500rpm.
Drive: To rear axle only.
Transmission: 8-speed automatic.
Engine RPM @ 60 & 70mph in top gear: 1,420 & 1,630.
Acceleration: 0-62mph: 4.7 seconds.
Top speed: Limited to 167 mph.
MPG (combined WLTP): 28.0.
Fuel tank capacity: 60 litres (13.2 UK gallons).
Theoretical range: Approx. 370 miles.
Emissions: 229 CO₂/km
First year VED: £1,910, thereafter £490.
P11D Value: £42,665.
2021> BiK (Benefit in Kind): 37%.
Kerb weight: 1,855 kg
Luggage capacity: 406 / 1,110 litres.
Towing weight (braked/unbraked): 750 kg / 1,000 kg.
Tow ball weight: 75 kg
Roof luggage weight: 70 kg.
Service intervals: 12 months / 10,000 miles.
Warranty: 7 Year / 100,000 mile warranty (3 years/unlimited mileage)
Anti-perforation warranty: 12 years/unlimited mileage
Paint warranty: 5 years / 100,000 miles
KIAssist road side assistance: 1 year.
Insurance group: 42 of 50.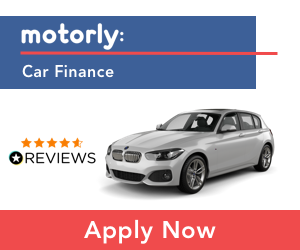 Tell us what you think!
If you enjoyed this article, please help spread the word by sharing it and leaving us a comment below. All opinions welcome and we respond to all comments, just keep it clean please.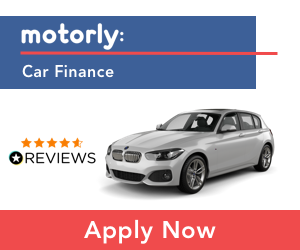 We have launched!
Your vehicles in a digital garage. MOT, Road Tax & Insurance renewal reminders!