Review: 2019 Land Rover Discovery Sport
As facelifts go, this is much more than just a nip and tuck. Land Rover takes a clutch of knives to its most popular medium-sized SUV and the result is so impressive, you can barely see the cut lines.
Tested: Land Rover Discovery Sport D180 in S R-Dynamic trim.
Prices: Test car RRP £41,825. As driven with fitted options £46,630.
Land Rover Discovery Sport range starts from £31,575.
'From the ground, up', 'new', 'all-new', 'completely redesigned', etc. These are terms you'll hear often in the automotive industry. Five years into its life, the Land Rover Discovery Sport has received a mid-life facelift - but so much has changed that you could argue that it's an all-new model.
There's little to indicate how deep these changes run from the outside. The overall look has gently evolved - new lights, revised bumpers, but similar proportions overall. All but the keenest eyed observers will need an old and new one parked side-by-side to spot the difference.
This week, I test the new Land Rover Discovery Sport D180 AWD R-Dynamic, presented in range-entry S trim (OV69 OOE) and finished in Eiger Grey metallic paint.
Model Timeline
2014: The Land Rover Discovery Sport is a mid-sized SUV that went on sale in September 2014. It replaced the Freelander in a revised range of Land Rover-branded vehicles.
2017: Subtle styling tweaks to keep it fresh against strengthening rivals. Jaguar Land Rover's own Ingenium Si4 petrol and Sd4 diesel engines were introduced.
2018: All engines received particulate filters to meet EU6d TEMP/WLTP emissions regulations which came into effect from September.
2019: In May, the new Disco Sport was revealed for its 2020 model year. It has been designed to mix things up a bit, blending fashion and practicality with a pinch of style. It rides on the same JLR Premium Transverse Architecture (PTA) platform as the new and much-improved Range Rover Evoque and introduces significant updates inside and out, along with new mild-hybrid Ingenium engines and updated technology.
Any worthy rivals?
Many, and their numbers are rising. With premium SUVs such as the Volvo XC60, Audi Q5 and Mercedes-Benz GLC appealing to the heart, while practical but cheaper rivals such as the Hyundai Santa Fe, Skoda Kodiaq, Lexus NX and Tiguan Allspace offer the same blend of seven-seat practicality in modern, good-to-drive packages. Rivals higher up the automotive food chain include the Porsche Macan, Mercedes-Benz G-Class and the in-house Range Rover Velar.
The Inside Story
One of the Disco Sport's biggest attractions is its impressive interior and refinement, which has improved markedly for 2019 and slots neatly between the stylish Range Rover Evoque and rugged Land Rover Discovery, although it does lack the design flair of the BMW X3 and Audi Q5.
The revised dashboard loses some of the chunky switchgear buttons and controls of the previous model. In their place are modern, touch-operated controls, which are thoughtfully arranged with most in easy reach giving the dash a clean and organised look. 
The steering wheel design has been simplified somewhat with a new design layout. But there are a large number of buttons, which could be confusing at first as to which one does what. The rotary gear selector found in the previous car has been replaced with a traditional 'joystick' style gear selector.
A 12.3-inch digital instrument cluster adds a modern look to the dashboard as well, and is complemented by a centrally mounted 10.25-inch touchscreen infotainment screen.
Most of the trim feels robust, but there are some cheap feeling materials too close to critical touch zones – especially the panel around the gearstick. Lighter seat upholstery covers will show up dirt far more quickly than the darker options. But, even with darker trim and headlining, the Discovery Sport never feels claustrophobic inside.
Practicality and Space
With seven seats as standard across a majority of the model range – even if the third row is only really suitable for kids – the Land Rover Discovery Sport has the jump on the old Freelander, as well as many of its current rivals.
The Discovery Sport makes excellent use of its relatively compact dimensions – it's about the same length and width as a Skoda Octavia. It's easy to get comfortable, as the driver's seat adjusts for height and the steering wheel adjusts up and down as well as in and out.
All of the furniture is comfortable and provides good support, with up to a metre of legroom available in the second row, which can be slid back and forth to prioritise passenger or boot space as necessary.
This helps with space in the third row, with the second row sliding forward to give more space to the rearmost passengers. But even with this adjustment, the back row is really only suitable for adults on shorter journeys or grumpy 'inbetweeners' likely glued to their phones and eroding their opposing thumbs anyway.
Land Rover has also fitted USB and 12-volt charge points in every row of seating, as well as heating and ventilation controls front and rear.
The rear doors open to almost 90 degrees, so climbing in is easy, while the second row of seats folds to allow access to the third row. 
There are plenty of useful storage spaces in reach of passengers, along with numerous cup-holders and USB ports for all three rows. The door pockets are deep, there's a large tray in front of the front-seat passenger and a storage box with a lid between the front seats.
The boot measures 754 litres with the third row of seats folded, but with all seven seats in place this shrinks to 157 litres, which is, only really enough room for a couple of squashy bags. Fold rows two and three and a cavernous 1,794 litres is revealed.
The boot is well thought-out, with few intrusions to get in the way of bulky cargo. While there's no underfloor storage, you can box-tick an optional system of adjustable rails to hold luggage in place, while a number of handy hooks, a 12v power sockets and USB chargers are fitted to all models.
Trim grades and equipment
The Discovery Sport is split into to trim lines – Standard and the sportier looking R-Dynamic. Each of those is available in four trim grades of Standard, S, SE and HSE.
Stepping up to the SE gets you upgraded LED headlights, a power-operated boot lid and front fog lamps. You also get the same 10.25-inch Touch Pro infotainment system and navigation as the standard model, with Android Auto and Apple CarPlay. Opting for the sportier looking R-Dynamic trim line adds dark 19-inch alloy wheels and leather upholstery with contrasting stitching.
The HSE model adds Windsor leather trim, 14-way power-adjustable seats, keyless entry and a 'ClearSight' rear-view mirror that can switch to a camera view if passengers or luggage are obscuring the inside rear view. It takes some getting used to and some refocusing of the eye. After a while, I didn't bother with it and relied on correctly repositioned side mirrors.
Single options fitted to the R-Dynamic S test car: Metallic paint (£670), 19-inch alloys (£965), privacy glass (£400), heated steering wheel (£225), 360° surround camera (£575), ClearSight interior rear view mirror (£325), InControl tracker (£545), fixed panoramic roof (£1,100). Total: £4,805.
Powerplant, transmission and performance
Apart from the most basic D150 diesel engine (which also doesn't get the third row of seats), the entire engine range gets a mild-hybrid setup, which assists the engine at lower speeds.
Just one diesel engine is available in the Discovery Sport: a 2.0-litre Ingenium unit which, along with offering better fuel economy and lower emissions, is also smoother and quieter than the chatty 2.2-litre that powered the Sport's predecessor, the Freelander. Improved engine mounts and a stiffer chassis have also made the updated 2019 Discovery Sport noticeably more refined.
Available in three power outputs (150, 180 and 240hp), I found in testing that despite the 180's decent performance numbers, it can feel a bit sluggish. Push down the accelerator to get things moving and you'll find a lot of power arriving all too quickly and can catch you out as it did me more than a few times.
I haven't driven it, but I expect the power delivery of the 240hp model to be more linear and less impatient. If you can afford it, it's also likely to be the ideal engine to go for if you plan on doing any towing.
The entry-level 150hp engine is also offered with front-wheel drive, providing better fuel economy, with no real penalties during day-to-day driving. If you don't plan on heading off-road or towing a heavy trailer, this shouldn't be seen as too much of a negative. 
With a standard nine-speed automatic gearbox, the 180hp version as tested registers a 0-60mph time of 9.4-seconds, while the 240hp model takes 7.4 seconds.
There's also a 2.0-litre turbocharged petrol engine, badged P200 and P250, with 200 or 250hp respectively. The former can get from 0-60mph in 8.6 seconds, while the P250 takes 7.3 seconds and boasts a 139mph top speed, making it the fastest Discovery Sport on offer. Like the D180 diesel, the 200hp petrol feels like it needs working quite hard, making the more powerful P250 option a likely better bet.
On and off the road
The Land Rover Discovery Sport feels agile and composed on the road, yet the range of equipment offered makes it extremely capable off-road, too. It borrows heavily from the Range Rover Evoque, which is a good starting point. But the Sport uses a completely revised rear suspension system, primarily to increase interior space.
At low speeds, the suspension can be firm with the odd jolt from poor road surfaces, which copes better at higher speeds smoothing out the road imperfections, making for a very quiet and comfortable long-distance cruiser.
While not exactly living up to its Sport name, it boasts improved handling as well. The steering is car-like and impressive for an SUV and reacts quickly, making it good fun to drive on a twisty back road, and better than the more pliant Volvo XC60.
There isn't much feedback through the steering wheel, which can make it harder to ascertain what's going on at the front end. Still, there's plenty of grip thanks to the four-wheel-drive system and that raised driving position means the Sport is easy and relaxing to drive.
Somewhat naturally given its heritage, four-wheel drive is the Discovery Sport's selling point. Even if you don't plan to take the car off the road, it's good to know the Terrain Response system will always optimise grip. You can choose to tweak the setup to tackle a variety of surfaces, such as mud, sand, snow and rocks. When the terrain gets more rugged, though, the Disco Sport takes it all in its stride - from faster off-road tracks to light green laning or even mud-laden downhill sections.
The Sport will also wade through up to 600mm of water, and because there isn't much bodywork overhanging the front and rear wheels, it can traverse deep ruts and ravines like few other cars of its type.
Test week stats
During the week's test, I drove the Disco Sport a total of 406 miles over a variety of M, A and B roads at an average speed of 33mph. Much of that total was under cruise control, the use of which was subject to local conditions and speed limits and includes two or three miles of light green-laning and river wading.
The average fuel consumption was recorded at 37.1mpg, which is almost spot on when compared to the official WLTP data of 39.6 – 37.2mpg (combined).
Safety
The original Discovery Sport scored a full five-star rating in Euro NCAP crash-testing in 2014 and did significantly better than the Evoque in the adult, child and pedestrian protection categories at that time. This new 2019 Disco Sport has yet to be tested by Euro NCAP, but I see little reason why it shouldn't again be awarded the full five stars.
Standard safety kit includes automatic emergency braking, nine airbags and various electronic stability systems to improve grip. There's also a pedestrian airbag mounted at the base of the windscreen and two ISOFIX child seat mounts in the second row –plus a third on the front passenger seat.
Land Rover's Terrain Response system is fitted to all models. This allows you to select the type of surface you're driving on, including snow, sand and rocks and adjusts the car to cope accordingly. There's also hill-descent control, which controls the brakes to stop the Sport running away from you down a steep slope.
Another cool trick is Land Rover's Advanced Tow Assist, which when reversing, essentially does the counter-steering for you, by transforming one of the rotary dials in the car into the steering knob.
Any caveats?
A few, such as the rather thirsty D180 diesel as tested and, as is expected in most three-row MPV-wannabe SUVs, the rear is quite cramped. It's pricey, too and not too far removed from the Evoque, if the third row isn't required. Runnings costs are likely to make your eyes water and not with happy tears, and then there's the car's questionable reliability record. Though this 2019 model has plenty of new components, the poor reputation of the previous car should not be ignored.
VERDICT
That Land Rover keeps on hitting the nail directly on the head continues to impress, especially given the onslaught of rivals the new Discovery Sport now faces.
Overall, the Sport in its name refers to exterior aesthetics for an active, outdoorsy lifestyle rather than how it drives. As a comfortable, versatile and attractive family SUV with more off-road capability than most will ever require, there is much in the new Disco Sport to warrant its recommendation.
Because you're here and you have been, thanks for reading - WG.
Fast Facts: Land Rover Discovery Sport D180 R-Dynamic S
Ingenium 2.0 litre 4-cylinder 180HP Turbocharged Diesel.
Max output: 180hp @4,000rpm / 430Nm of torque from 1,300 - 3,000rpm.
Transmission: Mild hybrid electric, 9-speed ZF-sourced automatic to AWD.
0-62mph: 9.4 seconds.
Top speed: 125 mph.
Emissions: NEDCeq CO₂ EU Combined 155g/km.
Fuel capacity: 65 litres (14.3 gallons).
Weights (kg): Kerb 1,844. Towing (braked/un-braked 2,200/750. Tow ball 100. Roof 75.
River wading depth: 600mm.
Off-road angles: Approach 22.8°, break over 20.6°, departure 28.2°.
Availability: Since May, 2019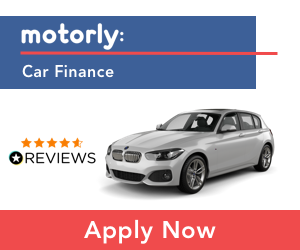 Tell us what you think!
If you enjoyed this article, please help spread the word by sharing it and leaving us a comment below. All opinions welcome and we respond to all comments, just keep it clean please.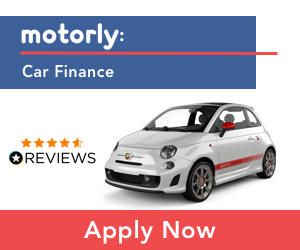 We have launched!
Your vehicles in a digital garage. MOT, Road Tax & Insurance renewal reminders!