Review: Mazda MX-30 EV
Tested: Mazda MX-30 EV, presented in top 'GT Sport Tech' trim.
Price as tested £30,345. No options fitted to test car.
Four-model MX-30 range now on sale from £26,045.
In 100 words or less
Aside from the Mazda EX-005 rotary hybrid prototype which debuted at the 1970 Tokyo Motor Show (and was little more than a Perspex-bubbled golf cart seemingly straight out of The Jetsons), the MX-30 is Mazda's first mass-produced electric car - and the style dial has been well and truly cranked up!
As battery-electric-vehicles go, the MX-30 is exceptionally-well priced with the range-entry SE-L Lux costing just £26,045 RRP after the (now reduced) £2,500 plug-in car grant is applied.
Background
Based on the Mazda CX-30, the all-electric - and appreciably different - MX-30 compact SUV had its world debut at the Tokyo Motor Show in 2019. Global production commenced at the Japanese automaker's Hiroshima facility in May, 2020 and Mazda UK opened the model's order books in February 2021, with first deliveries expected this month. 
Mazda has never been afraid to forge its own automotive path and, unlike rival EV car makers tripping over themselves to achieve higher battery capacity and greater range figures, the MX-30 instead gets a relatively small and more environmentally-friendly 35.5kW/h battery pack. This helps it stay lightweight nimble and Mazda reckons its 124-mile range is also enough to satisfy the driving habits of its target audience, most of whom likely own another car.
Recently, I called in at Gridserve's Electric Forecourt in Braintree, Essex (the UK's first bespoke EV charging location and the first of 100 planned UK-wide), for a first-drive in Mazda's newest model…
Rivals to the Mazda MX-30 EV
At 4.4 metres, the Mazda MX-30 has footprint of a family-sized SUV, like the Seat Ateca and Skoda Karoq, or medium-sized electric cars like the KIA e-Niro.
However, a glance at the roofline tells you it's more like a coupé/SUV, because it sacrifices everyday practicality for a sleek rear roofline, which brings other new BEV entrants into the mix like the Volkswagen ID.3 and ID.4 and the recently announced KIA EV6.
Exterior
Mazda could have played it safe with the MX-30…but it didn't. Instead, it went bold and poured on the chic. The unique styling inside and out may not be to everyone's liking.
During the past decade Mazda has been repositioning itself as a more premium, up-market brand and the MX-30's slightly unconventional coupé-cum-SUV look is not what everyone expected.
That it shares the same platform as the new Mazda CX-30, is pretty much where the similarities end. The MX-30 features squared-off wheel arches clad in contrasting trim that extends around the bottom of the vehicle. The black roof also contrasts with the rest of the bodywork.
The overall design looks as if the vehicle was chiselled from a solid block of billet metal. The general look is still very much modern Mazda, but it's clear the designers were given free reign to set the MX-30 apart from the rest of the BEV pack. Job done.
Perhaps the boldest and most noticeable design choice is the concealed 'freestyle' doors. This isn't the first time such a design has appeared on a Mazda - remember the RX-8 rotary-engined sports car? This design decision also eliminates the traditional B-pillar that separates the front and rear passenger compartments. But, more on those later.
Interior
Mazda has played things very well inside. All the major controls have been kept safe and approachable and the quality and functionality up front will likely cause little concern to the driver.
The MX-30 uses sustainable materials throughout including recycled plastic PEP bottles on the doors and a lashing of recycled cork across the centre console, giving the compact SUV an eco-friendly but premium feel. 
Mazda has installed the climate control HVAC system within a small touchscreen on the lower dash, but has retained physical buttons for the temperature and fan speed to make the unit more intuitive to use on the move.
Mazda's engineers have taken the opportunity to fit a gear selector that physically clicks between Park, Reverse, Neutral and Drive, a very reassuring touch for any first-time EV driver. Another nice detail is the traditional, analogue 'fuel-level' gauge displaying how much battery's left.
Visibility out the front is good, but the coupé-like rear end and the two small rear door windows are a hindrance to side- and rear-wards vision. Fortunately, front and rear parking sensors are standard as is a rear-view camera.
UK trim grades
All MX-30's are generously equipped, including 18-inch alloys, 8.8-inch colour infotainment screen, LED headlights with auto high beam, front and rear parking sensors, auto lights and wipers, satnav, Apple CarPlay and Android Auto, a rear-view camera, adaptive cruise control with lane-keep assist, e-call with GPS, hill-hold assist and blind-spot assist. 
There are four trim levels available; SE-L Lux (£26,045 after PiG), a special 'First Edition' launch model (£27,995), Sport Lux (£28,045) and the top-end GT Sport Tech (£30,345), as tested.
Sport Lux gets power seats with lumbar adjustment and keyless entry, along with the option of 'three-tone' contrasting paintwork. The GT Sport Tech range-topper features a sliding sunroof, heated steering wheel, 12-speaker Bose stereo and front wiper de-icer, along with the option of faux leather upholstery.
The 'First Edition' trim level is available to the first 500 buyers. Its design elements include model-specific 18-inch alloy wheels and light upholstery with grey cloth, stone faux leather and orange stitching. Two solid paint colours are available for no-cost, or buyers can upgrade to a three-tone hue.
Mazda MX-30 Options List
All UK MC-30 models are comprehensively equipped, so much so that Mazda UK offers no options list or equipment packs, aside from a set of 18-inch gloss black alloys (£903), should you not take a liking to the standard set.
Rather, there is an expansive list of accessories ranging from an exterior silver garnish set (£860), alloy pedals (£170), illuminated scuff plates (£340), roof rack (£197), roof boxes, cycle racks, coloured key fob covers and quite a lot more.
Practicality and luggage space
There's plenty of space for both front occupants. The driving position is excellent and the wide range of adjustment on offer means you shouldn't have trouble setting it to best suit your driving style.
However, it's at the rear of the cabin where the compromise is to be made. The rear passenger space is only really suitable for nipping the kids to football or dragging them kicking and screaming to somewhere they don't want to go. I'm a short chap and even with my seat forward there was just enough room for another me - but I wouldn't want to spend for too long back there.
The 'freestyle' rear doors suggest good access - but that's not the case, especially if you're a taller driver when you will need to slide your front seat forward too. It's also a tad claustrophobic back there with two very small porthole windows that don't open. What's more, the rear doors will open and close only when the front door is open to facilitate access to the concealed rear door lever.
There is a reasonable 366-litre boot space, but with row two folded the load area expands to a useful 1,171 litres. The tailgate lip is of good height to make loading and unloading luggage items easier.
Powertrain
In the world of Mazda's model nomenclature, the 'MX' badge is usually reserved for the carmaker's sporty models, such as the iconic MX-5 roadster, so is it deserved here? In essence, yes.
As mentioned, Mazda decided to give this car a relatively small 35.5 kW/h battery, so you shouldn't be expecting the kind of driving range you'd get in established city-EV models like the Renault ZOE. It's just 124 miles.
Still, for those urban-based folk Mazda thinks will be most attracted by this model, that may not matter too much. You'll be able to eke the range out easily though because instead of all the available 143bhp power arriving instantly, Mazda has engineered the torque delivery to be more linear, which makes the car considerably easier to adjust to for those from a combustion background.
Of course, if 124 miles are not enough, Mazda UK will soon offer a solution. While it has no plans to offer the MX-30 with a bigger battery, it will offer an MX-30 with a range-extending Wankel rotary engine, which it claims will offer more range and is still less environmentally impactful than shoe-horning in more lithium ion packs.
On the road
The MX-30 is, says Mazda, the BEV for those 'who don't want to sacrifice driving pleasure' when choosing an electric car. Staying true to the 'Jinbai Ittai - car and driver as one' ethos found across Mazda's combustion engined range, the MX-30 has been engineered to drive more dynamically than any other BEV in its segment - and it shows.
With a kerb weight of just 1,645kg, the MX-30 is certainly light compared with other electric SUVs, and this pays tangible dividends in almost every driving situation. There's never any feeling of lugging the MX-30 around corners, instead, it's agile and quick to respond, with very little body lean. Its on-road finesse makes it as fun to drive as the MINI Electric, even if it doesn't have as much punch when you hit the throttle. Its steering is precise and requires just the right amount of effort.
Mazda intended the MX-30 to drive like a petrol-engined car – so much so that it deploys a sound generator that pipes in an engine sound uncannily reminiscent of the aforementioned four-cylinder Mazda RX-8. Those familiar with my scribblings will know that I'm not a fan of in-car audio fakery at the best of times, but in this application it is extraordinarily satisfying and curiously reassuring.
The brakes feel natural too - not always a given in alternative fuel cars that harvest energy from braking regeneration. The strength of the electric motor's braking effect can be adjusted on the move via the paddles mounted behind the steering wheel. Even in its strongest mode it doesn't quite allow for one-pedal driving, but you can learn to use it to slow the car in predictable traffic and only using the brake pedal for the unexpected.
Acceleration is via a floor-hinged, organ-style pedal that's supportive, very progressive and superbly controllable. It's the kind of detail that makes driving the MX-30 a true delight.
With 143bhp, the MX-30's electric motor feels more on a par with diesel rivals for acceleration, taking 9.7 seconds to get from 0-62mph and that's no bad thing as it suits the overall character of the car. Of course, with just one forward gear and no turbo lag, there is the benefit of smooth and seamless progress as soon as you depress the throttle. Top speed is limited to a sensible 87mph. 
MpkW/h, range and charging
The all-important figure on the MX-30 is the BEV-equivalent of miles-per-gallon. In this case, the 'fuel consumption' is officially given as 3.26 mpkW/h (miles per kiloWatt/hour), which is none too shabby to be fair.
The quoted 124-mile driving range puts this Mazda at a disadvantage to quite a few of its rivals. Cars like the KIA e-Niro, Hyundai Kona Electric and the Renault ZOE can all go further on a single charge, but with the caveat of costing significantly more to buy.
The 500 customers ordering an MX-30 in 'First Edition' trim will qualify for a free wall-box home-charger, while the car is equipped with both a Type2/Mode2 charge cable for domestic 3-pin plug charging and a Type2/Mode3 charge cable for AC charging via home or public charge points. Additionally, the DC socket allows for rapid charging up to 50kW. In this charge mode a charging time of 30 to 40 minutes can deliver up to 80 per cent battery charge from zero.
Safety
The independent crash-test boffins at Euro NCAP destroyed several models in November 2020, awarding the MX-30 the maximum five-star safety score. Scores for adult, child and vulnerable road user protection were 91%, 87% and 68% respectively, while the car's driver assistance systems received a 73% score.
Mazda has packed its first electric car with most of the active driver assistance and safety features you could want. All models get lane-departure warning, blind-spot monitoring with rear cross-traffic alert, adaptive cruise control with intelligent speed assistance and emergency lane-keeping assistance to help actively avoid collisions.
Other safety features include front, side and curtain airbags, plus a driver's knee airbag, electronic parking brake with auto-hold and hill-hold assistance, plus dynamic stability control that works in conjunction with Mazda's electric torque vectoring to ensure maximum grip and traction at all times, regardless of prevailing road conditions.
Summary
The all-new Mazda MX-30 is quirky and defiantly different. As well as being relatively affordable and well-equipped, it also delivers a chic interior, a becalmed and pleasant ride and truly remarkable driving manners. It is undoubtedly one of the very best EVs available to drive in the UK right now.
If the comparatively low range and slight loss of practicality due to those 'freestyle' rear door are unlikely to be an issue for you, then fill your boots because overall, the MX-30 EV is more than worthy of your attention.
However, some may want to wait for the range-extender model to arrive which is when the real success of the MX-30 might be realised.
KEY FACTS: Mazda MX-30 EV:
Powertrain: Water-cooled electric motor. 
Battery pack: 35.5kW/h.
Range: 124 miles (WLTP).
Power / torque: 138bhp & 265Nm.
Transmission: Seamless single speed.
Drive: All power is sent to the front axle.
Fuel Consumption (kW/h per 60 miles): 19 (or around 4p/mile)
Emissions: 0 CO₂/km
First year VED: £0. Thereafter £0 pa.
P11D Value: From £28,490 to £32,790.
2020/21 BiK (Benefit in Kind): From £5.00 to £11.00.
Kerb weight: 1,720kg
Luggage capacity (litres): 366 / 1,171.
Towing weight (braked/unbraked): N/A.
Tow ball weight: N/A
Roof luggage weight: 75kg.
Service intervals: 12 months or 12,500 miles.
Warranty - Battery: 8 years
Warranty – Car: 3 years / 62,000 miles
Insurance groups: 19.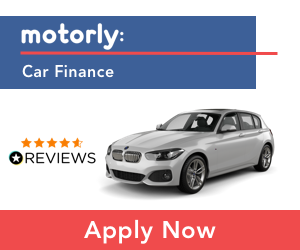 Tell us what you think!
If you enjoyed this article, please help spread the word by sharing it and leaving us a comment below. All opinions welcome and we respond to all comments, just keep it clean please.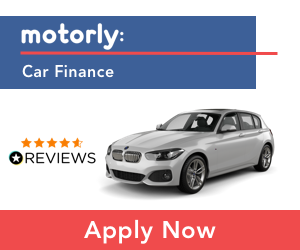 We have launched!
Your vehicles in a digital garage. MOT, Road Tax & Insurance renewal reminders!