Review: McLaren 620R
In motion, some cars mince along while others sashay by. But few, in their passing, can drop the mic with such sensory overload as a McLaren – particularly the brutal 620R.
The McLaren 620R is essentially a 570S GT4 race car with treaded rubber and number plates. It is a final 'Hurrah!' for the automaker's successful Sports Series range of brand-entry cars, which saw the introduction of the 570S, 540C, 570GT, 570S Spider, 600LT Coupé, 600LT Spider and the 620R driven here.
The 570S GT4 has been a huge success for McLaren both financially and on track, winning races in every championship in which it has competed across four continents since its debut in 2017.
Production of the McLaren Sports Series commenced in 2015 and ended in December 2020, after more than 8,500 hand-built cars rolled off the production line.
Replacing the Sports Series will be a whole new generation of High-Performance Hybrid (HPH Series) cars, commencing with the stunning Artura announced in March. After more than a decade of basing everything around its trusty V8 powerplant, the Artura is a whole new direction for McLaren and we'll discover how it drives in the autumn.
The McLaren Sports Series set a very high bar. This £250,000 620R, limited to just 225 units (the last of which left the Woking factory in March), extends that bar even higher.
Stripped of creature comforts and honed for hooning on the track, the 620R packs 120bhp more than its GT4 motorsport cousin. You can also drive it on the road where it is as road-legal as your common-or-garden Picanto.
As with all McLarens, the 620R is designed and built around a carbon-fibre safety tub and has aluminium sub-frames front and rear. But, that is where the connection to the 570S road car ends and the GT4 relationship begins.
Out go the adaptive dampers and on goes a set of two-way adjustable coilovers from the race car. Lighter aluminium wishbones are also fitted, stainless steel bushes replace the rubber items used in the top mounts, and the spring rates and the anti-roll bar are stiffer, too. Carbon-ceramic brakes are standard.
Being a racer, it has aerodynamic enhancements to the bodywork, from the sizeable rear wing to the carbon-fibre bonnet improving airflow to increase downforce, along with a pair of front dive planes and a more aggressive front splitter. Overall the 620R can generate 185kg of downforce. For the full motorsport look, McLaren Special Operations (MSO) will also sell you a roof scoop, as fitted.
A few Fridays ago at McLaren's Ascot hub, I had a couple of hours to become acquainted with this orange, road-legal race car over the finest – and worst – roads East Berkshire has to offer, stopping off (briefly) at Windsor Great Park for a few happy holiday snaps.
"Strewth!" I said audibly to no-one in particular as I did a brief walkabout of the 620R and admired its sculpted form. Ducking below the dihedral doors and slithering into the 620R is a challenge compared to getting in and out of say, an Aston Martin DB11 or an Audi R8. But, it's worth it just to see the jaws drop as you park up and pop open the doors. You can never get tired of that!
Everything I had read about the 620R as a raw, track-focused brute certainly preceded it. No carpets, no insulations, swathes of carbon fibre, a pair of fixed lightweight carbon sports seats borrowed from the Senna and a choice of a six-point racing harness (optional) or a conventional three-point seatbelt. I chose the latter as the former required valuable seconds I didn't want to waste.
Door pull straps and a raised centre column mean that even when the six-point racing harness is holding you in place, everything is still in reach. Simple things, but practicality is often overlooked in some family saloons, much less a supercar.
Facing me was swathes of Alcantara and visible carbon. While the glovebox has also been removed, the centre console has been raised, bringing the driving mode buttons a tad closer.
Air con, a stereo and sat nav are all no-cost options and I would recommend the aircon – to heck with the weight. Full credit must go to the person at McLaren with an overdeveloped sense of humour to place a £3,640 Bowers & Wilkins 12-speaker audio system on the options list. Beyond 50mph, a £7 pair of builder's ear protectors would be a better choice.
Trying one of these beasts on a track is several echelons above both my skill- and pay-grade these days, so I 'made-do' with a road test. With a trembling digit, I prodded the start button and, swamped beneath a sonorous cacophony of delicious noise, tried to relax and temper my breathing. The satnav was preset for a 62-mile adventure. I awoke the seven-speed auto cogbox into 'D' and gingerly squeezed the accelerator.
On the road, the 620R is close to terrible in terms of noise and refinement – but oh so much fun! The cabin is filled with buzz and vibration at even modest speeds and the residual soundproofing keeps out noise about as well as a used shower curtain.
Of course, on track the 620R will be hugely fast. On regular public roads it is breath-taking, exhilarating and truly terrifying – all three emotions coming within a second of each other. It deploys the same 3.8-litre V8 engine as the 570S but cranked up to produce 620bhp which is 50bhp more than the 570S.
McLaren says that the 620R will be able to blast its way from rest to 60 mph in 2.8 seconds, from zero to 124 mph in 8.1 seconds, and on to a top speed (with the adjustable wing in its lowest downforce setting) of 200 mph.
Grip is tenacious, balance is superb and body-roll barely exists. Simply point the nose and the rest follows – including most of you. You sense the car's lightness and lack of inertia.
At everyday road-legal speeds, the 620R feels as if it has barely woken up, with grip levels from the standard Pirelli P Zero Trofeo R tires high enough to preclude any sane attempts to ascertain their limits. A good thing it's easy to outpace and out-noise your fellow motorists, since the vast wing removes a significant amount of rearward visibility. In the absence of any other sensory notification, you can only assume they're all behind you.
Options fitted to the McLaren 620R test car totalled £39,590 – the equivalent of four of the aforementioned KIA Picanto city cars. They included an MSO R-Pack comprising a roof scoop, carbon fibre roof, carbon fibre louvered front fenders, titanium sports exhaust, track telemetry with three cameras and an interior carbon upgrade (£25,000).
Other options fitted were MSO roof cantrails finished in visual carbon fibre (£5,150), MSO satin finish sill finishers with 620R branding (£3,600), MSO six-point harness (£1,200) and McLaren orange brake calipers with silver logo (£1,000).
Non-cost options fitted were the GT4-inspired McLaren Orange paint with white racing stripes, air conditioning and an IRIS satnav with in-cluster, turn-by-turn display.
The McLaren 620R is a remarkably capable machine that delivers fully on its promise of providing as close to a race car experience as is possible within a road legal format. Okay, you could spend a lot less and buy an LT and still have huge fun on road and track, but the quarter of a million pound ticket price of the 620R also reflects its rarity, a factor likely to make it as popular with collectors as enthusiasts. Either way, it is a fitting farewell to the impressive Sports Series of McLarens.
All eyes are now diverted to the McLaren Artura High-Performance Hybrid. Can a car born from environmental and legislative constraints – however necessary – possibly deliver such raw and uninhibited driving excitement?
If anyone can round up that circle, it's as likely McLaren can. Don't forget that the P1 was a plug-in hybrid, too. No doubt we'll see harder, faster versions of the Artura as time goes on, too.
In the McLaren 620R, you're looking at the car against which they will be judged.
KEY FACTS: McLaren 620R
Engine: 3.8-litre, twin-turbo V8 (M838TE).
Drivetrain layout: Longitudinal, mid-engined, RWD.
Power: 620 / 611 / 456 (PS / bhp / kW) @ 7,000 rpm
Torque: 620 / 457 (Nm / lb ft) @ 3,500 rpm.
Transmission: 7-speed SSG (seamless shift gearbox).
Steering: Electro-hydraulic, power-assisted.
Chassis: Carbon fibre monocoque with aluminium front and rear crash structures.
Suspension: Anti roll bars, wishbones and uprights. Manually-adjustable 2-way Motorsport dampers with 32 settings for rebound and compression. Optional adaptive dampers with Normal, Sport and Track modes.
Brakes: Carbon ceramic, aluminium calipers (6-piston front / 4-piston rear).
Wheels: Front 8J x 19, Rear 11J x 20.
Tyres: Pirelli P Zero Trofeo R (225/35/R19 front, 285/35/R20 rear).
Dimensions (mm): Length 4,557 / Height 1,194 / Width 2,095 with mirrors.
Wheelbase: 2,670 mm.
Top speed: 200 mph (322 km/h).
0-62 mph: 2.9 seconds.
Fuel Consumption: 23.2 mpg / 12.2 l/100km (WLTP combined).
Fuel tank capacity: 72 litres (15.8 UK gallons).
Theoretical tank range: 365 miles.
Emissions: 278 g CO₂/km.
Kerb weight: 1,386 kg.
Luggage capacity: Front 120 litres.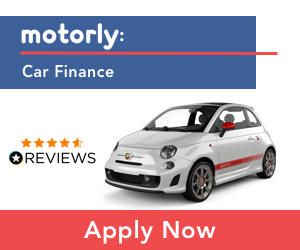 Tell us what you think!
If you enjoyed this article, please help spread the word by sharing it and leaving us a comment below. All opinions welcome and we respond to all comments, just keep it clean please.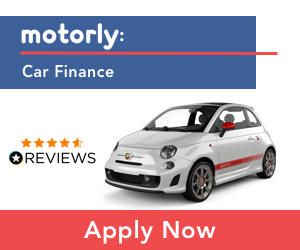 We have launched!
Your vehicles in a digital garage. MOT, Road Tax & Insurance renewal reminders!