Review: Mercedes-Benz e-VITO Panel Van
The all-electric Mercedes-Benz e-VITO leads the German van maker's charge into EV van deliveries, with the e-SPRINTER and e-CITAN to follow.
Tested: Mercedes-Benz e-VITO Pure L2
RR Prices: £39,895. As tested: £42, 140 (see options fitted below).
Mercedes-Benz e-VITO range from £39,895 – Pure L2.
Finally, more than a year later than anticipated and two years after its introduction into mainland Europe, the Mercedes-Benz e-VITO has arrived in the UK.
The new e-VITO is based on the regular, third-generation VITO van first introduced to the UK in 2015 and is the follow-up to the previous Mercedes-Benz VITO E-Cell electric van, which went into limited production in 2010.
The Mercedes-Benz e-VITO comes in a choice of trim levels and body sizes, but – at just 93 miles (empty and on a summer's day) – offers what many may consider to be a rather too limited driving range.
I recently spent a week with 'UVD', a Mercedes-Benz e-VITO, presented in Pure L2 format and finished in 'Brilliant Silver metallic' exterior paint…
Rivals
As the first mid-sized all-electric van to hit the mainstream UK market, the e-VITO is currently alone. Of course, there are a number of PHEV hybrid vans around that pair combustion engines with electric motors with a plug-in top-up charging system. However, 2020 is expected to be a busy year for the introduction of all-electric commercial vans.
We can expect an electric Volkswagen e-Transporter, as well as electric versions of the Citroen Dispatch / Peugeot Expert / Toyota Proace / Vauxhall Vivaro family, along with the new LDV e Deliver 3 (a purpose-built electric van).
Then, of course, is the retro-styled Morris Commercial JE, an electric van with a 1950s design, recently unveiled ahead of a planned launch in 2021.
If you're looking for another mid-size all-electric van that's on sale right now you'll have to turn to third-party converters – the newly announced, high-volume version of the Nissan e-NV200 from the Bevan Group, being a case in point.
Exterior
One would be hard-pressed to notice any external differences between the regular VITO and this new e-VITO.
The more astute may notice the 'eLECTRIC' badging under the A-pillar and the single 'eVITO' badge on the left rear door. Other than those three rather subtle badges, there's nothing else to differential the two models.
As well as the panel van versions, you can also order the e-VITO Tourer minibus model.
Inside the cab
As you would expect from a work-a-day panel van the interior exhibits utilitarian but nonetheless good quality plastics. Everything is in its right place but the layout does look a tad dated.
The e-VITO is right up there with the best in its LCV class in terms of its cabin appeal. It's pleasing to the eye and has a feel solid durability with welcome touches of quality, but not a hint of soft-touch leathers and luxury fabrics.
Some elements do disappoint though. For example, the 14.7cm colour TFT display at first appears to be a modern touch-screen, but in fact it's a more dated version controlled by dials and buttons. The position of the USB socket below and to the left of the screen means any charging cables will drape across the dash.
Storage is good rather than great with just two cup holders, multi-level door pockets and a relatively small glovebox. There are also three storage bays on top of the dash, but none are covered, meaning there isn't a large amount of space to tuck things out of sight.
The driving position is okay for those less than six-foot tall, but those blessed with taller stature might find the driver's area a little cosy. The foot-operated parking brake is hung-over from the previous generation VITO, but goodness knows why in this age of the electronic handbrake. It is released by a handle positioned low down to the right of the steering wheel.
Trim grades and equipment
There are two trim levels available on the e-VITO…Pure and Progressive. The range-entry Pure as tested includes features such as hill-start assist, sliding doors on both sides, Mercedes Pro connect, a heated drivers' seat, air conditioning, 4 metre charging cable, and vehicle tracker.
Progressive trim grade adds body colour bumpers, front fog lights, 75mph speed limiter, upgraded audio system and driver's lumbar support.
Mercedes Pro Connect is a service that's free for the first three years and includes remote access, digital drivers' log, drive-style monitor, service monitoring, parking time monitor and geo-fence options.
Options fitted to 'UVD'
My 'UVD' test van arrived with the following options fitted: Brilliant silver metallic (£565), bumpers and detachable body parts painted body colour (£315), Audio 40 sound system (£660), electrically foldable exterior mirrors (£190), front fog lamps (£195), speed limiter 75mph (£135), front wheel cover (£80) and driver's seat lumbar support (£105), bringing the total value of options fitted to £2,245.
Pricing
There are two body lengths available on the e-VITO – the L2 (5,140mm / 6.0m3) and L3 (5,370mm / 6.6m3).
The L2 Pure costs £39,895 and the Progressive £41,600 (both ex VAT), while the longer L3 Pure is priced at £40,415 and L3 Progressive at £42,120 (again, both ex VAT).
The vehicle is also eligible for the Office for Low Emission Vehicles (OLEV) Grant. This means that customers can benefit from a 20% reduction on the vehicle purchase price, up to a maximum of £8,000, which makes the e-VITO an attractive proposition.
Electric powertrain
The aim of this van is to be a substitute for the range-entry version of the VITO CDI diesel, which is why it has the same power output. The battery range is estimated to be enough for a day of deliveries for last-mile courier services working in city centres that could soon be designated no-go zones for conventional diesel vans.
The e-VITO's power comes from an 85kW electric motor which drives the front wheels. There is multi-stage brake energy recuperation available of zero, D-, D, D+ and D++, and three drive modes in the form of Comfort, Economy, and Economy Plus.
The three-module battery is located under the load bed. It's a 41kWh pack with 35kWh of that usable. This allows for a combined range of 93 miles on a charge and it can be recharged via the 7.4 kW on-board charger in around six hours using a Type 2 inlet. There is no rapid 40 to 50 minute charging capability, so journey planning is paramount.
Mercedes-Benz claims that, even fully laden in winter, a range of 62 miles is still possible and, to be honest, that sounds about right.
Payload ratings
Both L2 and L3 body lengths have a generous 3,200kg (3.2-tonne) gross vehicle weight rating, but this means the larger van has a lower payload as the basic van weighs more. As such, while the e-VITO L2 can carry up to 923kg, the maximum payload for the L3 falls slightly to 898kg. Their kerb weights are 2,277kg and 2,302kg, respectively.
On the road
Like the regular VITO van, the e-VITO is surprisingly comfortable and enjoyable to drive, with well-tuned suspension that provides a nice mix of supple ride quality, responsive handling and load-carrying ability. All-round vision is good with decent-sized mirrors and a reversing camera.
One element of the e-VITO that is most car-like is its steering – it lacks the heaviness of some rival systems, which makes it lighter at lower speeds and around town where it is expected to spend most of its life, while it weights up nicely at faster speeds.
Due to the silent nature of EV's, the e-VITO's electric motor emits a sound below speeds of 19mph to warn pedestrians of its presence. The 112hp available from the 41kWh battery pack is delivered seamlessly and in a very refined manner. However, it will show an impressive turn of speed when asked.
Test week stats
During the test week, a total of 148 miles were driven over mixed, but mostly urban and city centre roads, at an average speed of 19mph, with 07:14hrs of driving time. While no attempt was made at being frugal with the battery capacity, the average electricity consumption rate was recorded at a rather poor 2.2 miles per kWh. The van received no loads in its cargo area.
One battery charge was made midway during the week, from 8% battery capacity to 100%, which took 05:16hrs and cost £11.57.
VERDICT
Mercedes-Benz is open about the fact that the e-VITO will not suit everyone; however, if you're a city-based courier who facilitates multi-drop, 'final-mile' deliveries it will certainly make a lot of sense, particularly when you consider the expensive diesel particulate filter (DPF) problems that cause headaches for diesel drivers in urban operational areas.
If the numbers work for you – and you have the ability to charge it up overnight while the business is closed – then the e-VITO is both a worthy proposition and a viable step forward in electric mobility for business.
Mercedes-Benz e-VITO timeline
2017: November – Sales open in Europe.
2019: October – UK order books open.
2020: January – first deliveries to MBV retail network.
Key Facts: Mercedes-Benz e-VITO Pure L2
Powertrain: 3-module battery of 41kWh capacity (installed), 35kWh (available).
Max output: 112hp / 300Nm of torque.
Battery range from 100% full: 93 miles
Transmission: 112hp electric motor to front axle.
On-board charger output: 7.4 kWh
Charging duration 0 to 100 %: Approximately 6 hours via Type 2 connection.
Top speed: Standard 50mph (optional 62mph or 75mph).
Energy recuperation stages: 0, D- / D / D+ / D++
Emissions: 0g CO₂/km (NEDCeq).
BIK rates: 0% from 6th April, 2020-21 / 1% 2021-22 / 2% 2022-23.
Kerb weight: 2,277kg.
Towing capacity: N/A. Roof weight: 150kg.
Maximum load compartment capacity: 6.0m3.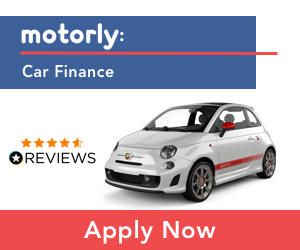 Tell us what you think!
If you enjoyed this article, please help spread the word by sharing it and leaving us a comment below. All opinions welcome and we respond to all comments, just keep it clean please.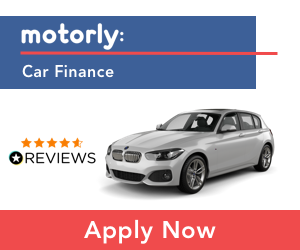 We have launched!
Your vehicles in a digital garage. MOT, Road Tax & Insurance renewal reminders!