Review: Mercedes-Benz EQC 400
Mercedes-Benz EQC 400 Sport 4MATIC from £65,720.
Tested: Mercedes-Benz EQC 400 AMG Line 4MATIC (£67,715).
Price as tested £68,400 (+ Obsidian Black metallic paint, £685)
In 100 words or less
As the first model from Mercedes-Benz' 'EQ' electric sub-brand, there's a lot riding on the EQC as it sets the tone for an expansive range of all-electric models due in the next few years. It is aimed squarely at the Audi e-tron and Jaguar I-Pace and Tesla rejecters. It will certainly appeal to those wanting an electric car, but feel more confident paying for the fit, finish and excellent Germanic engineering that comes with the fabled three-pointed star.
Background
Based on the Generation EQ Concept at the 2016 Paris Motor Show, the final production version of the Mercedes-Benz EQC was revealed in Sweden in September, 2018 and underwent its first public outing a month later at the 2018 Paris Motor Show.
It rides on the MRA-2 (modular rear architecture) platform and production commenced in early 2019 at the MB Bremen plant, on the same line as the C-Class saloon and estate, GLC SUV and GLC Coupé. The 80 kWh bank of lithium-ion high-voltage batteries are produced in Kamenz, near Dresden.
Rivals
As an all-electric premium SUV, the Mercedes-Benz EQC has a finite selection of rivals – at least for the moment. Its closest likely competitor is the Jaguar I-Pace (from £64,625). The Jag is designed to be fast and sporty, while the Mercedes is a more sensible, relaxed choice.
Certainly one to consider is the new all-electric Volvo XC40 P8 Recharge priced from £59,985.
The Audi e-tron (£59,185), like the Mercedes, is more of a luxury car than a sports car and it's also appreciably larger. Bigger still is the Tesla Model X. It features novelty gull-wing rear doors and offers seven-seat convenience. However, from £80,990, it is considerably more expensive.
Potential rivals arriving in 2021 include the BMW iX (est. £69,000) and the Rivian R1S, a rough-and-tough, retro-styled electric SUV (est. £57,000). It is expected to be the US automaker's debut model in the UK later this year or early 2022.
Exterior
I like the look of the EQC, I really do. However, Mercedes-Benz appears to have been torn between making it a contemporary looking SUV and a fastback-style one, so it went straight down the middle.
Its front fascia is unique to the EQC and the Mercedes-Benz grille and logo dominate the front, but probably its focal point is the horizontal light bar that links the two headlight clusters. It is one of this vehicle's most distinctive design features and it really attracts admiring looks.
Aside from a continuous light bar that lends it a unique aesthetic, there is nothing especially dramatic about the rear end design. All told, the EQC is a handsome car that will hold its appeal for quite a few years.
Interior
Mercedes-Benz has produced some great interiors of late and the EQC benefits from the marque's latest technology and features, as you'd expect at this price point. If you've been in a current Mercedes model such as the A-Class, E-Class and GLB – the dual-screen set-up of the EQC looks very familiar.
In fact, save for some novel finishes in terms of colours and texture, the dashboard could be for any Mercedes. If you want a touchscreen-dominated dash with few physical buttons, the interior doesn't have the same appeal as those of the Audi e-tron and Jaguar I-Pace.
Nevertheless, the graphics are super-sharp and configurable to vary the looks of the digital dials, while the ambient colours from the LED mood lighting can be varied – and animated – through a veritable rainbow of hues.
In a few areas, those physical buttons lack the solidity one might expect of a car wearing a Mercedes-Benz badge, but the touchpad controller for the MBUX multimedia system works very well.
Many of the controls are augmented by a hands-free personal assistant, similar in operation to a domestic Amazon Alexa set-up. You don't even need to press a button to operate it – simply say 'Hey Mercedes' and it responds to your human  inputs – rather than rigid, robotic instructions.
Sit in one of the EQC's front seats and you're treated to the kind of comfort experienced elsewhere in the Mercedes-Benz range. First impressions are that the front furniture is unyieldingly firm, but you soon appreciate their superb support, with sufficient comfort to ensure you're not wriggling around in your seat to relieve aches or avoid DVT.
There's plenty of electrical adjustment to enable a finely-tuned driving position, with a manually extending squab for those who prefer a longer seat base.
In the back, the outer two positions are fine in the sense of while they're comfy, if you were going on a longer journey you wouldn't opt to sit there. The middle of the rear bench is best reserved for those drawing the short straw.
Infotainment
As in all new Mercedes-Benz cars in the past year or so, the EQC's cabin is dominated by two glass-fronted 10.3-inch screens that are mounted side-by-side in front of the driver. These take most of the car's various functions, plus the information that would usually be presented on traditional analogue instruments, and delivers them all in one integrated unit.
The system is controlled by tapping and swiping the left-hand screen, or via a touchpad and shortcut buttons located between the front seats. The graphics are sharp and the menus have a logical layout, so despite the system being complex and having lots of functionality, it's actually pretty easy to find your way around. 
The touchpad controller is a bit imprecise - and therefore distracting - to use on the move, though. However, you can also operate the system via a sophisticated voice control system that's designed to recognise natural speech rather than specific commands. Fortunately, it works very well.
Most of the infotainment functionality you'd expect is supported on all EQCs, including DAB radio, sat-nav, Bluetooth and a raft of up-to-date connected services. 
However, Apple CarPlay and Android Auto aren't included as standard on the Sport and AMG Line models. If you want smartphone integration, then you'll have to pay £299 extra. Alternatively, upgrade to the pricier AMG Line Premium model which also brings a wireless phone charging plate and a high-end Burmester audio system.
It also adds augmented reality for your satnav which overlays instruction graphics over a camera image of the road ahead of you, pointing out precisely where you need to go. It looks really cool, and is super handy in pressured situations.
Trim grades
Unsurprisingly, the trim level structure for the EQC is broadly in line with what you'll find elsewhere in the Mercedes-Benz range, starting at 'Sport' and progressing through 'AMG Line' (as tested), 'AMG Line Premium' and 'AMG Line Premium Plus'.
The range-entry Sport model provides a quite decent amount of kit including keyless go, climate control, cruise control, a powered tailgate, heated faux leather seats and ambient lighting in 64 colours.
Walking up the range, the AMG Line is next but aside front sportier styling touches, all this really adds is genuine leather upholstery and – to be fair - the fake leather in the Sport is pretty convincing. The AMG Line Premium version would likely be the one I would opt for, if only for the extra infotainment kit (see above), but it also adds an electrically sliding sunroof.
Aside from the head-up display and 360-degree camera already mentioned, all that AMG Line Premium Plus trim gives you is a memory package for your electric seats.
EQC optional packages
Not available on the range-entry Sport is the Driving Assistance Package (£1,695), which contains a number of intelligent safety features such as Active Distance Assist DISTRONIC, Active Blind Spot Assist with Exit warning function, Active Steering Assist, Active Brake Assist, Evasive Steering Assist, Active Lane Keeping Assist, Pedestrian warning function and PRE-SAFE PLUS for when a rear-end collision threatens.
It should be noted that the EQC Sport comes with Active Brake Assist, Active Lane Departure Warning and Blind Spot Assist as standard. Still, if I was paying upwards of £65,000 for the EQC Sport that doesn't - and can't - have the above Driving Assistance Package, I'd be pretty put out.
Accessories for your EQC range from child safety seats, roof rails and boxes, cycle racks, load sill protectors, 'seasonal' rubber mats and luggage nets.
Practicality and luggage space
One disadvantage of the EQC's modified Mercedes GLC platform (thoroughbred EQ electric Mercedes-Benz models are imminent) is a familiar two-box design for its bodywork and a transmission tunnel running through the cabin.
There's plenty of legroom for most sizes of passenger to get comfortable in the rear seats, but the EQC doesn't pull off the same trick as the I-Pace by offering levels of space from the class above in a smaller overall car.
A fairly curved roof and sleek tail also means the 500-litre boot is smaller than the 577 litres found in the Jaguar and the 660-litre cargo capacity of the chunky Audi e-tron.
Towing
Unlike most mid-sized SUV EVs, prospective owners with a caravan or trailer will be pleased to hear the Mercedes-Benz EQC can tow up to 1,800kg. This matches the Audi e-tron, while the Jaguar I-Pace doesn't have an official towing figure. The Tesla Model X rules here, though, with a 2,250kg upper limit. Available on all EQC models is a retractable trailer coupling with ESP trailer stabilisation (£750). 
Powertrain
The Mercedes-Benz EQC is offered to UK buyers with just one powertrain, named the EQC 400. Despite the fact that it's based on the rear-wheel drive-biased GLC, the EQC is actually front-wheel drive most of the time.
It does have a rear electric motor too, but under normal driving conditions, only the front wheels are actually powered and the only time you really feel all four wheels in drive is when launching hard in lower grip conditions - it takes a fraction of a second for the rear motor the get power and as a result, the front wheels will actually chirp under power.
According to Mercedes, the EQC400 has a combined power output of 400bhp (hence the name) and 765Nm of torque, enough to send it from 0-62mph in 5.1 seconds; top speed is limited to 112 mph.
Off-the-line acceleration is really strong, but it's not as brutal as experienced is Tesla's showy-offy 'ludicrous' mode. It's as if Mercedes has tuned the powertrain to deliver the power more gradually in order to preserve some comfort, even under hard acceleration.
On the road
Fittingly for a Mercedes, the EQC is one of the most refined and comfortable electric SUVs in its class. Even at higher speeds its electric motors remain virtually inaudible and wind and tyre roar are equally well-suppressed, too.
Over crusty surfaces the suspension does a good job of soaking up bumps and in these circumstances the extra weight of its battery pack actually feels like an advantage.
However, this comes slightly at the cost of handling. Weighing in at a hefty 2.5 tonnes, the EQC won't excite like the Jaguar I-Pace. Body lean is well-controlled though and helped by a low centre of gravity but its steering isn't particularly sharp or communicative.
Switching through Eco, Comfort and Sport driving modes makes it slightly heavier but a sharper throttle response is more noticeable. It's also possible to mix and match settings or choose a 'Maximum Range' mode. This works with the satnav and on-board cameras to help predict regenerative braking to suit the corner, junction or traffic you're approaching and peg top speed at the current limit. In reality, we doubt owners will use this too much unless they really want to eke out every last mile, as it feels rather restrictive. And besides, I like to set my own speed – within limits – to suite driving conditions.
MpkW/h, range and charging
The EQC has an 80kWh lithium-ion battery pack, making it the smallest compared with the Jaguar I-Pace (90kWh) and Audi e-tron (95kWh). However, its range of up to 256 miles splits the official WLTP figures of the others.
Like its rivals, the EQC should offer enough driving range for cross-country trips, either in one fell swoop or by stopping off via a public charger.
The EQC performed well for efficiency on a mixed test route, achieving 2.8miles per kWh. Using one of the latest breeds of fast-charger, its battery pack can be replenished from 10 to 80% in around 40 minutes at 110kW - the amount of time it takes to have a break in a motorway services.
Safety
The Mercedes EQC is fully loaded with safety kit and scored an impressive five stars in Euro NCAP safety tests in September, 2019. With scores of 96% and 90% for adult and child occupant safety, it's one of the most reassuring SUVs money can buy.
Summary
The Mercedes EQC might be based on the existing GLC model, rather than a clean-sheet design like the Jaguar I-Pace, but it still has an impressive powertrain with a decent driving range and support for the latest fast-charging. It's also as well built and tech-filled as Mercedes SUV owners will expect, without being so unfamiliar that it risks putting off more conservative buyers.
KEY FACTS: Mercedes-Benz EQC 400 d AMG Line 4Matic:
Powertrain: Dual asynchronous electric motors.
Battery pack: 80 kWh.
Range: 232-259 miles (WLTP).
Power / torque: 408bhp & 760Nm.
Acceleration: 0-62mph: 5.1 seconds.
Maximum speed: 112mph.
Transmission: Seamless single speed.
Drive: Both front & rear axles.
On-board charger: 7.4 kW (AC) and 110 kW (DC).
Power consumption (WLTP combined): 23.3 kWh/62 miles.
Emissions: 0 CO₂/km
First year VED: £0. Thereafter £0 pa.
P11D Value: £67,660.
BiK (Benefit in Kind) rate: 0%.
Kerb weight: 2,495kg
Luggage capacity (litres): 500 / 1,060.
Towing weight (unbraked/braked) kg: 750 / 1,800.
Roof luggage weight: 75kg.
Service intervals: 12 months or 15,500 miles.
Warranty, Battery: 8 years / 100,000 miles.
Warranty, Car: 3 years / unlimited mileage.
Insurance group: 50E (all variants).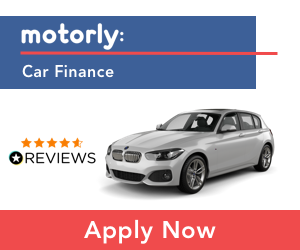 Tell us what you think!
If you enjoyed this article, please help spread the word by sharing it and leaving us a comment below. All opinions welcome and we respond to all comments, just keep it clean please.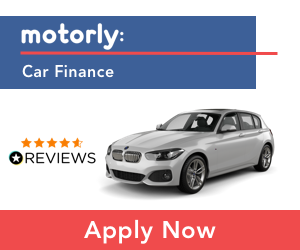 We have launched!
Your vehicles in a digital garage. MOT, Road Tax & Insurance renewal reminders!