Review: Mercedes-Benz GLA 250 e PHEV
Tested: Mercedes-Benz GLA 250 e PHEV in top 'Exclusive Edition' trim.
Price as tested £39,200. No options fitted to test car.
Seven model (non-AMG) GLA range on sale now from £32,000.
In 100 words or less
The compact GLA is the starting point for SUV ownership at Mercedes-Benz. Now in its second-generation, the clinical-like engineering borrowed from the latest Mercedes A-Class means that that there's plenty to admire beyond the badge in this fashion-conscious segment.
It offers many of the same features as the A-Class hatchback, including the voice-activated 'MBUX' infotainment system and wide-ranging safety tech. In this plug-in hybrid form, the GLA 250 e PHEV is just the ticket for company-car users too, being fast and efficient, with a practical electric-only range of 36 miles.
Background
The high-riding Mercedes-Benz GLA made its international debut in 2013. The first GLA's in the UK had to wait a little longer to see daylight as they gallivanted through the tunnels of a Cheshire salt mine at the model's UK media launch in March 2014. That Mk1 GLA was given a mild cosmetic make-over in early 2017.
To be fair, the original Mercedes-Benz GLA was little more than a raised A-Class hatchback in outdoorsy attire, yet that was enough to secure an impressive one million sales worldwide during its six-year production run.
Orders for this second-generation GLA opened in May last year, with the first deliveries following in the summer. It now rides on the MFA2-2 platform shared with the A-Class, B-Class and CLA-Class. Along with the CLA Coupé and CLA Shooting Brake, the GLA 250 e PHEV model tested completes the three-model Mercedes-Benz compact EQ Power family. 
For an in-depth read, pop the kettle on and crack open the Fig Rolls (no other biscuits should be available)…
Rivals to the Mercedes-Benz GLA
The new GLA will need to be good, as the quality of the opposition is a whole lot higher than before. There is a raft of compact SUVs now available and, even when sticking to the premium players, there is plenty of choice.
Top targets for Mercedes-Benz are the Audi Q3, BMW X1 and the excellent Volvo XC40. Other rivals worth looking at are the Lexus UX, Jaguar E-Pace and smaller Audi Q2, the BMW X2, Mazda CX-3 and even the Range Rover Evoque.
What's new on the outside?
The original Mercedes-Benz GLA was perhaps unkindly referred to as an A-Class hatchback on stilts. Mercedes has clearly decided to challenge that perception with the second-generation GLA.
The new GLA has totally new metalwork all round. It is 104mm taller than the previous model and, with the wheelbase extended by 30mm Mercedes-Benz claims there's now more interior space. There's also a bigger boot which means the GLA can compete on a practical level with rivals.
Its gaping front grille is bigger than ever and the new LED headlights look super classy. There are various vents and air diffusers on the car to give it a more sporty and off-road vibe, but they're faux and don't do anything other than affect the car's looks.
Still, the new GLA – particularly in the 250 e PHEV 'Exclusive Edition' guise as tested with its 19-inch alloys – is a far more handsome car that its predecessor and should appeal to young professionals looking for a vehicle with more road gravitas than a hatchback.
Interior
As expected, the new GLA switches to the same cabin layout featured in all other recent compact Mercedes-Benz models, featuring a dashboard with a free-standing digital display panel. With standard models, this gives you two seven-inch screens - one in front of the driver for the instruments and a centre-dash one for the infotainment functions. Pay extra and you can have both these displays uprated to 10.3-inches in size as on the test car.
The monitors are operated via Mercedes' MBUX operating system, which supports both touchpad and voice control. A colour head-up display can also be ordered. To give more of a crossover feel, the front seats are positioned 140mm higher than in the A-Class and there's 22mm more head room up front than in the original GLA.
The extended wheelbase translates into much more interior space for passengers. If you're familiar with the inside of the previous GLA, you'll immediately notice the extra room when you climb inside.
That previous car was a little cramped in the back, but this one is better. The addition of an optional sliding rear bench is useful - it can be slid fore and aft by up to 140mm, giving up to 116mm more legroom than before. Plus you can vary the angle of the backrest - which helps with boot space too.
Current UK trim grades
Currently, just three trim grades are offered on the GLA SUV – 'Sport', 'AMG Line' and 'Exclusive Edition' as tested.
Even though 'Sport' is the range-entry trim, you still get 18in alloys, keyless entry and start, climate control, heated front seats and a seven-inch touchscreen infotainment system with sat-nav and a DAB radio. An Executive package (£1,500) is available on this trim grade.
AMG Line models mostly focus on making the GLA look sportier, bringing 19-inch AMG-branded alloy wheels, a sporty body kit, darkened privacy glass, sports seats, metal pedals and a three-spoke sports steering wheel.
Available packs to add to your AMG Line car include 'Executive', 'Premium' (£3,000), 'Premium Plus' (£4,500), and a 'Driving Assistance' pack (£1,495).
Top-end Exclusive Edition trim as tested gets AMG body styling, 19-inch AMG-styled alloys, dual-zone climate control, all-round LED lights, reversing camera with 1800 view, active park assist and ParkAssist self-parking, 10.25-inch infotainment display, four-mode drive select (Eco, Comfort, Sport and Individual) and comfort suspension.
While comprehensively equipped, Premium Plus and Driving Assistance packs are optional on your Exclusive Edition GLA, while two-tone red/black AMG leather is a no-cost option choice.
Practicality and luggage space
As mentioned, one of the most noticeable changes for this Mk2 GLA is its more SUV-like shape. This isn't just a clever visual trick as the new car is 14mm shorter, but 30mm wider and a massive 104mm taller. Its axles have also been pushed 30mm further apart, so interior space is improved in almost every way you care to measure it.
The boot has also grown slightly, up to 495 litres from 421 previously and now measures a handy 85mm wider. Comparatively, that's still on the small side with the BMW X1 offering 505 litres and the Audi Q3's boot measuring 530 litres. Due to where the batteries are placed in this 250 e PHEV, you get slightly less boot space at 445 litres.
GLA powertrains
You can have your regular GLA with a choice of 1.3-litre (163bhp) or 2.0-litre (224bhp) petrol engines or a 2.0-litre diesel, the latter available in two power outputs (150bhp & 190bhp). All models get a seven- or eight-speed automatic gearbox as standard while some versions of the diesel are available with all-wheel drive.
GLA 250 e powerplant and drivetrain
The GLA plug-in hybrid is fundamentally very similar to the A-Class PHEV, including having the same engine and electric motor combination.
This means it has a 160bhp 1.3-litre petrol engine coupled with a 102bhp electric motor, which is actually one of the better-engineered plug-in hybrid solutions I've ever driven, with a good 37-mile pure-electric range, punchy performance and smooth, seamless transitions between the two.
The powertrain is efficient, too, which is good news for both private owners and company-car users. A claimed 188.3 - 201.8 mpg is a decent chunk ahead of most rivals' and its 32g/km of CO2 also undercuts the competition. Just a £10 first-year road tax and a 10% Benefit-in-Kind (BiK) tax rating are excellent news for company car drivers, as it's really cheap to run when used properly.
On the road
The GLA plug-in hybrid is at its best running on electric power, which is perfectly straightforward thanks to its usable range. The diminutive 1.3-litre petrol engine can be noisy at times, especially under hard acceleration, but things quieten down at a cruise.
Taking things easier actually suits the GLA's personality. The integration of the engine and electric motor is smooth, with the car switching between the two almost imperceptibly. The steering is direct and the gearbox is slick; the system works away in the background, just as it should.
However, this isn't the kind of car you might relish throwing down your favourite twisty back roads. The GLA is more adept at town driving and motorway cruising than being driven with continuing dollops of enthusiasm. 
Thanks to its combined power output of 218bhp, the Mercedes-Benz GLA 250 e PHEV feels brisk in a straight line. Using the engine and electric motor, it'll do 0-62mph in a very respectable 7.1 seconds - the kind of time that not too long ago was the domain of hot hatchbacks and sports cars.
Even if you run the car purely in electric mode, it feels sprightly enough away from junctions and traffic lights. It's easy to avoid using the engine, too; provided there's enough energy in the cells, the GLA PHEV will prioritise the battery unless you put your foot to the floor.
As you might imagine, given this car's similarities with the A-Class PHEV, the GLA feels a lot like that car but with a slightly raised ride height. This means it has a greater tendency to lean when quick changes of direction are demanded of it, although on the whole it feels safe and secure.
The gearbox works well, switching up and down at just the right time. In Electric mode you can even take control of the regenerative braking using the paddles on the steering wheel.
Off the road
The Mercedes-Benz GLA is more than capable of a spot of green-laning, even in standard front-wheel drive. The suspension features McPherson struts up front and either a torsion beam or multi-link arrangement at the rear (depending on model), plus variable damping control is optional. Cornering traction should be aided by a track width increase of 46mm.
An AWD 4MATIC model is available in AMG Line trim. While offering no additional increase in ride height, this adds an off-road headlight function and an extra off-road driving mode called Downhill Speed Regulation – or hill decent control as it is more commonly referred to.
Safety
Every GLA is fitted with a full roster of safety kit, from multiple airbags to autonomous emergency braking and there is even an active bonnet that self-raises by 65mm in a pedestrian impact. It's also possible to add a £1,500 Driving Assistance pack that helps take some of the tedium out of long drives and improve safety on the motorway.
This Mk2 GLA hasn't been officially crash-tested by Euro NCAP yet but the A-Class hatch has already scored the full five stars. Considering the GLA shares its safety kit and has chunkier bodywork, it would be a surprise if it fared worse.
Summary
This second-generation is improved in the two main areas the old model fell a little short. That car looked a little unremarkable and it was a little cramped in the back. Both those issues have been comprehensively addressed here. Plus, it'll be of considerable importance that this car - in its plusher forms anyway - has been equipped and finished with clinically-Germanic thoroughness typical of the Three-Pointed Star.
Every compact SUV in this segment claims to take concept of sense and sensibility and add to it something of an adventurous streak. This GLA 250 e PHEV does that too, but with a bit of extra polish, and I fully get why you might like it, too.
KEY FACTS: Mercedes-Benz GLA 250 e PHEV:
Engine: Front-mounted, four-in-line, 1.3-litre turbocharged petrol.
Plug-in hybrid system: 10.6kW/h battery pack and 102bhp electric motor.
Combined Power / torque: 218bhp & 450Nm.
Transmission: Eight-speed DCT automatic.
Drive: All power to front axle.
Acceleration: 0-62mph: 7.1 seconds.
Top speed: Limited to 137mph.
All-electric range: 37 miles.
Combined energy consumption: 17.5 kW/h - 60 miles.
Fuel economy (combined WLTP): 201.8mpg.
Fuel tank capacity: 40 litres (8.8 UK gallons).
Theoretical range: N/A.
Ad-Blue tank capacity: N/A.
Emissions: 32 CO₂/km
First year VED: £10. Thereafter £155 pa.
P11D Value: £39,940.
2020/21 BiK (Benefit in Kind): 10%.
Kerb weight: 1,775kg
Luggage capacity (litres): 445 / 1,385.
Towing weight (braked/unbraked): 1,800kg / 750kg.
Tow ball weight: 65kg
Roof luggage weight: 60kg.
Service intervals: 12 months or 10,000 miles.
Warranty: Three years / unlimited miles.
Roadside assistance: Three years.
Insurance groups: 27-36.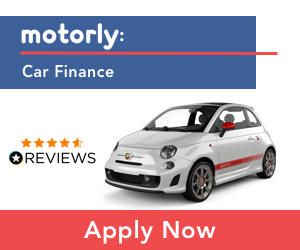 Tell us what you think!
If you enjoyed this article, please help spread the word by sharing it and leaving us a comment below. All opinions welcome and we respond to all comments, just keep it clean please.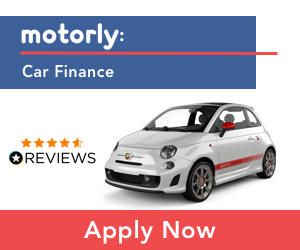 We have launched!
Your vehicles in a digital garage. MOT, Road Tax & Insurance renewal reminders!