Review: MG ZS Electric
Tested: MG ZS EV in 'Exclusive' trim.
Price: RRP £26,995 (includes £3,500 GPiG)
MG ZS EV range starts from £24,995 for the 'Excite' model (includes GPiG).
I'll be the first to acknowledge that, because my job requires that I drive over one hundred cars a year, I am a bit spoilt on the automotive front, to be fair.
Some cars come along and leave a truly lasting impression, like the McLaren 570GT, Alfa Romeo's Giulia Quadrifoglio Verde, the Volkswagen Arteon, Suzuki's new Jimny, Honda's Civic Type-R and the Hyundai 130N Performance.
Then, there are the multitude of other, work-a-day cars (you know, the ones people actually buy) that are perhaps less memorable for their ordinariness but for a myriad of reasons, are no less desirable.
One of those little less ordinary and already desirable cars is the MG ZS battery electric vehicle (BEV). The test car was presented in top-spec 'Exclusive' trim and finished in an elegant and EV-exclusive Pimlico blue…
The backstory
When MG Rover collapsed in 2005, Chinese automaker Nanjing Automobile Company bought the historic Longbridge plant near Birmingham, along with the MG brand name for a cool £53 million. In 2007, NAC MG revealed the first MG vehicles manufactured in China – the popular two-door MG TF sports car, the MG 3 (a rebadged Rover Streetwise) and MG ZT (a.k.a. Rover 75).
In 2007, NAC was acquired by SAIC Motor (4th in the hierarchy of Chinese carmakers) and in early 2009 NAC MG UK Limited was renamed MG Motor UK. Since then, a number of MG models have come and gone through what was a rather painful rebirthing process for the brand in the UK.
However, the brand now has a competitive range of cars in the popular MG 3 hatchback, the compact MG ZS and larger MG HS SUVs.
The petrol-engined MG ZS compact SUV was unveiled at the Guangzhou Auto Show in November 2016 and launched in the UK in late 2017. In 2018, the all-electric ZS EV was revealed and is the first battery-only MG production vehicle based on the existing ZS model. It arrived in the UK in September of this year and has already proved immensely popular.
Any worthy rivals?
Yes, quite a few now. The ubiquitous Nissan Leaf Plus springs first to mind, along with the Renault ZOE, the Smart ForTwo Electric, Hyundai Kona EV, KIA Soul EV, not excluding the larger KIA e-Niro and Hyundai Ioniq Electric, VW e-Golf and smaller e-Up!
In higher price and quality echelons are the BMW i3, Mercedes B-Class Electric Drive, Tesla Model 3, Jaguar i-Pace and Audi e-tron, plus others.
Range and charging
Comparatively, the ZS EV's range is nothing exceptional at an official 163 miles (as measured in WLTP tests), while, for context, the e-Niro can manage 282 miles, the Renault Zoe 186 miles and standard Leaf 168 miles (Leaf+ 239 miles). 
The ZS EV can take up to 50kW from a public CCS point, giving a 0-80% top-up in around 40 minutes. If you charge up at home or at work using a Type 2 connector from a 7.2kW wall box (as most owners will), the car's 44.5kWh battery takes roughly six and a half hours to charge up fully from empty – ideal for the work day or overnight at home. If you have to charge using a 3-pin domestic supply, expect it to take around 14 hours.
Because most daily round trim commutes are less than 40 miles, the ZS EV is a thoroughly realistic proposition for many families – particularly those with access to another car.
The outside story
Being a taller, SUV-styled vehicle rather than a hatchback, the MG ZS EV has a bit more presence than a Leaf. It looks tough and bossy, with a big grille and nice rear wheel arch haunches. It won't turn heads, but it's pleasant nonetheless. And the colour was favourably commented on several times during the week.
Visually, there are no surprises with the electric ZS as it looks exactly the same as the petrol-engined ZS which, is a bit of an oddity with its dinky 17-inch wheels and protracted front and rear overhangs.
Exclusive to this electric variant of ZS is the rather attractive Pimlico Blue colour choice, which MG design director Carl Gotham calls 'the colour of the future'. I'll let that hang there for a second or two…
The great-looking diamond-cut alloy wheel design looks like electricity windmill blades and suit the car perfectly – if only they were 18-inchers instead. When you lift the MG logo in the front grille to reveal the charging sockets, the logo pulses with blue light to confirm it's being recharged.
The inside story
The interior carries over in every aspect from the regular ZS and includes the smart and well laid out dashboard, with reasonable quality materials throughout, although some of the plastics around critical touch zones are of poor quality.
The switchgear has a nice feel to it but is not quite up there with the likes of the Leaf or e-Niro. Getting comfortable is not straight forward as, like the Leaf, the steering wheel offers rake only and no reach adjustment. The driver's seat, too, could do with a broader range of movement.
Nonetheless, the ZS is a decent family car with plenty of room even for two adults or lanky teens in the back, and a good-sized boot with variable floor under which is stored the recharging cables and similar detritus.
An eight-inch infotainment screen takes pride of place on the central console and MG's decision to make it compatible with both Android Auto and Apple CarPlay is sure to go down well with smartphone devotees. It's mounted slightly oddly, though, behind a glass panel that seems badly prone to distracting reflections and is laboriously slow to respond to touch – sometimes not at all.
Also, there's also no mention of a smartphone app for the MG ZS EV yet, so anyone used to checking up on their EV's charging status remotely over that fourth cup of coffee, or even pre-conditioning the cabin, will be left out in the cold.
Still, most ZS EV buyers will be first-timers to the BEV lifestyle and will likely not miss what they haven't experienced.
Practicality and space
It's not unusual for hybrid and electric cars to be compromised slightly by bulky battery packs, but not so in the ZS EV. The 44.5kWh battery pack is located under the floor (for a lower centre of gravity) and out of the way.
You do feel slightly perched in its high-set front seats, but passengers in the back in particular, will certainly be glad of the good space compared with a Renault ZOE or the forthcoming Vauxhall Corsa-e.
The ZS EV is one of the larger compact SUVs on the market and its 448-litre boot and roof rails should certainly appeal to potential EV buyers who don't want to sacrifice practicality. With 1,375 litres of luggage room with the rear seats folded down, the MG is more roomy than a Nissan Leaf and similar to the more expensive KIA e-Niro. The boot is a useful shape and you can move the floor up and down to prioritise either a level surface or maximum space.
Trim grades and equipment
Considered a part of the MG ZS range rather than a stand-alone model, the EV is offered in Excite and Exclusive trim levels.
Both are well equipped, with adaptive cruise control, 17-inch alloy wheels, keyless entry, rear parking sensors, navigation and DAB radio. The £2,000 extra for the Exclusive adds roof rails, a panoramic opening sunroof, folding door mirrors, faux leather upholstery, non-gradated heated front seats (either on or off) and a rear-view parking camera.
Powerplant, transmission and performance
The standard MG ZS is offered with two unremarkable petrol engines that offer poor fuel economy and substandard performance. The electric powertrain in the ZS is, in contrast, nifty, responsive and costs pennies to run.
The electric motor produces a more than adequate 143hp and gets the ZS EV from rest to 62mph in a respectable 8.5 seconds, which is pretty good for a car at this price. Acceleration up to 30mph is impressive and that's all down to the way electric cars produce their power – it's all available instantly from rest, tailing off as your speed increases.
This makes the ZS EV a really good town car. In Sport mode, you can (I did) surprise some performance cars off the lights and there's certainly enough power that if you put your foot down the tyres will chirp. Continue in that vein though, and you'll notice the range reduce rather alarmingly. But, driven more sedately, the instant take-up is still very appealing and satisfying.
The ZS EV offers three levels of regenerative braking, from a light '1', a moderate '2' or a surprisingly heavy '3'. It is operated by a switch marked 'KERS', a moniker used by a previous generation of Formula 1 cars, meaning 'kinetic energy recovery system'. We now refer to it as regenerative braking which, when lifting off the accelerator has a braking effect as the electric motor becomes a generator and reclaims some of that energy that might otherwise be lost in braking.
This means that for the most part you can drive the ZS EV without touching the brakes at all, particularly when using the active cruise control which brings the car to a stop and sets off again when it detects the lead car's movement.
Heading out onto faster roads isn't likely to be as relaxing in the ZS as it would be in some rivals. The car's top speed is just 87mph, so cruising at 70mph will see your range reduce quite quickly. It'll be fine for short jaunts, but those looking to do regular long journeys would be better served by a Nissan Leaf Plus or a Tesla Model 3.
The ZS EV's official combined range is 163 miles. MG claims that in urban conditions this rockets to more than 200 miles due to the energy recovery. However, I certainly didn't experience any discernible mileage gain around the clogged urban roads of coastal Hampshire.
One thing I couldn't help noticing was the unrefined character of the active cruise control technology. Underway, the tech was fine, but when in heavy traffic the car slows itself down to a stop, you could hear the whizzes and whirls of the electronic servos going about their business under the car. My 84 year old MIL commented on it, too, and she's not got the best of hearing. But she doesn't need reading glasses, so I'd best move on.
Test week stats
During the seven-day test, I drove the MG ZS 189 miles over a variety of M, A and B roads at an average speed of 21mph. The average electricity consumption was recorded at 2.9 miles/kWh (or 87.9% of the official 3.3 miles/kWh) and the total drive-time equated to 9:59hrs. During the week, the ZS EV received a fast-charge top-up and a seven-hour 3-pin domestic plug recharge, which added just 84 miles to the range.
Safety
The ZS EV is the first MG in the UK to feature the MG Pilot suite of driver assistance tech that includes active emergency braking, lane keep assist, adaptive cruise control, traffic jam assist, blind spot detection, high beam assist and speed limit assist. They are accompanied by irritatingly loud bongs and bells, none of which I deemed to be remotely merrily-on-high for this time of year.
You can turn off the MG Pilot feature, but you'll have to do it every time you activate the start button. I did. 
According to the latest crash-test results from Euro NCAP received just this morning (19.11.2019), the MG ZS EV has been awarded a full five stars, rating 90% and 85% for adult and child occupancy respectively, and 70% for safety assist. The petrol-engined ZS achieved a mere three stars in 2017, before the introduction of MG's Pilot safety suite.
Any caveats?
A few notables: Those irritable alarm bells and bongs, that cheap interior feel, no companion app, less range than key rivals, it's not exactly exciting to drive and the coma-inducing touchscreen.
If you can live with any or all of those, then the MG ZS EV is well worth parking on your driveway…not too far from the charger, of course.
VERDICT
The MG ZS EV offers interesting styling, plenty of equipment, ease of driving, reasonable quality and a seven-year warranty on both car and battery.
There are a few critical areas where it could be improved, but overall this makes much more sense for urban driving than a petrol- or diesel-engined compact SUV, with the accompanying green credentials and reduced running costs.
As a proposition for first-time electric-only customers, the new MG ZS EV has to be one of the best on the market.
Because you're here and you have been, thanks for reading - WG.
Fast Facts: MG ZS EV
Powertrain: 45kWh battery pack.
Range: 163 miles.
Charge times: Fast – 0-80% in 40 mins. Home – 6.5 hours.
Charging types: Via CCS and Type 2 ports within the front grille.
Max output: 141hp & 353Nm torque.
Transmission: Seamless electric drive via the front wheels.
0-62mph: 8.5 seconds.
Top speed: 87mph.
Emissions: Zero g/km CO2
Kerb weight: 1,534kg.
Availability: On sale since September, 2019.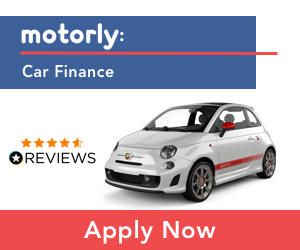 Tell us what you think!
If you enjoyed this article, please help spread the word by sharing it and leaving us a comment below. All opinions welcome and we respond to all comments, just keep it clean please.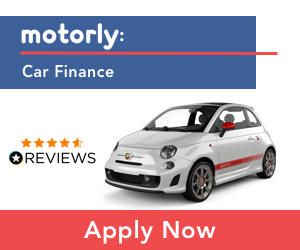 We have launched!
Your vehicles in a digital garage. MOT, Road Tax & Insurance renewal reminders!